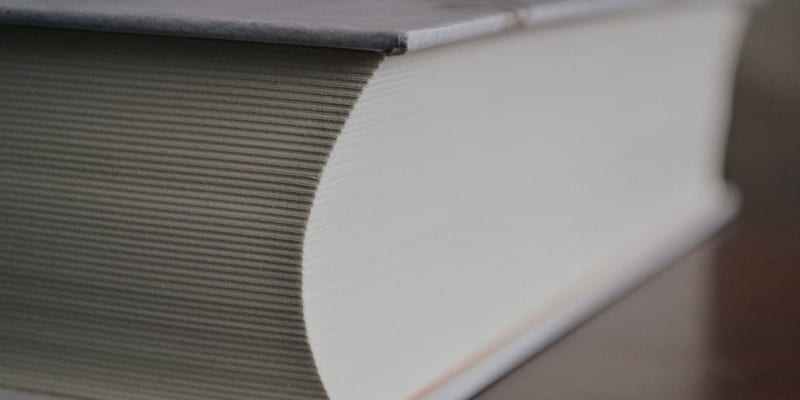 Our editors have compiled this directory of the best database management books based on Amazon user reviews, rating, and ability to add business value.
There are loads of free resources available online (such as Solutions Review's Data Analytics Software Buyer's Guide, visual comparison matrix, and best practices section) and those are great, but sometimes it's best to do things the old fashioned way. There are few resources that can match the in-depth, comprehensive detail of one of the best predictive modeling books.
The editors at Solutions Review have done much of the work for you, curating this directory of the best predictive modeling books on Amazon. Titles have been selected based on the total number and quality of reader user reviews and ability to add business value. Each of the books listed in this compilation meets a minimum criteria of 10 reviews and a 4-star-or-better ranking.
Below you will find a library of titles from recognized industry analysts, experienced practitioners, and subject matter experts spanning the depths of predictive analytics all the way to data science. This compilation includes publications for practitioners of all skill levels.
Note: Titles with recently published new editions will be included if the previous edition met our review and ranking criteria.
"The second edition of DAMA International's Guide to the Data Management Body of Knowledge (DAMA-DMBOK2) updates and augments the highly successful DMBOK1. An accessible, authoritative reference book written by leading thinkers in the field and extensively reviewed by DAMA members, DMBOK2 brings together materials that comprehensively describe the challenges of data management. DAMA-DMBOK2 provides data management and IT professionals, executives, knowledge workers, educators, and researchers with a framework to manage their data and mature their information infrastructure."
Data Management: Databases and Organizations
"Data Management 6th Edition provides broad coverage of the design and maintenance of computer-based organizational memory. Starting with a managerial perspective, it then takes a deep dive into data modeling and SQL, and then covers advanced data management and the management of organizational data stores. The sixth edition includes four new chapters on R, data visualization, text mining, and HDFS. The latest version is dated 7-26-17."
Data Management for Researchers: Organize, maintain and share your data for research success (Research Skills)

"A comprehensive guide to everything scientists need to know about data management, this book is essential for researchers who need to learn how to organize, document and take care of their own data. Researchers in all disciplines are faced with the challenge of managing the growing amounts of digital data that are the foundation of their research. Kristin Briney offers practical advice and clearly explains policies and principles, in an accessible and in-depth text that will allow researchers to understand and achieve the goal of better research data management."
Master Data Management and Data Governance, 2/E
"Master Data Management and Data Governance, Second Edition provides up-to-date coverage of the most current architecture and technology views and system development and management methods. Discover how to construct an MDM business case and roadmap, build accurate models, deploy data hubs, and implement layered security policies. Legacy system integration, cross-industry challenges, and regulatory compliance are also covered in this comprehensive volume."
The DAMA Guide to the Data Management Body of Knowledge
"Written by over 120 data management practitioners, the DAMA Guide to the Data Management Body of Knowledge (DAMA-DMBOK) is the most impressive compilation of data management principals and best practices, ever assembled. It provides data management and IT professionals, executives, knowledge workers, educators, and researchers with a framework to manage their data and mature their information infrastructure. This print edition is also available in electronic PDF format on a CD (see ISBN 9780977140084)."
Data Governance: How to Design, Deploy and Sustain an Effective Data Governance Program (The Morgan Kaufmann Series on Business Intelligence)
"This book is for any manager or team leader that has the green light to implement a data governance program. The problem of managing data continues to grow with issues surrounding cost of storage, exponential growth, as well as administrative, management and security concerns – the solution to being able to scale all of these issues up is data governance which provides better services to users and saves money. What you will find in this book is an overview of why data governance is needed, how to design, initiate, and execute a program and how to keep the program sustainable."
Data Management Using Stata: A Practical Handbook
"Using simple language and illustrative examples, this book comprehensively covers data management tasks that bridge the gap between raw data and statistical analysis. Rather than focus on clusters of commands, the author takes a modular approach that enables readers to quickly identify and implement the necessary task without having to access background information first. Each section in the chapters presents a self-contained lesson that illustrates a particular data management task via examples, such as creating data variables and automating error checking. The text also discusses common pitfalls and how to avoid them and provides strategic data management advice."
"Data-governance programs focus on authority and accountability for the management of data as a valued organizational asset. Data Governance should not be about command-and-control, yet at times could become invasive or threatening to the work, people and culture of an organization. Non-Invasive Data Governance focuses on formalizing existing accountability."
Data Stewardship: An Actionable Guide to Effective Data Management and Data Governance
"Data Stewardship explains everything you need to know to successfully implement the stewardship portion of data governance, including how to organize, train, and work with data stewards, get high-quality business definitions and other metadata, and perform the day-to-day tasks using a minimum of the steward's time and effort. David Plotkin has loaded this book with practical advice on stewardship so you can get right to work, have early successes, and measure and communicate those successes, gaining more support for this critical effort."
Data Mining: Concepts and Techniques, Third Edition (The Morgan Kaufmann Series in Data Management Systems)

"Not only does the third of edition of Data Mining: Concepts and Techniques continue the tradition of equipping you with an understanding and application of the theory and practice of discovering patterns hidden in large data sets, it also focuses on new, important topics in the field: data warehouses and data cube technology, mining stream, mining social networks, and mining spatial, multimedia and other complex data. Each chapter is a stand-alone guide to a critical topic, presenting proven algorithms and sound implementations ready to be used directly or with strategic modification against live data."
The Data Warehouse Toolkit: The Definitive Guide to Dimensional Modeling
"The first edition of Ralph Kimball's The Data Warehouse Toolkit introduced the industry to dimensional modeling, and now his books are considered the most authoritative guides in this space. This new third edition is a complete library of updated dimensional modeling techniques. Draws real-world case studies from a variety of industries, including retail sales, financial services, telecommunications, education, health care, insurance and e-commerce."
Data Mining, Fourth Edition: Practical Machine Learning Tools and Techniques (Morgan Kaufmann Series in Data Management Systems

"Data Mining: Practical Machine Learning Tools and Techniques, Fourth Edition, offers a thorough grounding in machine learning concepts, along with practical advice on applying these tools and techniques in real-world data mining situations. This highly anticipated fourth edition of the most acclaimed work on data mining and machine learning teaches readers everything they need to know to get going, from preparing inputs, interpreting outputs, evaluating results, to the algorithmic methods at the heart of successful data mining approaches."
Enterprise Master Data Management: An SOA Approach to Managing Core Information
"Enterprise Master Data Management provides an authoritative, vendor-independent MDM technical reference for practitioners: architects, technical analysts, consultants, solution designers, and senior IT decision-makers. Written by the IBM data management innovators who are pioneering MDM, this book systematically introduces MDM's key concepts and technical themes, explains its business case, and illuminates how it interrelates with and enables SOA."
Multi-Domain Master Data Management: Advanced MDM and Data Governance in Practice
"Multi-Domain Master Data Management delivers practical guidance and specific instruction to help guide planners and practitioners through the challenges of a multi-domain master data management (MDM) implementation. Written in a business friendly style with sufficient program planning guidance, this book covers a comprehensive set of topics and advanced strategies centered on the key MDM disciplines of Data Governance, Data Stewardship, Data Quality Management, Metadata Management, and Data Integration."
Solutions Review participates in affiliate programs. We may make a small commission from products purchased through this resource.

Latest posts by Timothy King
(see all)