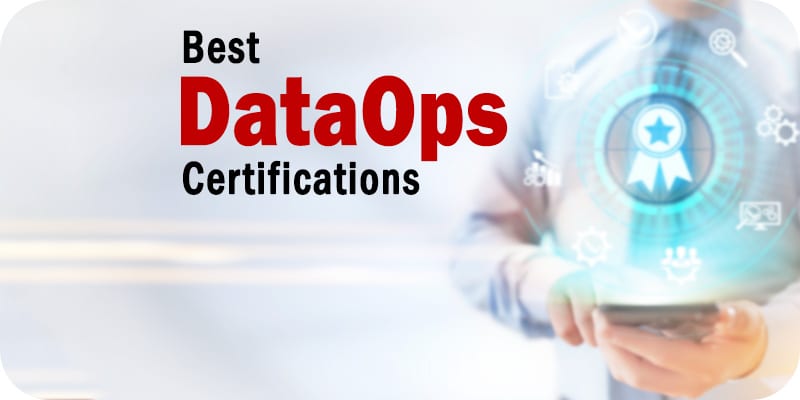 The editors at Solutions Review have compiled this list of the best DataOps certifications online so you can grow your skills for work.
DataOps (short for data operations) is an automated, process-oriented methodology that is used by data and analytic teams to improve the quality of and reduce the lifecycle to adequate analytics. DataOps was originally utilized as a set of best practices before maturing to become its own independent approach to doing data analysis. Applying to the complete data lifecycle from data preparation to report creation, DataOps takes advantage of statistical process control for monitoring is not tied to any particular technology or framework.
With this in mind, we've compiled this list of the best DataOps certifications from leading online professional education platforms and notable universities. The certifications listed offer students the training they need to develop new skills and advance their careers. This is not an exhaustive list, but one that features the best DataOps certifications online from trusted institutions. We made sure to include certificate descriptions and Solutions Review's personal take on each.
The Best DataOps Certifications
OUR TAKE: This  Arizona State University MasterTrack training module provides certification on data mining techniques, data analytics, data visualization, and statistical machine learning.
Platform: Coursera
Description: You'll learn to apply mathematical theory and decision-making techniques that are vital to big data analysis, classification, clustering, and association rule mining through real-world projects designed by faculty from Arizona State University. By committing to online study for 6-9 months, you can earn the Big Data MasterTrack Certificate that will be a pathway to the online Master of Computer Science degree at Arizona State University.
GO TO TRAINING
OUR TAKE: IBM's Data Engineering Fundamentals module will provide certification in Python programming, relational databases, and the SQL language in a self-paced manner over 4-to-5 months.
Platform: edX
Description: You will learn what data engineering is, what the modern data ecosystem looks like, and the data engineering lifecycle. You will also be provided with a taste of a day in the life of a data engineer and tips from professionals on starting your career in this discipline.
GO TO TRAINING
OUR TAKE: This Simplilearn DevOps certification features more than 225 hours of applies learning, 7 real-life projects and a capstone in three separate domains.
Platform: Simplilearn
Description: This DevOps Engineer Master's Program will prepare you for a career in DevOps, the fast-growing field that bridges the gap between software developers and operations. You'll become an expert in the principles of continuous development and deployment, automation of configuration management, inter-team collaboration and IT service agility, using DevOps tools such as Git, Docker, Jenkins and more.
GO TO TRAINING
Solutions Review participates in affiliate programs. We may make a small commission from products purchased through this resource.