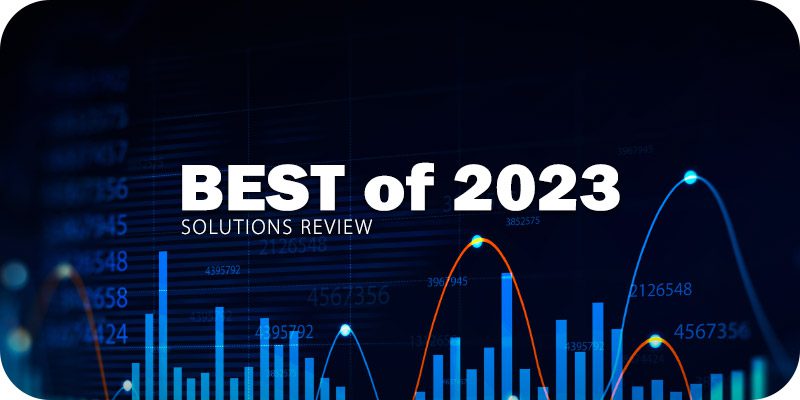 Solutions Review's listing of the best GDPR tools for compliance is an annual mashup of products that best represent current market conditions, according to the crowd. Our editors selected the best GDPR tools for compliance and software based on each solution's Authority Score; a meta-analysis of real user sentiment through the web's most trusted business software review sites and our own proprietary five-point inclusion criteria.
The editors at Solutions Review have developed this resource to assist buyers in search of the best GDPR tools for compliance to fit the needs of their organization. Choosing the right vendor and solution can be a complicated process — one that requires in-depth research and often comes down to more than just the solution and its technical capabilities. To make your search a little easier, we've profiled the best GDPR tools and software all in one place. We've also included platform and product line names and introductory software tutorials straight from the source so you can see each solution in action.
Note: The best GDPR tools are listed in alphabetical order.
The Best GDPR Tools and Software for Compliance
Egnyte provides GDPR compliance by locating, controlling and securing the personally identifiable information of EU residents stored in on-prem or cloud repositories. The platform does not require hardware, infrastructure, special IT skills, or professional services. Egnyte finds patterns of sensitive information within your content and detects region-specific identifiers for each pattern across all EU member states.
OneTrust (formerly Integris Software) provides organizations with the ability to build a picture of their PI across all data sources and types and then map that data back to regulations, contracts, and internal use policies. Users can design privacy policies using the vendor's graphical policy editor, as well as identify which data elements are in each system in the event of a data breach or to manage data subject access requests. Integris also includes a feature for scanning data flowing in and out of data lakes, as well as data retention and classification enforcement.
Snow GDPR Risk Assessment provides device, user, and application visibility across on-prem, cloud, and mobile. The tools are augmented with GDPR-specific risk assessments as well, and the company will help you to build an effective plan and response. An automated discovery feature provides a detailed accounting of which users have access to which applications and cloud services and how they are used.
TrustArc (formerly Nymity) offers a suite of GDPR solutions that enable organizations to plan, implement, maintain and demonstrate GDPR compliances based on their priorities and program maturity. Key capabilities include regulator-ready reporting, monitoring and communicating compliance and demonstrating records of processing actives as outlined in article 30 of the legislation. Nymity offers its GDPR tools in four variations depending on the level of compliance needed.