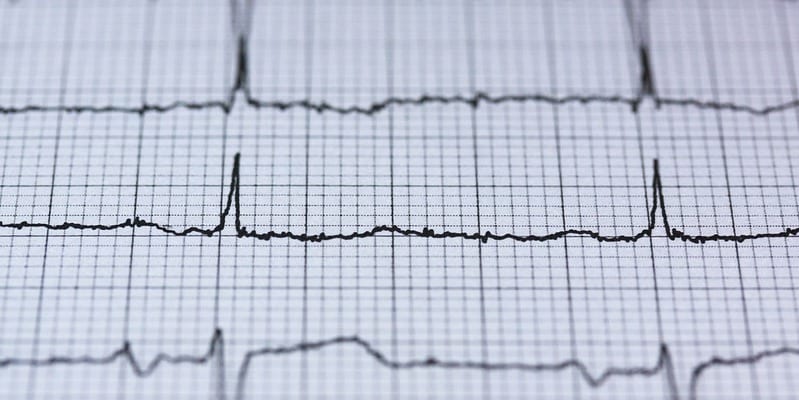 Our editors have compiled this directory of the best health information management books based on Amazon user reviews, rating, and ability to add business value.
There are loads of free resources available online (such as Solutions Review's Data Management Software Buyer's Guide, vendor comparison map, and best practices section) and those are great, but sometimes it's best to do things the old fashioned way. There are few resources that can match the in-depth, comprehensive detail of one of the best health information management books.
The editors at Solutions Review have done much of the work for you, curating this comprehensive directory of the best health information management books on Amazon. Titles have been selected based on the total number and quality of reader user reviews and ability to add business value. Each of the books listed in the first section of this compilation have met a minimum criteria of 15 reviews and a 4-star-or-better ranking.
Below you will find a library of titles from recognized industry analysts, experienced practitioners, and subject matter experts spanning the depths of health information management for students all the way to advanced theory for health data executives. This compilation includes publications for practitioners of all skill levels.
The Best Health Information Management Books

"Chapters explore a variety of settings, including hospitals, ambulatory clinics and medical offices, veterinary practices, home health, long-term care, and correctional facilities, as well as emerging practice areas in professional consulting and cancer registry. Focused on the challenges of managing and protecting the flow of information across sites, this updated text introduces you to the health care system, then walks you through the many HIM roles available to you, infusing discussions with key terms, self-test questions, web links, and illustrations that add meaning to concepts."

"This book delivers all the latest updates, mapping key content directly to CAHIIM standards for data and information governance, electronic health records, data integrity and security, ICD-10-CM implementation, HIPAA rules, and more. Plus, the readings are designed to engage and inspire you as much as they inform. If you're ready to take learning to the next level, use the included lab manual with electronic health record activities for EHR Go software (subscription required), or get the available MindTap learning system with interactive features and self-quizzing."

"The content in this book supports the American Health Information Management Association's (AHIMA)current curricula competencies, and the chapters are mapped to AHIMA's Registered Health Information Technology (RHIT) domains. The organization of the information provides students with a logical flow for skill development and knowledge building.Each chapter is written by a distinguished leader in the HIM field using clear, accessible language to ensure concepts are easy to understand and reflect a solid foundation that is essential for every entry-level HIM professional."

"More than a collection of fascinating cases, this versatile worktext challenges readers to work through problems with coordinating spreadsheets and forms while applying lessons from the classroom. Case studies feature the latest AHIMA domains and competencies, clearly mapping content in the readings to requirements for RHIA and RHIT certification exams in a handy correlation grid. New with the third edition, online learning resources avail readers to extra web content and reference materials, simulated professional forms, and spreadsheets for use in case-related exercises."

"Health Care Information Systems is the newest version of the acclaimed text that offers the fundamental knowledge and tools needed to manage information and information resources effectively within a wide variety of health care organizations. It reviews the major environmental forces that shape the national health information landscape and offers guidance on the implementation, evaluation, and management of health care information systems. It also reviews relevant laws, regulations, and standards and explores the most pressing issues pertinent to senior level managers."

"This bestseller provides readers with the comprehensive knowledge necessary to understand healthcare information technology (HIT) and to hone their skills in HIT management. The book explores the areas where leaders must exhibit basic awareness or competency, including hardware, software, and communication systems; operational, management, and clinical applications; and selection, implementation, and valuation. Each chapter has been updated to reflect current trends and challenges in the field as well as the implications of the 2010 healthcare reform law and other relevant federal mandates."

"This third edition of Fundamentals of Law for Health Informatics and Information Management contains new chapters on ethics and patient rights and responsibilities. It also includes updates to topics contained in earlier editions, including expanded HIPAA privacy and security chapters and new content on patient safety and legal proceedings. This book is ideal for courses specific to health informatics and information management education, but can also be used as key resource for health professionals, providers, and organizations, all of whom must comply with laws for protecting the privacy, confidentiality and security of patient information. "

"Health Information Management: Concepts, Principles and Practice, Fifth Edition, is a textbook for students and healthcare professionals alike. Proper management of health information is critical for the healthcare industry to advance and improve in areas of cost, access, and quality. Recognizing the pivotal role that health information plays when collected and stored accurately and completely so that it can then be analyzed to make critical clinical, financial, administrative and ethical decisions in healthcare is at the core of the health information management (HIM) profession."

"Following the AHIMA standards for education for both two-year HIT programs and four-year HIA programs, this new edition boasts dynamic, state-of-the-art coverage of health information management, the deployment of information technology, and the role of the HIM professional in the development of the electronic health record. An easy-to-understand approach and expanded content on data analytics, meaningful use, and public health informatics content, plus a handy companion website, make it even easier for you to learn to manage and use healthcare data."

"Key topics include the role of social media in health care, expansion of existing materials on e-discovery, compliance, completeness of the health record, breaches of confidentiality, and much more. Features include enrichment activities, mapping to CAHIIM standards, and interactive quizzing and case studies to help develop practical application and high-level problem solving skills. Written by a seasoned HIM professional and lawyer, this title provides a complete solution for understanding the legal and ethical concerns that safeguard health care information today."

"This book helps you prepare for success in this high-demand field by mastering both the fundamental principles and cutting-edge practices that define modern HIM. The second edition includes revised and updated content reflecting the latest trends, technology, and industry best practices, including new material on HIPAA, e-HIM, information systems, data quality, informatics, and current CAHIIM standards and RHIT/RHIA certification exam requirements. This trusted text includes everything you need to succeed in one of today's fastest-growing and most rewarding professions."

"Using real-world scenarios and job titles commonly found in the HIM profession, this book discusses topics that impact the HIM department such as recruitment, training, and retention of qualified individuals, performance improvement plans, needs assessment, change management, cultural diversity, management of teams, the psychology of motivation, human resources law, and the sustainability of the HIM workforce in today's healthcare environment."
Solutions Review participates in affiliate programs. We may make a small commission from products purchased through this resource.

Latest posts by Timothy King
(see all)