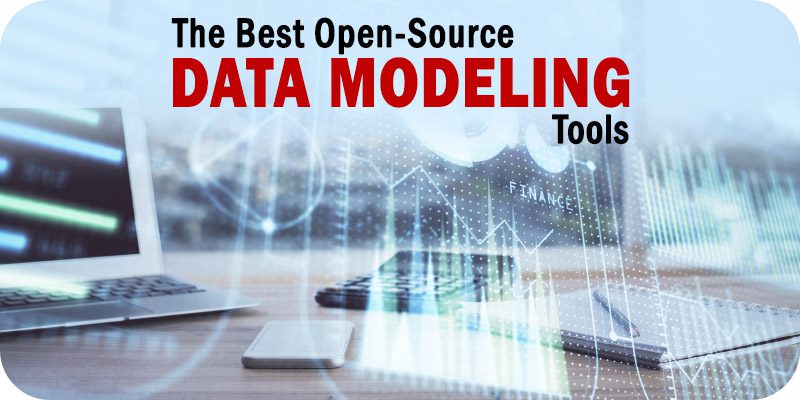 The editors at Solutions Review compiled this list of the best open-source data modeling tools to help you narrow your search.
Searching for data integration and data management software can be a daunting (and expensive) process, one that requires long hours of research and deep pockets. The most popular enterprise data modeling tools often provide more than what's necessary for non-enterprise organizations, with advanced functionality relevant to only the most technically savvy users. Thankfully, there are a distinct group of the best open-source data modeling tools out there. Some of these solutions are offered by vendors looking to eventually sell you on their enterprise product, and others are maintained and operated by a community of developers looking to democratize the process.
In this article, we will examine the best open-source data modeling tools, first by providing a brief overview of what to expect and also with short blurbs about each of the currently available options in the space.
The Best Open-Source Data Modeling Tools
Note: The best open-source data modeling tools are listed in alphabetical order, and linked below:
Archi fulfils the needs of most Enterprise Architects and associated stakeholders, and has been designed to provide the main features required for ArchiMate modelling and is used globally by banks, insurance companies, industry, EA consultants, training organizations, universities, and students. It provides a low-cost to entry solution to users who may be making their first steps in the ArchiMate modelling language, or who are looking for an open-source, cross-platform ArchiMate modelling tool.
HeidiSQL is free software, and has the aim to be easy to learn. "Heidi" lets you see and edit data and structures from computers running one of the database systems MariaDB, MySQL, Microsoft SQL, PostgreSQL and SQLite. Invented in 2002 by Ansgar, HeidiSQL belongs to the most popular tools for MariaDB and MySQL worldwide. Key features include multiple server connections in one window, commandline connections, export from one server or database directly to another, and much more.
PremiumSoft supports open-source projects by providing open-source Project Licenses of Navicat. These licenses are free to use by any developers who are working on open-source projects. To be qualified for the program you must have a dedicated website and a community of supporters. Once a Navicat open-source license is approved, applicants will receive a confirmation email attached with a Navicat logo. To obtain a license from Navicat for your open-source project you must meet several key criteria.
pgModeler lets you create and edit database models easily with a simple and intuitive interface. The forms indicate which fields must be filled to provide the correct generation of SQL code. Users can get, modify, and redistribute the source code without any charge. This project has a public repository that allows forks and full access to the source code. Developers can create their own versions from the existing code. Built on top of the Qt framework, pgModeler can be compiled on Windows, Linux, and macOS.
Widget not in any sidebars

Latest posts by Timothy King
(see all)