The 8 Best Spatial Databases to Consider for 2023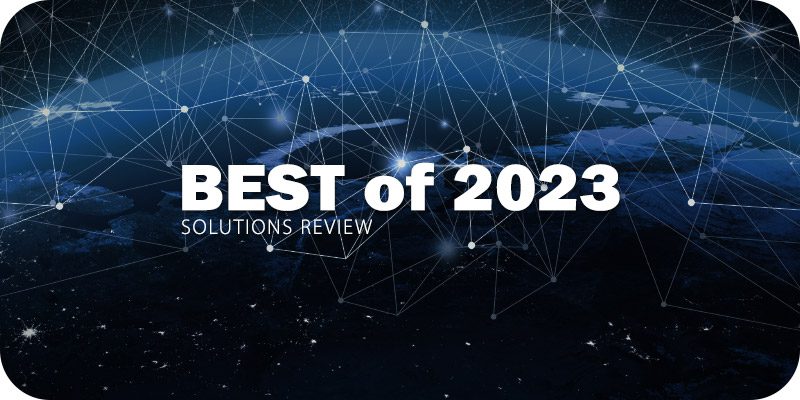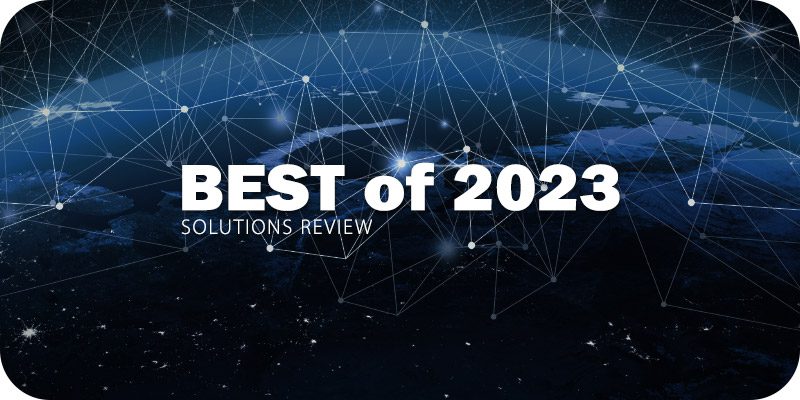 Solutions Review's listing of the best spatial databases is an annual mashup of products that best represent current market conditions, according to the crowd. Our editors selected the best spatial databases based on each solution's Authority Score; a meta-analysis of real user sentiment through the web's most trusted business software review sites and our own proprietary five-point inclusion criteria.
The editors at Solutions Review have developed this resource to assist buyers in search of the best spatial databases to fit the needs of their organization. Choosing the right vendor and solution can be a complicated process — one that requires in-depth research and often comes down to more than just the solution and its technical capabilities. To make your search a little easier, we've profiled the best spatial databases all in one place. We've also included platform and product line names and introductory software tutorials straight from the source so you can see each solution in action.
Note: The best spatial databases are listed in alphabetical order.
The Best Spatial Databases
Platform: Amazon Aurora
Description: Amazon Web Services (AWS) offers Amazon Aurora, a global-scale relational database service built for the cloud with full MySQL and PostgreSQL compatibility. Aurora provides built-in security, continuous backups, serverless compute, up to 15 read replicas, automated multi-Region replication, and integrations with other AWS services. Key use cases include the ability to modernize enterprise applications, build SaaS applications, and deploy globally distributed applications.
Platform: Esri ArcGIS
Description: Esri ArcGIS offers tools to secure geospatial data. The product supports a variety of data formats and touts a suite of data collection apps and industry-specific solutions that enable data capture from the field. Customers can also connect their existing data or utilize ArcGIS Living Atlas of the World, a collection of authoritative, ready-to-use, global geographic information. Esri ArcGIS Enterprise and ArcGIS Online provide data storage as well. In addition, Esri offers tools for automating data processes and cleaning.
Platform: MariaDB
Description: MariaDB is an open-source and commercially supported fork of the MySQL relational database management system. It was developed by the original creators of MySQL and turns data into structured information in a wide array of applications. MariaDB features an expansive ecosystem of storage engines, plugins and many other tools. The latest version of MariaDB includes GIS and JSON functionality. The database is supported by Microsoft Azure and Amazon RDS and is available as-a-service for production workloads from the source by MariaDB Corporation as SkySQL.
Platform: Microsoft SQL Server
Description: Microsoft offers an array of data management products, including those for analytics, data governance, and even data virtualization. Its SQL Server solution provides data warehousing for both on-prem and cloud deployments, as well as an in-memory database. Microsoft allows organizations to access, store, and analyze any kind of data and even offers fully-managed Hadoop and Spark. SQL Server supports two spatial data types (geometry and geography).
Platform: Oracle Spatial Database
Description: Oracle's suite of data management capabilities allows users to manage both traditional and new data sets on its cloud platform. The company also offers an autonomous data warehouse cloud with more than 2,000 SaaS applications. The platform runs the gamut of big data functionality, with support for data integration and analytics as well. Its other data management offerings include Oracle Big Data Cloud, Oracle Big Data Cloud Service, Oracle Big Data SQL Cloud Service, and Oracle NoSQL Database.
Platform: SAN HANA
Description: SAP offers its data management capabilities on a single platform. SAP HANA allows users to collect and combine all types of data in real-time, as well as enhance data governance, monitoring, and orchestration. Users can also create a unified view of data with smart data integration that enables advanced applications and data management. The platform is flexible and can be deployed on-prem, in the cloud, or via hybrid deployments. HANA is an in-memory tool with fast data processing and advanced analytics with OLAP and OLTP processing.
Platform: Snowflake
Description: Snowflake offers a cloud data warehouse built atop Amazon Web Services. The solution loads and optimizes data from virtually any source, both structured and unstructured, including JSON, Avro, and XML. Snowflake features broad support for standard SQL, and users can do updates, deletes, analytical functions, transactions, and complex joins as a result. The tool requires zero management and no infrastructure. The columnar database engine uses advanced optimizations to crunch data, process reports, and run analytics.
Platform: Teradata Vantage
Description: Teradata offers a broad spectrum of data management solutions that include database management, cloud data warehousing, and data warehouse appliances. The company's product portfolio is available on its own managed cloud and on Amazon Web Services and Microsoft Azure. Teradata provides organizations the ability to run diverse queries, in-database analytics, and complex workload management.