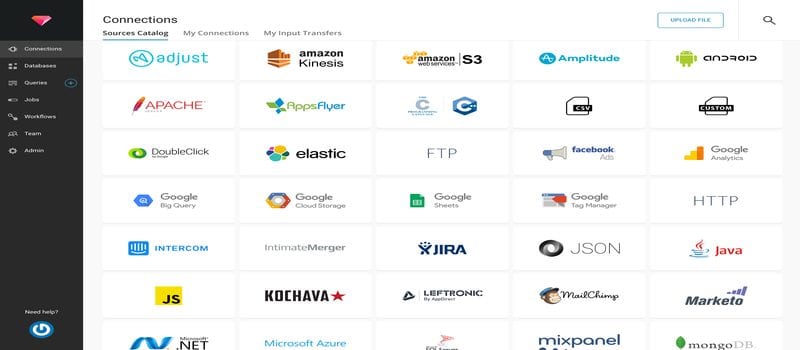 Treasure Data recently announced the procurement of a $25 million dollar Series C funding round. The Big Data cloud service provider raised the funding primarily to support the release of their Live Data Management platform. The investment was led by SBI and INCJ with additional financial support from existing investors Scale Venture Partners, Sierra Ventures, AME Cloud Ventures and others, bringing the company's total funding earned to more than $60 million since being founded in 2014.
The Live Data Platform enables organizations to collect and unify data from a variety of sources across the enterprise, while also including self-service analytics. Live Data Management Platform brings together a company's entire collection of first and third-party data together in one place, connecting it and keeping it up-to-date so all the business users and algorithms that drive the business can access and analyze all the data to make decisions with certainty. Having access to data in this way helps users to more effectively identify, learn from and respond to real-time customer behavior, industry trends and ever-evolving markets.
Treasure Data's software solutions are tailored for common industry use cases, supporting specific needs of companies focused on marketing and advertising, gaming and content publishing, business and sales operations, and retail and commerce. Some of the vendor's most notable customers include GE Healthcare, Mitsubishi Heavy Industries, Pioneer, and Wish. According to the company, their customers generate more than two million events every second, and make nearly seven million data queries per month.
Treasure Data has boosted both revenue and client growth by more than 100 percent this year, and expects to accelerate its trajectory even further as Live Data Management becomes available. The platform supports an expanding list of integrations with business critical platforms and applications. These range from Business Intelligence and mobile and web analytics to CRM, storage and databases.
Treasure Data CEO Hiro Yoshikawa concludes: "Since 2000, half of the companies that were in the Fortune 500 have been disrupted into extinction, due in part to slow reaction to market signals and shifts in customer behavior. While their own data could have told this story and allowed them to adapt — they just couldn't see it in time. Data is today's strategic weapon for competitive advantage, proven by the most successful algorithm-driven businesses like Google, Netflix, Amazon, and Facebook. With a Live Data Management platform, any organization can immediately have a modern data stack, revealing a complete picture of their business to make better decisions — without investing years and massive engineering resources."
Treasure Data is sponsoring AWS re:Invent 2016 later this month.
Read the official press release.

Latest posts by Timothy King
(see all)