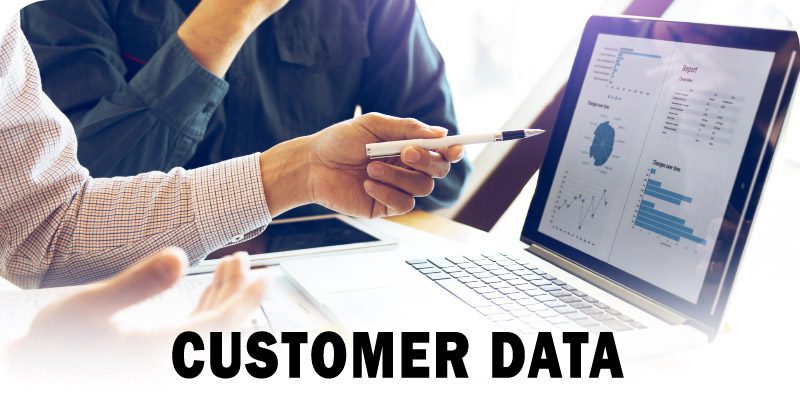 Solutions Review's Expert Insights Series is a collection of contributed articles written by industry experts in enterprise software categories. In this feature, Publicis Sapient Global CTO Ray Velez 
In times of economic uncertainty, businesses face several challenges. The impact of the pandemic coupled with trade tensions, and supply chain constraints, has created a haze of uncertainty. Today's regulatory climate adds to the mixed economic signals. The key tenets of new data privacy policies and regulations are about respecting customers' individual rights when it comes to personalization.
While there is a tremendous opportunity to use data to personalize interactions, businesses today must work harder to earn consumer trust by being clearer about how data is stored and used. In fact, recent research found that nearly half of Americans surveyed are not willing to share their data with any company, highlighting the importance of building trust with customers.
In addition to building trust, businesses must prepare for what the new year has in store: What are the best ways to improve the customer experience using data? Will customers continue to interact in the same ways? How can companies increase revenue while customers' belts are tightening?
Rather than sitting and waiting to find out answers, businesses should take steps now to invest in the right places to emerge stronger. These are the big three:
Customer Data
Monetize data to add new revenue streams
It's time to find new ways to unlock revenue in the face of today's economic headwinds. The cookieless future is pushing companies to maximize the value of what they already have—first-party data. Businesses can monetize both their onsite digital and physical properties and their offsite experiences using first-party data.
Leading businesses are developing media networks to monetize data. For instance, Marriott launched its own media network, an omnichannel cross-platform advertising solution that enables curated content experiences and tailored offerings to customers throughout their travel journeys. Other brands can tap into Marriott's data about guest travel behavior to place more targeted ads that reach a specific customer segment. Insights garnered from Marriott's 164 million Marriott Bonvoy loyalty program members power the platform.
Creating media networks isn't the only way to monetize data; opportunities include loyalty programs, data marketplace, partner supply chain and other enterprise optimizations. For example, quick-service restaurants (QSRs) can use loyalty program data to deliver personalized experiences that pique appetites and drive basket size on mobile apps. Hospitality companies can use what they know about customer preferences to tailor travel packages, personalize hotel amenities and share relevant deals and advertisements at the right time via the right channel.
Hyper-personalize at scale to connect across the customer journey
We hear a lot about hyper-personalization, but it's beginning to take on new meanings. It all started with personalization. Companies like Sephora developed loyalty programs and began to offer rewards and discounts. They used the data collected from the program to send personalized communications and recommendations.
Fast forward, and personalization is happening at a greater level—hyper-personalization. Dynamic offers are being orchestrated across real-time events and product replenishment models that are based on what customers buy online and in-store. Now, hyper-personalization is growing, too. The greatest opportunity is in connecting the customer identity graph with the enterprise graph to improve outcomes.
The customer identity graph stitches together important individual identifiers across devices—from usernames and phone numbers to loyalty card numbers to offer an accurate, up-to-date snapshot of customer attributes and behaviors. These 360° views of customers are critical to tailoring offers, messages, products and services, but they are more valuable when combined with the enterprise graph. The enterprise graph links data from across the organization's data lake or data warehouse to paint a clear and timely picture of what's going on inside the business. Key areas that are built into enterprise graph predictions include supply chain, order management and other enterprise functions. Blend these two depictions, and this is where the magic happens.
Many businesses stop at dynamic creation or dynamic orchestration based on what they know about customers. The future of customer experience is making sound predictions based on machine learning about individual behavior. That connection will enable dynamic product creation and deliver the right message at the right time. Organizations that use data to predict with a high degree of accuracy what will help guide a consumer along the buying journey can then take that model and those predictions and apply them to enterprise data at scale.
Become a data-driven organization with a strong data strategy
Monetizing data and delivering hyper-personalized experiences at scale will only happen if the organization is built on an underpinning of data and guided by a sound data strategy. Your enterprise data strategy is a blueprint for moving from data-poor to data-informed.
Some organizations are quick to adopt leading-edge technologies, like artificial intelligence and machine learning tools, but they haven't yet solved fundamental issues that hinder data sharing or exploitation. For instance, not having legal consent can get in the way of data sharing. Regulatory compliance measures like customer consent must be built into the data strategy.
Data strategy requires the people, processes and tools to deliver on it—and not all organizations have these basics in place. For instance, the people delivering on the strategy may be in different parts of the organization that are operating at a variety of speeds, leading to a lack of cohesion. Processes may be outdated and not adapted to execute the data strategy. The technology may be fractured or patched together in a Frankenstein way that does not enable seamless sharing and collaboration. Getting the fundamentals right is essential to modernizing the data strategy and allowing companies to monetize data and engage with customers more effectively.
Businesses cannot control what is happening in the world around us today. However, they can decide whether they will do things differently or sit and wait. Economic uncertainty shouldn't lead to business paralysis. In fact, it's a time to position for a more lucrative future, but that will require laying the foundation to do so.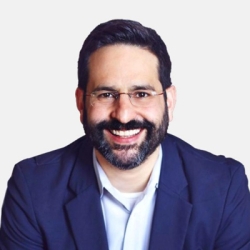 Latest posts by Ray Velez
(see all)