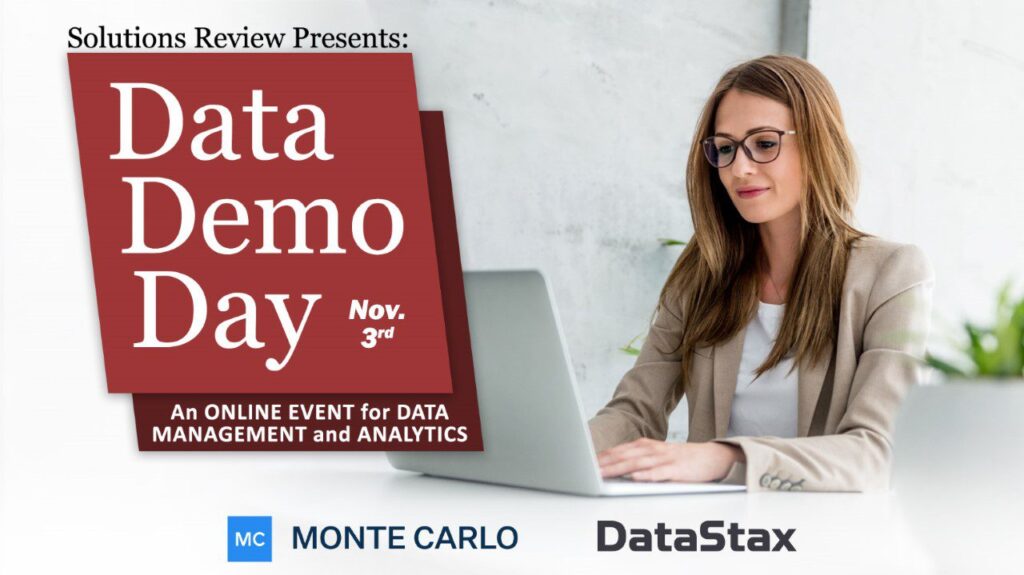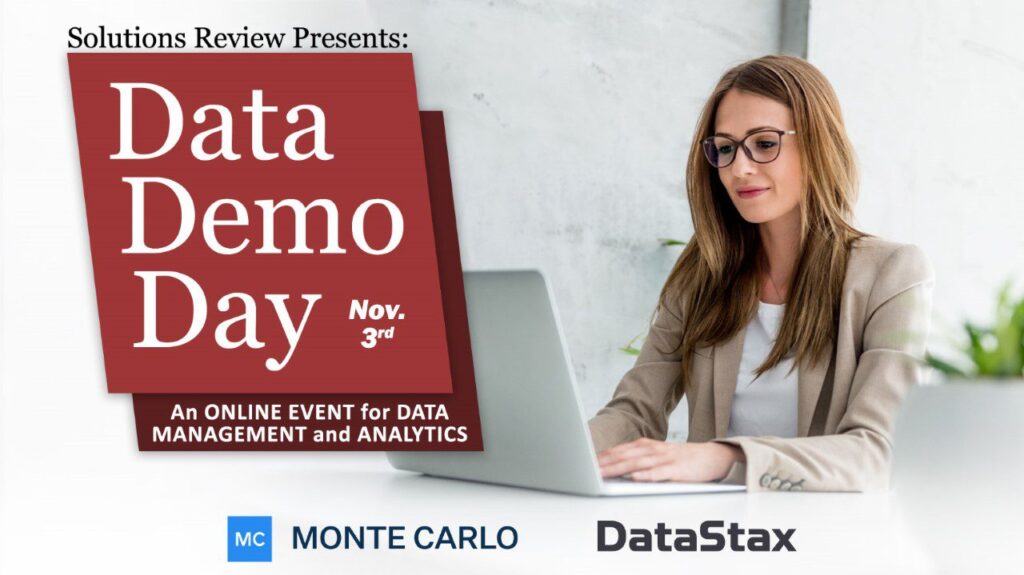 Data Demo Day Q4 2022 will feature live product demonstrations from leading data management vendors Monte Carlo and DataStax.
What is Data Demo Day?
Data Demo Day for Q4 2022 is an exclusive virtual event featuring an inside look at the technologies of prominent data management solution providers. Solutions Review is hosting this online event as a way to present the latest data management tools from the comfort and safety of your own desk, and the best part? It's free to attend!
Join the largest data management practitioner community
Solutions Review Data Management and Analytics is the largest data software buyer and practitioner community on the web. Our Universe of Influence reach is more than 7 million business and IT decision-makers, as well as C-suite and other top management professionals. Our readers primarily use us as an enterprise technology news source and trusted resource for solving some of their most complex problems.
Our collection of vendor-agnostic buyer's resources aims to help data management and analytics practitioners during the research and discovery phase of a buying cycle. This critical stage of information gathering is where buyers narrow down the field of solution providers to a short-list they plan to engage. The mission of Solutions Review is to make it easier for buyers of data management and analytics software to connect with the best providers.
Featured Solution Providers
Monte Carlo's data observability platform utilizes best practices and principles of automatic application observability and applies them to data pipelines. This provides data engineers and analysts with visibility across all data pipelines and data products. Monte Carlo also offers machine learning that gives users a holistic view of an organization's data health and reliability for important business use cases.
DataStax offers a distributed hybrid cloud database built on Apache Cassandra. The company's flagship product is DataStax Enterprise, a solution that makes it easy for enterprises to exploit hybrid and multi-cloud environments via a data layer that eliminates the complexity associated with deploying applications across multiple on-prem data centers or multiple public clouds. Its enterprise data layer eliminates data silos and cloud vendor lock-in and powers mission-critical applications.

FAQ
What: The Solutions Review Data Demo Day, Q4 2022
When: Thursday, November 3, 2022, from 12:00 PM to 1:30 PM Eastern
Where: Zoom meeting (see registration page for more detail)

Latest posts by Timothy King
(see all)