What to Expect at Solutions Review's Solution Spotlight with Semarchy on August 22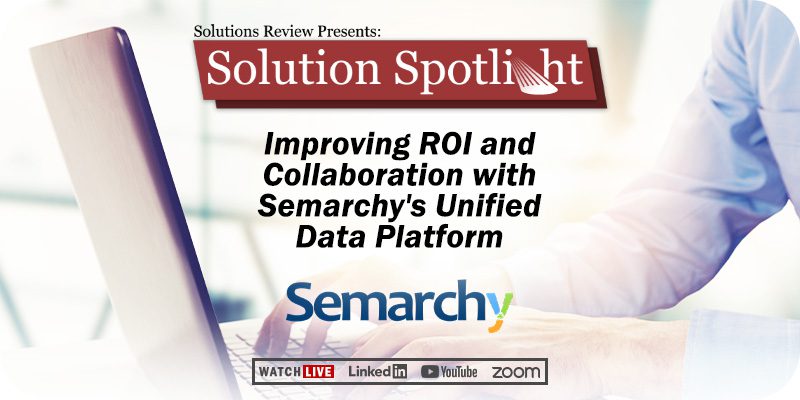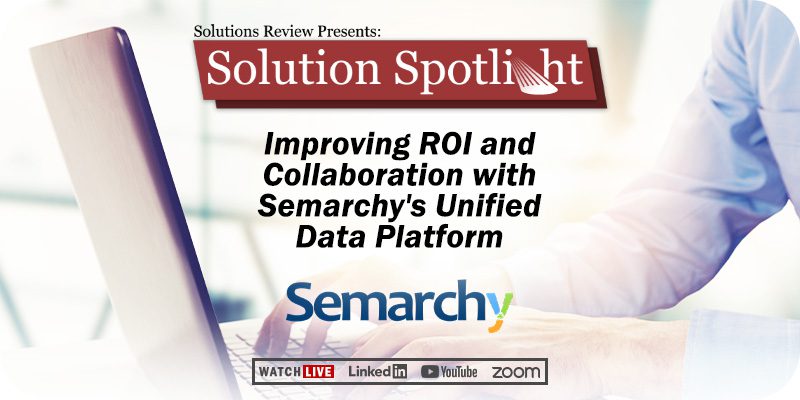 Solutions Review's Spotlight with Semarchy is entitled: Improving ROI & Collaboration with Unified Data Management.
What is a Solutions Spotlight?
Solutions Review's Solution Spotlights are exclusive webinar events for industry professionals across enterprise technology. Since its first virtual event in June 2020, Solutions Review has expanded its multimedia capabilities in response to the overwhelming demand for these kinds of events. Solutions Review's current menu of online offerings includes the Demo Day, Solution Spotlight, best practices or case study webinars, and panel discussions. And the best part about the "Spotlight" series? They are free to attend!
Why You Should Attend
Solutions Review is one of the largest communities of IT executives, directors, and decision-makers across enterprise technology marketplaces. Every year over 10 million people come to Solutions Review's collection of sites for the latest news, best practices, and insights into solving some of their most complex problems.
With the next Solutions Spotlight event, the team at Solutions Review has partnered with leading unified data management platform Semarchy to provide viewers with a unique webinar called Improving ROI & Collaboration with Unified Data Management.
Semarchy will demonstrate Semarchy's two modules: xDM for Master Data Management and Governance and xDI for Data Integration. You will also learn how 80 percent of their clients measure ROI in under 12 weeks while reducing Total Cost of Ownership (TCO) by 80 percent on their data management projects.
Speakers
Scott Moore,

Director of Pre-Sales & Consulting
About Semarchy
Semarchy utilizes machine learning algorithms to enable stewardship and advanced matching, survivorship, curation, and classification. The tool features a native data model that facilitates transparent lineage, audibility, and governance as well. Semarchy can integrate any data source via real-time and batch APIs to integrate the data hub with existing applications and business processes.

FAQ
When: Tuesday, August 22 2023, at 12:00 PM Eastern Time
Where: Zoom meeting (see registration page for more detail)