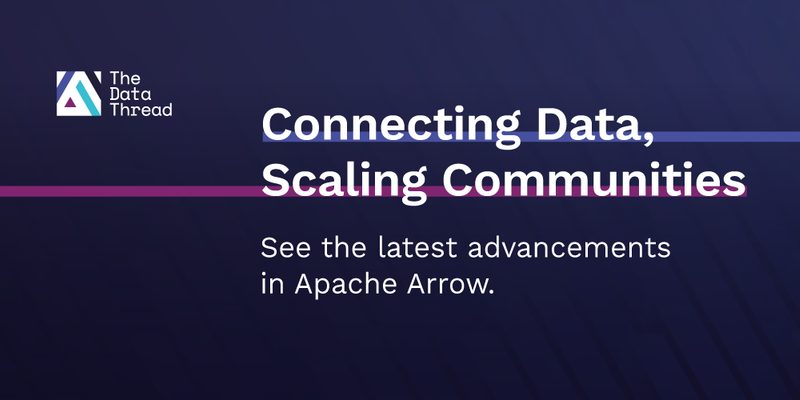 The Data Thread by Voltron Data is a three-hour virtual event that showcases the developments across the data ecosystem with Apache Arrow.
Who is Voltron Data?
Voltron Data develops high-performance data access and in-memory computing tools to improve the existing data analytics ecosystem. The company focuses on making the data science ecosystem more efficient with modular and composable analytics building blocks. Voltron Data was founded in 2021 and is headquartered in Mountain View, California, United States.
What is The Data Thread (Organized by Voltron Data)
The Data Thread is a free, virtual learning event highlighting Apache Arrow and members of the Arrow community. This inaugural event will be held on June 23rd with a mix of live and pre-recorded sessions. The Data Thread is intended as a space for analysts, developers, and data leaders to learn and connect. The live portion of The Data Thread will kick off with a keynote from Wes McKinney and Jacques Nadeau, co-creators of Apache Arrow, and is hosted by Voltron Data's developer advocate Marlene Mhangami.
Why Attend?
Participants will be able to enjoy access to 25+ live and pre-recorded talks on Arrow and the broader ecosystem. You will hear about data solutions built and deployed using Apache Arrow, introductory talks on Arrow, Arrow Flight, Ibis Framework, and Substrait, and highlights of recent developments across the Arrow ecosystem.
FAQ
What: The Data Thread (by Voltron Data)
When: June 23 from 12:00 PM to 3:00 PM EDT
Where: Virtual meeting (see registration page for more details)

Latest posts by Timothy King
(see all)