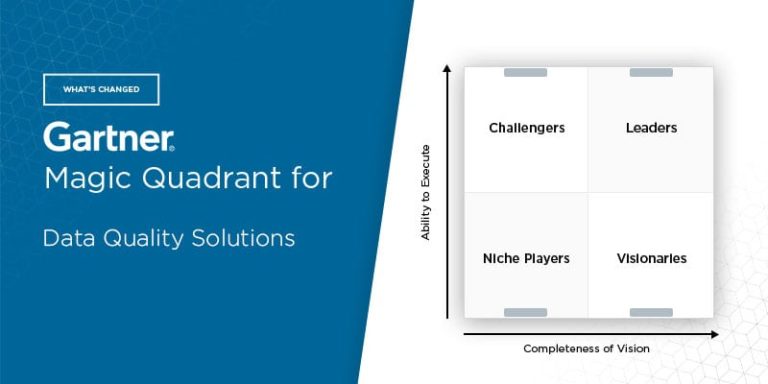 The editors at Solutions Review highlight what's changed since the last iteration of Gartner's 2022 Magic Quadrant for Data Quality Solutions and provide an analysis of the new report.
Analyst house Gartner, Inc. recently released the 2022 version of its Magic Quadrant for Data Quality Solutions. The data quality management practice has evolved in recent years. The vendor landscape offers more than just software tools and has grown to include workflow, roles, collaboration, and processes like monitoring, reporting, and remediating data quality issues. The analyst also sees "end-user demand expanding toward broader capabilities that span data management and D&A governance."
Gartner defines data quality solution as ensuring that data is "fit for purpose" and "and trusted by users in the context of existing business operations, analytics and emerging digital business scenarios. Increasingly, data quality also becomes a necessity when amplifying analytics for better insights and for making trusted, data-driven decisions. Data quality is a competitive advantage that data and analytics (D&A) leaders must continuously engage with in order to achieve those goals."
Driven by metadata and artificial intelligence, the practice of augmented data quality is top-of-mind for buyers in this space. The marketplace also continues its shift toward other data software segments, including those for data integration tools, metadata management solutions, and master data management offerings. These factors make evaluating data quality solutions much less of a specialized IT task than before, now requiring more collaboration with business leaders and users. Data analytics leaders should utilize this research to understand the vendor landscape.

Latest posts by Timothy King
(see all)