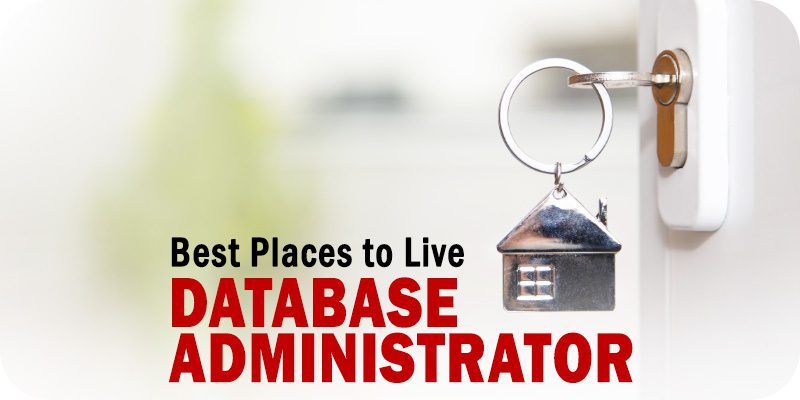 This is part of Solutions Review's Premium Content Series, a collection of contributed columns written by industry experts in maturing software categories. In this submission, Redgate Software CEO Jakub Lamik offers his take on the best places to live as a DBA right now, according to the data.

Recent events have made a lot of us think a little more about what matters in life – where we live, our work/life balance, and what's important to us. So we thought we'd take a look at where the best place to live is if you're a DBA. You know the kind of place – safe, stable, a pleasant climate, good healthcare and education, a range of cultural and sporting facilities, and an appreciation of environmental concerns. Somewhere you can raise a family, be happy, have a better quality of life, call home.
Turns out a lot of people are thinking about the same topic, so let's start with the best place to live in the world. For that, we turn to The Global Liveability Index from The Economist Intelligence Unit (EIU). Regarded as an authoritative benchmark, it examines 140 cities worldwide every two years and assigns a liveability score based on more than 30 qualitative and quantitative factors. The top ten cities in the 2021 Liveability Index are:
The Best Places to Live as a DBA Right Now
Auckland, New Zealand
Osaka, Japan,
Adelaide, Australia
Wellington, New Zealand
Tokyo, Japan
Perth, Australia
Zurich, Switzerland
Geneva, Switzerland
Melbourne, Australia
Brisbane, Australia
It does come with a caveat, though, because as the EIU points out, the pandemic has caused huge volatility in the biannual index. Vienna in Austria has fallen from #1 in the 2019 index to #12 in the latest index, for example. Copenhagen in Denmark and Calgary, Vancouver and Toronto in Canada have also slipped down the rankings, which the EIU attributes to heightened stress on healthcare resources.
What about the best place to live in the USA?
We're seeing a lot of tempting places to live, but where does the US fit into the picture? It's about the same size as Europe and, as the countries of Europe, its 50 states offer everything from beaches to ski resorts, forests to rolling hills.
Step in the US News & World Report and its Best States 2021 ranking of US States. Based on the average of three years of data from an annual national survey of 70,000 people, the rankings are measured on 71 metrics across eight categories: healthcare; education, economy; infrastructure; opportunity; fiscal stability; crime; and the natural environment.
Data is also drawn from sources like the US Census Bureau, the Council for Community and Economic Research, Medicaid, and the Tax Policy Center, giving it a breadth as well as the depth of information to judge the rankings on. All of that said, the top ten US states to live in are:
Washington
Minnesota
Utah
New Hampshire
Idaho
Nebraska
Virginia
Wisconsin
Massachusetts
Florida
What's interesting here is that the usual suspects like New York, California, and Hawaii come in at #21, #24, and #25 respectively. While they're attractive holiday destinations, their appeal fades as places to live permanently.
What about the best place to live in Europe?
The Asia-Pacific has pretty much cornered the market in terms of the best place to live, so let's accept that and look at Europe by itself. With 44 countries covering 10 million square kilometers, there are bound to be some choice places to live there as well if you don't want to move to another continent.
For that we turn to the European Commission's Report on the Quality of life in European Cities, 2020. Based on a survey of the residents of 83 European cities, it covers similar topics to the Global Liveability Index like services and amenities, environmental quality, economic well-being, and overall satisfaction. The top ten cities where residents are most satisfied with their life are:
Copenhagen, Denmark
Stockholm, Sweden
Zurich, Switzerland
Gdańsk, Poland
Braga, Portugal
Oslo, Norway
Hamburg, Germany
Rennes, France
Cardiff, UK
Tyneside, UK
It's notable here that Vienna isn't in the list, which is down to low scores in terms of economic well-being and inclusivity. Conversely, Cardiff and Tyneside in the UK have high scores for economic well-being and inclusivity alongside other factors like environmental quality and services and amenities and are on the list.
But where's the best place to live as a DBA?
Good question and, as it turns out, a hard one to answer on a global level because there is no worldwide research data for DBA salaries or where the best locations are for job opportunities. That data does exist, however, for the US, thanks to the US Bureau of Labor Statistics. The states with the highest average salaries for DBAs, for example, are:
New Jersey
Washington
District of Columbia
California
Massachusetts
Virginia
New York
Connecticut
Minnesota
Texas
And in terms of opportunities for DBAs, the states with the highest number of DBAs are:
California
Texas
New York
Virginia
Florida
Pennsylvania
Illinois
North Carolina
New Jersey
Massachusetts
Now an informed opinion can be made on the best place to live as a DBA in the US. And the winners are: the state of Washington for the lifestyle and the salary, and the states of Virginia and Massachusetts for the whole deal of lifestyle, salary, and opportunities.
It's not just where you live, it's where you work that counts
Going around the world looking at the best places to live and then trying to button down the best to place live as a DBA has been an interesting exercise. Who would have thought Australia and New Zealand would nab five of the top ten spots worldwide? Or that Cardiff and Tyneside would push London and Manchester out of the way in the top ten spots for Europe? Or that every DBA in the US will now be looking to move to Washington, Virginia or Massachusetts? Probably.
It is relevant, though, particularly now. Recent events have made many organizations and businesses think about more flexible working models, and the option to live where we want to and work remotely is now on the table.
And that option is open to DBAs. The pandemic has shown that DBAs don't need to be in the same building as infrastructure like on-premises servers. The migration to the cloud is also continuing apace. Monitoring tools like SQL Monitor can show on one web-based screen the status of every server and instance, whether on-premises or in the cloud. That information can be shared with everyone who needs it. Distributed IT teams, working disparately, can still work effectively, using tools rather than physical proximity to be productive and keep on top of things.
All of this means that, wherever you are, there's never been a better time to find your own best place to live as a DBA.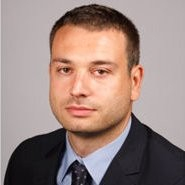 Latest posts by Jakub Lamik
(see all)