AIOps for Data Storage: Introduction and Analysis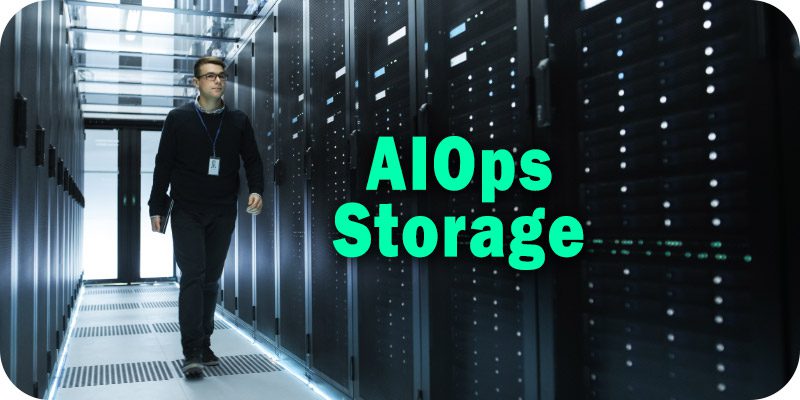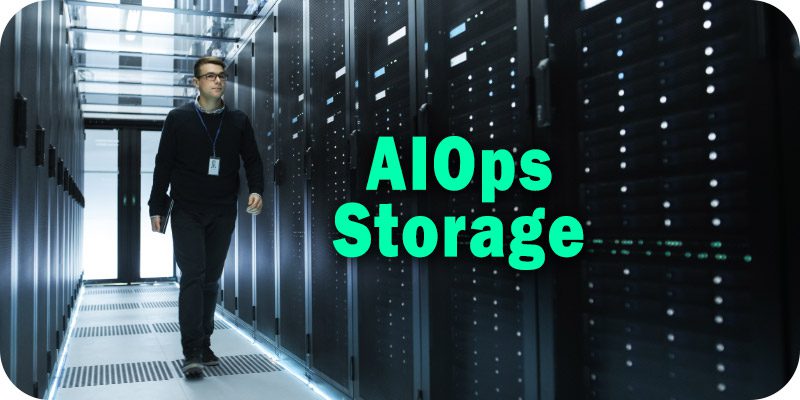 This is part of Solutions Review's Premium Content Series, a collection of contributed columns written by industry experts in maturing software categories. In this submission, Infinidat VP of Strategy and Alliances Erik Kaulberg offers an introduction and analysis of AIOps for data storage.
IT decision-makers at large organizations continue to want to spend less time thinking about infrastructure and more time delving into business impact. They want to work more on solving far-reaching challenges and thinking strategically than engulfed in the bits and bytes or wondering how things are wired together across the enterprise. This is why Artificial Intelligence for IT Operations (AIOps) has become a critical dimension of today's IT operations.
Increasing intelligence baked into enterprise infrastructure is a key ingredient to facilitate the shift to AIOps-optimized data centers. It's now table stakes to not only have intelligence in the infrastructure, but also to have the ability to tie things together at a larger scale. Intelligence brings value, cuts operational manpower, and reduces CAPEX and OPEX.
In the old days, you'd have to log into different administrative interfaces because the different pieces of the IT infrastructure were not architected with a unified vision. AIOps has changed this fragmentation for the better.
AIOps enables scalable, multi-petabyte storage-as-a-service (STaaS) solutions, allowing enterprises to centralize operations and improve cost management. Dynamic capacity and workloads are better managed, powering an increased pace of innovation and supporting digital transformation. AIOps allows organizations to simplify IT operations, reduce administrative overhead, and add a predictive layer onto the data infrastructure.
CIOs, CISOs and other IT leaders should look for three components in AIOps: (a) the vendors that provide the pieces of the enterprise infrastructure for customers should have intelligence built within their systems; (b) this intelligence should help connect their systems together; and (c) it should plug into whatever broader data center/hybrid cloud AIOps management framework or tools they intend to use across their environment.
AIOps capabilities can be used to monitor and increase visibility across multi-vendor environments to bring operating expense benefits. Combining automation with analytics, AIOps also improves resiliency and the ability of an enterprise to adapt as changes happen, including failures.
With the right AIOps tools, an IT team can gain the benefits of the IT "superpowers" of advanced predictive analytics, early issue detection, and proactive support, while reducing IT operations overhead. Overall, these pieces play together into a broader point that intelligence is absolutely critical for data centers of the future.
One such tool leverages autonomous automation-based Neural Cache to enhance enterprise storage with built-in intelligence that optimizes application environments and performance over time, essentially delivering a zero-touch, set-it-and-forget-it experience. This software-defined storage capability dynamically adapts to changing application, user and performance demands – without administrative overhead.
As organizations move more toward hybrid cloud (combining public cloud with on-premises private cloud) deployments and operating models, the IT team needs to be bringing in these kinds of capabilities across the entire infrastructure stack. If you're not doing it, you're behind.
Is AIOps is new "revolution" in capabilities? I would say it's more of an evolution. The basic capabilities are already built out. I see a new depth of adoption that I believe will increase radically over time. According to Gartner, AIOps continues its growth and influence on the overall ITOM market, with a projected market size of about $2.1 billion in 2025 at a compound annual growth rate (CAGR) of around 19 percent.
Granted, every large enterprise has had some sort of orchestration mechanism or something that you could broadly put in the AIOps "bucket" to connect all the systems that they're using in their data centers. But a large percentage of them are not using the AIOps tools to their full potential.
If there was a greater realization across enterprises that it doesn't have to be the way it was with regards to operational reality, then IT teams would not have to be concerned about filing support tickets because, for instance, a drive died. The system does it itself. It has some degree of resiliency around these kinds of routine maintenance activities. What your colleagues in IT across the industry like is software that knits things together to accommodate a bunch of failures at once. It's about getting to impact these things at scale.
When you have hundreds of storage systems and you have tens to hundreds of petabytes in your environment, you need intelligence within the infrastructure, knitting the infrastructure together, along with intelligent pieces that plug into broader management tools – indeed, broader AIOps capabilities.
You can't do it all yourself, and it would be a waste of your staff resources to do that anyway. Work with an enterprise storage vendor that has a broad ecosystem for integration with third-party AIOps partners, enabling you to leverage cloud automation, orchestration and AIOps platforms.
The forcing factors to drive more intelligence within the infrastructure and across the enterprise aren't going away. Data volumes continue to grow exponentially, while staffing challenges are getting higher and higher. The more you can get automated and the more you
can use AIOps to not think about the mechanics of your organization's infrastructure, the better off you and your company will be.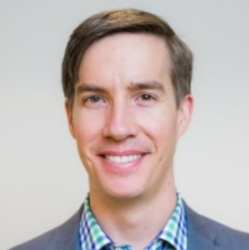 Latest posts by Erik Kaulberg
(see all)