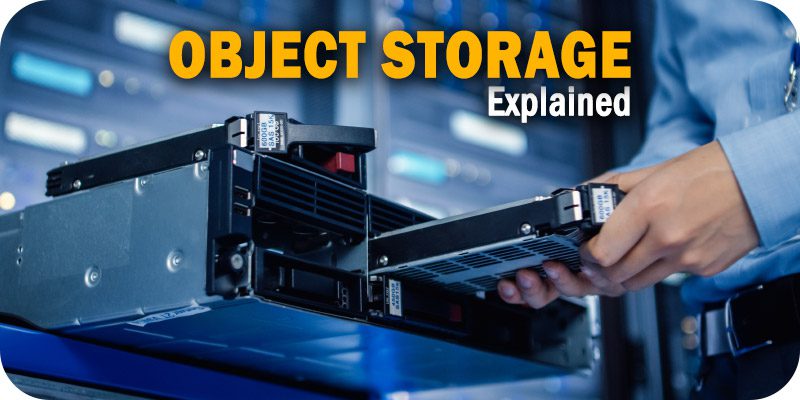 This is part of Solutions Review's Premium Content Series, a collection of contributed columns written by industry experts in maturing software categories. In this submission, Hitachi Vantara VP of Product Management, Storage, Dan McConnell offers his take on the past, present, and future of object storage in: object storage explained.
As enterprises continue to shift more data and workloads to the cloud, it's put a premium on finding enterprise data storage solutions that integrate the cloud with existing systems and data. Every minute a business's data sits idly, competitors are using their own data to win over your customers. More than ever, organizations need to unlock the business value of their stored data.
Visibility remains a challenge, however, as this recent survey found that 71 percent of IT leaders believe a single point of data management across hybrid environments is the most important factor guiding hybrid cloud storage strategies; that requires a tool that spans environments – whether it's the public cloud, on-prem or hybrid deployments – to equip managers with greater visibility to extract meaningful insights from a veritable sea of information.
Tall order? Not really. The revolutionary technology they were waiting for was invented decades ago. It's called object storage. Even though object storage is a traditional technology that goes back nearly 3 decades, the rapid increase in cloud deployments and the need for advanced analytics has made it more important than ever and a crucial part of the IT stack.
And with enterprises scrambling to contain rising expenses while they deal separately with new challenges complying with stricter data regulations, the cost and capability benefits offered by object storage further enhance its appeal as an access method.
Recently, IDC noted how the growth rates for data in the public cloud – helped by the increased deployment of object and file storage – have outstripped data growth rates in on-prem storage. However, trends like Cloud Repatriation influenced by cost, compliance, latency, and data gravity issues are leading to more private and hybrid cloud deployments across industries.
IDC also projects that 80 percent of that data will be unstructured file or object-based. This is where object storage has an advantage as it's best used in cases where there are large amounts of unstructured data – increasingly important nowadays given the rise of artificial intelligence, machine learning, and big data analytics.
Simply put, unstructured data refers to information that does not conform to a defined or organized data model or structure. That makes them difficult to search and analyze. Think about emails, photos, or audio files – there's a lot of information there but difficult to easily search and query. But with object storage enterprises have a way to use metadata that's added to the original file to form an object. They can then locate, classify, and programmatically address any unstructured data.
Object Storage Emerges
Object storage evolved out of the need for regulatory compliance storage in the mid-1990s when Congress enacted Sarbanes-Oxley, HIPPA, and other regulatory reforms in response to a series of corporate scandals involving falsified data. Companies now had a way to store data that was more scalable and also ensured that files were not alterable once they were written, an attribute that would be even more valuable with the rise of cyber-attacks like ransomware.
That was particularly valuable when it came to compliance considerations as object storage supplied a system of record that captured relevant metadata surrounding an object and could determine when a document was composed, the author, the sender as well as any other relevant information.
It also solved another challenge that traditional file servers couldn't solve. If a health provider wanted to research decades' worth of data without racking up exorbitant expenses to complete the project, object storage was able to provide those insights efficiently and inexpensively. If that provider wanted to know many patients over the age of 80 broke a bone in the winter months between 1990 and 2010, there would be no need to open each X-ray. The metadata alone would be enough to pull that information.
But more than anything else, the advent of cloud computing raised the profile of object storage thanks to its ability to scale and protect data.
S3 and the Mainstream
It's no stretch to say that object storage is the technology that enables cloud storage to be so scalable. It's low-cost, highly available, and very resilient.
The tipping point came when Amazon created and popularized the simple storage service (S3) protocol starting in 1996. Amazon had the heft to push object storage into the mainstream by making it widely available. That decision had the effect of allowing companies to design their applications around the S3 protocol without needing to invest time and energy into their own object storage deployments.
Now when they needed storage, application creators writing their applications to work with this S3 protocol didn't need to wait for their IT organization. They could instead access a few "free" terabytes online at Amazon. It's the essence of click and deploy.
And thanks to the development of that common interface to the underlying storage technology, object storage has been able to go mainstream, whether it was used for the cloud or on-premises.
The Road Ahead
Many people still aren't familiar with the expanded role object storage can play today. Some may know it plays a behind-the-scenes role with their hyperscalers, but they haven't made the mental connection between the capabilities of the object store and what that means to the larger business. But object storage's prevalence in the cloud is paving the way for advanced analytics and the sort of intensive computing that was previously thought to be a pipedream.
Indeed, the scalability of an object store is key when you are talking about data-heavy applications that involve huge amounts of information such as Machine Learning or Artificial Intelligence. Let's say you want to analyze a data set of MRI images across 50 countries with different markers for genomic sequencing. Or perhaps medical researchers want to study the demographics of people who broke bones over the last decade.
How can you figure out how to extract value from that? There aren't enough person-hours in humanity to have somebody sit down and sift through all of that information. In order to parse the immense volumes of data required in these scenarios, the scale and security of an object store becomes essential.
With object storage, we can categorize and understand every bit of data that gets sucked into an object store. That's transformative.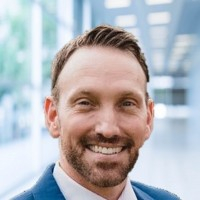 Latest posts by Dan McConnell
(see all)