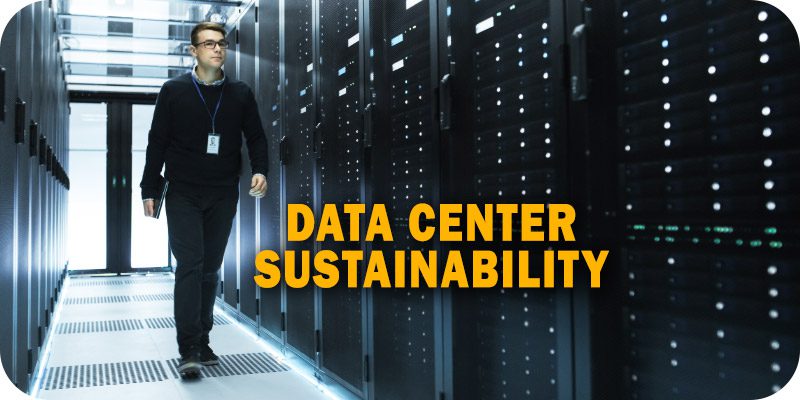 This is part of Solutions Review's Premium Content Series, a collection of contributed columns written by industry experts in maturing software categories. In this submission, Hitachi Energy Strategic Account Manager Dave Sterlace offers up some data center sustainability tips, tricks, and best practices to consider.
Sustainability is the defining challenge for the data center industry, but the path to net-zero emissions is long and has many branches. While there has been significant emphasis on climate change initiatives focused on reducing emissions from high-profile segments like transportation and electricity generation, more progress is needed. In particular, there is an opportunity to make the large data centers on which business, entertainment, and commerce rely more efficient and sustainable.
Data centers consume 1-2 percent of the world's electricity, and demand continues to explode. The rise of work from home and proliferation of video on demand, as well as the changes coming to 4IR/IoT and 5g have caused exponential growth in data consumption. All of the associated data needs to be stored and managed by data centers spread across the world. These data centers consume a massive amount of power and demand 24×7 availability.
We need to take proactive steps to reduce data center energy consumption and shift toward more sustainable options while continuing to meet the needs of businesses and consumers in a non-disruptive manner.
The Rise of Sustainable Strategies
It's true that many giant tech companies that operate data centers have aggressive sustainability goals – primarily focused on carbon reduction. Microsoft, for example, recently announced plans to go carbon negative by 2030 and has plans to eventually remove all the carbon the company has emitted since it was founded in 1975. Amazon Web Services (AWS) in their 2021 Sustainability Report noted that they are well on the path to achieving their goal of powering their operations with 100 percent renewable energy by 2025 and Google has also stated its intention to realize a carbon-free future.
In addition, governments in the Netherlands, Singapore, and Ireland, as well as some utility companies in the U.S. have temporarily halted data center construction due to power requirements and the potential strain they could place on grids.
Data centers have always been at the forefront of rapid innovation and the adoption of disruptive technology. There are many ideas and opinions about how carbon neutrality can best be achieved and what combination of solutions – battery storage, microgrids, alternative bio-fuels for diesel generators, on-site renewable generation (typically solar) – would be the right fit at any given time.
While data center owners, operators, and their contractors are developing their strategies for making the transition to green energy, they also need to build their expertise in the area of effective energy management.
Here are three ways that the industry can improve reliability, increase efficiency, and drive sustainable practices.
Invest in Data Center Thermal Management Technologies
Data center thermal management has quickly emerged as one of the industry's biggest sustainability pushes. As equipment grows more sophisticated, the amount of rack power and heat generated by the hardware increases, resulting in a greater need for cooling – a process that can require significant amounts of energy. Utilizing equipment that is capable of operating at higher temperatures is one approach to reducing cooling requirements. In addition, the rise of high-performance compute, including both artificial intelligence (AI) and machine learning (ML) has driven rack density higher which makes heat reuse technology such as liquid cooling systems feasible.
Consider More Efficient Power Systems
One way data centers can potentially lower their energy consumption is through the use of more efficient uninterruptible power supplies (UPSs). Another technology that has the potential to provide further efficiencies is direct current (DC) power distribution systems, although this approach is new and has not seen widespread adoption. The idea is that by avoiding the need to convert power from DC to AC, which requires dedicated equipment, this approach could improve overall efficiency and allow more space for server racks and cooling systems. With fewer AC to DC the amount of loss and heat generated can be minimized. However, to increase the adoption of DC systems widely available, the industry must overcome some critical challenges, including a lack of international safety standards, accepted voltage levels, commercially available equipment, and experience among data center operators.
Build Sustainability into the Design and Construction Process
Converting to renewable energy by itself cannot ensure data center sustainability. Data center construction should also be a consideration when taking steps to reduce energy consumption. Carbon generated by the creation of the concrete and steel that go into building a new data center can be as detrimental to the environment as the power and heat that are directly generated from powering servers and networking components. Architects, engineers, and contractors need to take proactive steps during the early design stages to switch out structural materials with sustainably made resources. Siting is an important consideration as well – developing a high-energy data center such as a cryptocurrency mine in an area with an abundance of solar, wind or hydropower resources could help ensure that sustainability goals can be met.
Use Digital Tools Available to Optimize Operations
The advent of the smart grid and distributed generation requires the grid to be more autonomous and has given rise to peer-to-peer networks to facilitate energy flow and mitigate disruption. Digital tools are available to support protection and control requirements, such as digital substations for larger data centers, utility, and industrial use. Furthermore, digital asset management platforms can enable data center operators to understand the relative health of their critical power components and move beyond scheduled maintenance or break/fix schemes to more proactive and predictive approaches to maintenance.
Paving a Path Forward
As energy consumption continues to grow exponentially, data center operators are obliged to revamp current operations and adopt future practices to minimize energy consumption and efficiency. They can also improve their sustainability profile by contributing to the development of renewable energy generation to power their operations. It's important that we view data centers as critical participants in the grid and a growing consumer of our limited energy supply – data center growth needs to figure heavily in planning and modeling done by utilities and policymakers alike. Investing in strategies to improve efficiency, supporting the development of renewable energy sources, and collaborating with utilities to plan for future demand will help move the needle when it comes to meeting aggressive carbon-reduction goals.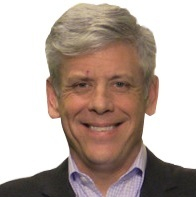 Latest posts by Dave Sterlace
(see all)