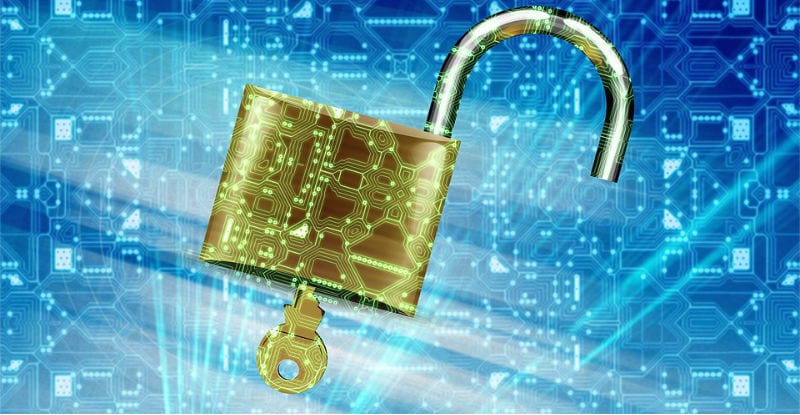 Is it time to refine your enterprise endpoint security strategy? After all, you shouldn't consider anything in cybersecurity "set-it-and-forget-it." Instead, you need an endpoint security solution that matches both modern capabilities and cybersecurity needs. Moreover, you need an enterprise endpoint security strategy which fits with the changing threat landscape. 
Of all the cybersecurity branches, enterprises tend to let their endpoint security stagnate the most. In some ways, this choice seems understandable. Many legacy antivirus solutions have functioned in the same manner for years if not decades; therefore, IT decision-makers feel comfortable with legacy interfaces and integrations. 
However, legacy antivirus solutions cannot offer the capabilities necessary for a comprehensive enterprise endpoint security strategy. In fact, these solutions can't defend against modern threats like fileless malware or even the latest permutations of ransomware. Additionally, according to a recent study by Absolute, 70 percent of all breaches originate at the endpoint. It's time for an update for your IT environment and your strategy.    
Three Ways to Refine Your Enterprise Endpoint Security Strategy
1. Don't Overspend and Don't Overcomplicate
Enterprise cybersecurity spending continues to increase; by 2020, the projected global spending on security should increase to $128 billion globally. However, blind security spending doesn't necessarily translate into better cybersecurity. In fact, too much blind spending can actually reduce the effectiveness of your enterprise endpoint security strategy. 
Indeed, the more complex and layered the endpoint protection the more dangers it poses to your enterprise endpoint security strategy. Business endpoints can have several endpoint security tools deployed at once, causing serious integration issues. More layers can actually slow work processes and create more vulnerabilities for hackers to exploit.  
Instead, you need to streamline your endpoint security solution selection. First, you need to identify your individual enterprise use case: industry, size, IT environment, etc. Only by selecting a solution which meets your needs both in the long terms can you protect your enterprise adequately; the threats your use case faces fundamentally differs from other use cases. Additionally, your enterprise endpoint security strategy must prove capable of scaling with your business, as should your selected solution.
By doing so, you can reduce the number of endpoint security tools you deploy and thus prevent integration issues. Also, you simultaneously reduce the overall cybersecurity costs by simply selecting a singular solution to handle all of your endpoint security issues.    
2. Keep Watch For Potential Gaps
One of the challenges for any enterprise endpoint security strategy involves making sure your solution extends to all endpoints. According to Absolute, 28 percent of all endpoints remain unprotected at any given time. Of this percentage, 7 percent of endpoints lack any sort of protection of any sort; the other 21 percent suffer from outdated antivirus on their operating systems. 
Therefore, you need to prioritize visibility on your endpoints. Of course, this involves deploying a next-generation endpoint security solution with the capabilities of finding all endpoints. However, it also means being judicious in which endpoints you allow to connect to your IT environment. Even in bring-your-own-devices (BYOD) cultures, you can regulate which devices your employees bring to bear. 
Other potential gaps include the Internet of Things, which prove perilous to network visibility. Your enterprise endpoint security strategy needs to accommodate this as well.  
3. Know What To Prioritize
Trying to stumble into your cybersecurity strategy, endpoint security in particular, can make for a very weak strategy. Ultimately, you need to prioritize the capabilities and tools for your business' cybersecurity. 
Here are a few suggestions for your enterprise's endpoint protection platform: 
Endpoint Prevention Capabilities
Of course, any good endpoint security solution requires strong preventative capabilities. The most common and well known includes antivirus. However, antivirus software alone can't fortify your endpoints by itself, even though it can help prevent ransomware. You also need automatic detection and remediation, which can help mitigate zero-day threats as well as known threats. 
Also, you need to deploy mature machine learning, exploit mitigation, and behavioral detection and response as part of your cybersecurity. Of those, behavioral detection proves vital to ensuring the authenticity of activities and users in an identity management context. With this, you can make sure devices only access databases according to their behavioral baselines. 
Endpoint Detection and Response (EDR)
More than antivirus, your enterprise needs EDR. Yes, EDR matters more than antivirus software. This may seem like a shock to some decision-makers, but even Gartner acknowledges the importance of EDR. 
EDR functions in a similar way to SIEM—it conducts threat detection through application and data activities. Additionally, it also identifies potential security events and alerts your IT team for investigation. Of course, this assumes that a data breach or at least a penetrative threat already occurred. Unfortunately, this is the attitude your enterprise must take. Preventative measures can't deflect 100 percent of all attacks. Eventually, a hacker can break through your perimeter or into your endpoint. EDR can help facilitate your threat detection as prevention takes less precedence in cybersecurity.  
Patch Management
Finally, endpoint security does not just exist in a static vacuum. Each endpoint has its own firmware which has its own threat intelligence and protection. Part of your enterprise endpoint security strategy must involve keeping this firmware up-to-date and patched in cases of vulnerabilities. For some devices, this can prove more challenging, especially with the IoT. Often, the designers and producers of the devices fail to communicate the patches or to facilitate the actual updates. 
Your enterprise, therefore, needs to deploy patch management, which helps to identify needed patches and deploy them automatically. Here, "automatically" is the watchword, as it removes some of the burdens on their overtaxed schedules. Also, automatic patches can occur at any time, which allows it to bypass interfering with workflows and other processes. 
Incident Response
Perhaps one of the best parts of any solid enterprise endpoint security strategy must come from within your business. While a next-generation solution can certainly help with incident response, you need an incident response plan for your employees. Moreover, you need to practice that plan, identify potential weaknesses, and ensure employees know when to invoke it. The difference in communication and threat mitigation can add a new layer to your endpoint protection.    
Start Refining Your Enterprise Endpoint Security Strategy Today! 
You can begin with our 2019 Endpoint Security Buyer's Guide. We provide critical information on the top solution providers and their key capabilities.

Latest posts by Ben Canner
(see all)