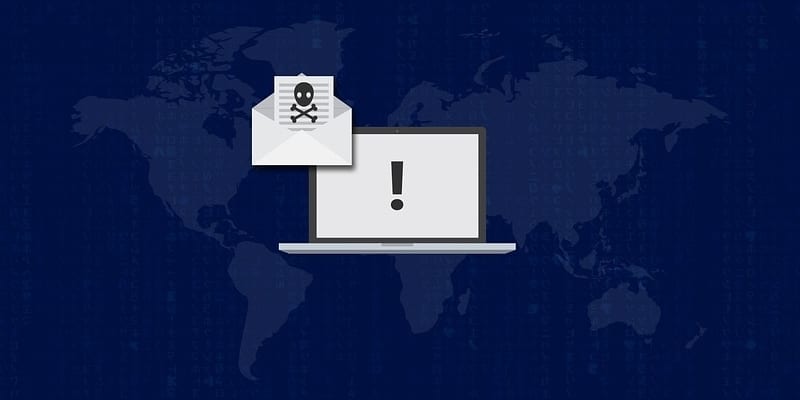 What are 4 ways to stop ransomware, before it starts and after? How can you work to make your IT environment hostile to external threats like ransomware?
Ransomware should worry you. In fact, it should keep you up at night, at least a little (although you should try to get at least 8 hours of sleep, if possible). Ransomware can cause significant damage to your bottom line by forcing you to pay an absurd amount to hackers. Additionally, ransomware often pairs with data theft for another financial blow. Moreover, it can also damage your reputation. It's hard to maintain a dignified front and strong brand image after hackers wipe the floor with you in public. 
Ransomware can and does target every business of every size. But is there a way to prevent it? Can you stop ransomware? 
The answer is complicated. On the one hand, having a strong endpoint security solution with EDR capabilities can deter and deflect a solid percentage of attacks; most hackers don't bother targeting enterprises with decent cybersecurity since those aren't reliable targets. But no form of cybersecurity can 100 percent deflect attacks. We'll discuss more below. 
4 Ways to Stop Ransomware (Before It Starts and After)
1. Prevent Phishing
Yes, it turns out phishing and ransomware attacks often go hand in hand. Phishing attacks open a pathway for hackers straight into your network. All they need is an employee to fall for whatever ploy the hacker's created, and then they may have free reign. It remains one of the most versatile, successful, and dangerous ways hackers could infiltrate your IT environment.   
To deflect phishing, you need strong endpoint security with the right capabilities, including firewalls, antivirus, and email security; the latter in particular can prevent phishing emails from ever reaching your employees. However, you also need to educate your employees about what to look for when looking for phishing emails. After all, email security can't catch every malicious email, and it only takes one employee not paying attention and clicking a weird link to cause a problem. To stop ransomware, teach your employees to be part of your digital perimeter, rather than a liability. 
2. Patch Patch Patch
Hackers continually look for vulnerabilities to exploit in every IT environment. Simultaneously, every vulnerability can and will become a vector for ransomware unless you close them. To help manage your vulnerabilities, you need to patch them constantly. This means you should never delay any developer-released patches for software, firmware, or hardware; almost every patch contains critical security information to help it better repel hackers.
3. Close the Known Vulnerabilities
This is different from patching. Patching implies an unknown vulnerability that you learn about via an update or via threat hunting. In this case, we need to discuss the most prominent attack vectors, the ones that many enterprises are aware of but fail to actually close. These can include single-factor authentication portals (which hackers can brute-force) and vulnerable Wi-Fi connections (which hackers can intercept). To help stop ransomware, you need to pair your endpoint security with other cybersecurity solutions that integrate with it, including identity management and VPNs. 
4. Plan Out Your Incident Response
To stop ransomware, you must also prepare for the worst. If a hacker does break through, are you prepared? Are your employees? Your IT security team? 
Having an incident response plan can help ensure everyone is on the same page when it comes to cyber-attacks. Moreover, having an incident response plan is not enough; if it gathers dust on the shelf it's no help to anyone. You need to have a practiced and optimized solution that everyone can basically follow even if a threat occurs at a sudden time (which obviously they will). 
Also, you need backup and disaster recovery to bounce back from ransomware. That should go without saying. 
For more ways to stop ransomware, check out the Endpoint Security Buyer's Guide and the Endpoint Detection and Response Guide.

Latest posts by Ben Canner
(see all)