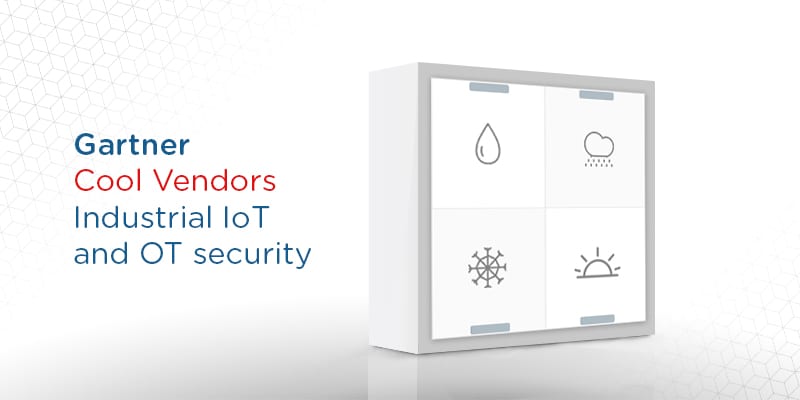 We here at Solutions Review wanted to take a look back at another Gartner Cool Vendor Report, this time the Gartner "Cool Vendors in Industrial IoT and OT Security, 2018" which was released in late April.
According to Gartner, these vendors "bring notable approaches to protecting converging IT/OT for critical infrastructure ecosystems. Security and risk management leaders should consider these offerings as leading indicators of emerging priorities in industrial IoT."
We've written previously about the importance of IoT (internet of things) security in an enterprise office environment and in endpoint security, as office devices are often designed for convenience and efficiency rather than security. Many such devices have no cybersecurity capabilities, and those that do are often extremely difficult to update.
These issues are exacerbated in industrial IoT (IIoT), where a disruption can not only create a backdoor into your network—it can disrupt your production and business processes, costing your enterprise untold sums. Cybersecurity is as much a concern for manufacturers and producers as it is for service-providers and financial institutions. The shape of their endpoint security perimeter may look different but the principles are truly the same.         
The 5 Gartner Cool Vendors in Industrial IoT and OT Security, 2018 are:
Dragos uses an intelligence-driven approach to detect threats and provide clients with actionable insights. Its platform is capable of industrial IoT asset discovery and investigation as well as threat hunting and incident response services.
Sentryo offers the ICS CyberVision, a two-tier monitoring platform composed of sensors, central data visualization, and analytics software. The aim is to allow OT monitoring with asset tracking, control system integrity, and cybersecurity.
SIGA designs their solutions to improve asset cybersecurity for industrial, commercial, and critical infrastructure operators via raw electrical signal monitoring for visibility into physical processes. They also offer predictive maintenance and cybersecurity functionalities.   
Veracity Industrial Networks provides an on-premises, centralized configuration, control, and monitoring solution that manages all connected devices and their communications. Its solution seeks to reduce enterprises' attack surface and create deny-by-default networks.   
Xage Security is a blockchain-protected security platform for industrial IoT. It seeks to create a security fabric that holds security and private application data and can operate independently of central services; it also implements device credential rotation.      
You can download the full Gartner Cool Vendors in Industrial IoT and OT Security, 2018 report here.    

Latest posts by Ben Canner
(see all)