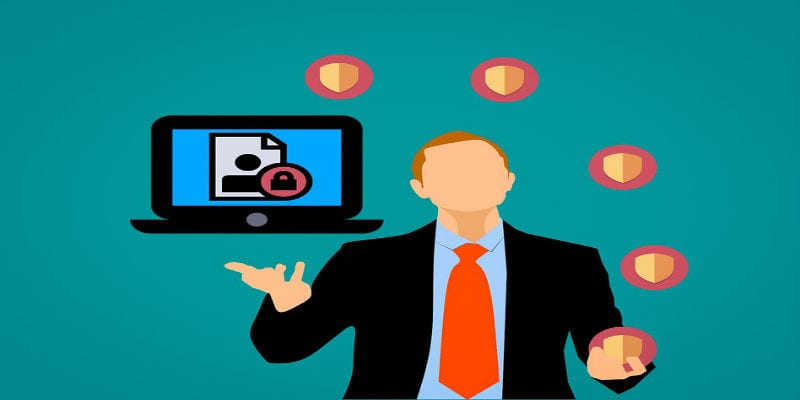 Here you are! You know the questions to ask your enterprise's potential endpoint security solution providers. Great! You've gotten your upper management, board members, and CFO to listen to your argument for why your enterprise needs an endpoint security solution. Excellent! They've even given you an adequate budget to select a solution. Wonderful! You should be all set. Right?
Well, almost. You still have one question you need to answer: do you know what what you should be looking for in an endpoint security solution? What are the key capabilities an endpoint security solution needs to offer your enterprise to be the right choice?
Don't worry, we've got you covered. Here's an excerpt from our 2018 Endpoint Security Buyer's Guide, which details the 6 Key Capabilities to Consider Before Selecting An Endpoint Security Solution. We've even expanded some of the entries in italic text so you can consider your security options more holistically.
An enterprise-level endpoint security solution must have:  
Personal Firewall
A network security system that serves as a traffic regulator, monitoring incoming and outgoing data from your trusted networks and outside, unknown ones. The only traffic allowed onto the network is what is permitted by the firewall—all other traffic is automatically denied.
A critical component of a good enterprise firewall is one that is updated regularly and comprehensively. A firewall that is left to stagnate leaves your enterprise network open to unwanted and potentially malicious traffic. Furthermore, you must ensure that your enterprise is prepared to deploy those updates without delays. Updates are a two way street, and you need to be ready to do your part to keep your enterprise safe.
Anti-Malware
Software designed to prevent, detect, and remediate malicious programs such as Trojans or spyware either on individual systems or across a network. This could either be firmware or operate via cloud.
Malware is a constantly evolving specter, and a good anti-malware scanning tool should be evolving to combat new species of threats. Check to see if your potential endpoint security solution provider is prepared to offer signatureless detection tools or methods of detecting fileless malware.
Port and Device Control
Regulates access to external data storage devices and network resources connected to computers to help limit or prevent data loss or leakage.
Application Control and Sandboxing
Two variations on a similar theme. Application control blocks or restricts unauthorized applications from operating in ways that put data at risk, ensuring privacy and security of the data used by and transferred between apps. Sandboxing serves as a limiter on applications, only granting each app limited permissions in how they operate and what files they are permitted to access. This reduces the damage a malicious or poorly optimized application can inflict on your network.
Endpoint Data Loss Prevention
Data Loss Prevention (DLP) refers to strategies to prevent users from transmitting corporate data outside the corporate network. The programs follow business rules so that users cannot share data, preventing insider threats. Endpoint DLP runs on internal workstations or servers.
Endpoint Detection and Response (EDR) Technology
This actually refers to a suite of tools designed to detect, investigate, and nullify suspicious activities and issues on hosts and endpoints. It is designed to supplement traditional signature-based antivirus solutions to diversify the comprehensiveness of protection.
EDR emphasizes early detection and minimizing infection dwell time, and it should be considered a vital but not singular aspect of an endpoint security solution. It's an elite component, but one that can be overwhelming to manage for overburdened IT teams.
If you would like to learn more about selecting an endpoint security solution, you should download the free Solution Review 2018 Endpoint Security Buyer's Guide available here.

Latest posts by Ben Canner
(see all)