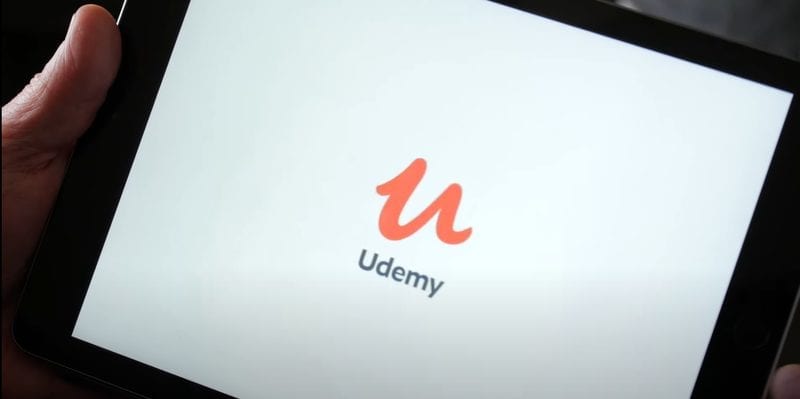 The editors at Solutions Review have compiled this list of the best endpoint security courses on Udemy to consider if you're looking to grow your skills.
With this in mind, we've compiled this list of the best endpoint security courses on Udemy if you're looking to grow your cybersecurity skills for work or play. Udemy is one of the top online education platforms in the world with more than 130,000 courses, expert instruction, and lifetime access that allows you to learn on your own schedule. As you can see below, we included the best endpoint security courses on Udemy across a range of proficiency levels. Click GO TO TRAINING to learn more and register. 
7 Best Endpoint Security Courses on Udemy to Consider for 2021
Note: We included courses with a rating of 4 Stars or better, derived from at least 100 student reviews.  
The Beginners 2021 Cyber Security Awareness Training Course
Description: This course has 40 brand new '1:M Cyber Security' training videos, covering over 29 cybersecurity subjects…You will start by seeing numerous VISUAL examples of targeted phishing emails, and be taught in detail how to recognize the major red flags, so that you can READILY detect these emails in the future. Next, we will cover some common ways that business and corporations are hacked and defrauded, via things such as malicious Macros, BEC Fraud scams, Ransomware attacks, and more. We will also cover social engineering attacks that use your mobile phone to trick you into paying money or giving your secrets away. You will also be presented with many different social engineering attacks on the Internet, so you can see how easily people can be preyed upon using their sneaky methods. You will be shown how search engines such as Google are exploited for evil purposes. You will be taught what Banking Trojans are, a common type of cyber-attack that effectively depletes your bank accounts of funds. Furthermore, you will learn about Fake Antivirus, a very effective and successful method of socially engineering people into handing over your credit card details. You will understand why Apple devices can be secure most of the time, but can sometimes be JUST as insecure as other computers, as well as some general things you can do to protect yourself whilst using a Mac computer. You will become well versed in the general differences in security between iPhones and Androids, some of their main security features, how to avoid downloading malicious apps, and much more.
Introduction to Cyber Security and Awareness Course
Description: The complete science-based Introduction to Cyber Security and Awareness Course will meet the needs of individual and corporate users as well as IT workers. The course is complete because the course contents cover the entire spectrum of introductory-level cybersecurity. The course will teach you data theft, phishing, brute force attack, DoS and DDoS attacks, password hacking, encryption, authentication, password security, malware, antivirus, cybersecurity methods to protect personal and corporate data, and much more! The course is science-based because the instructor blends his superior practical experience with his powerful academic background. Several sophisticated concepts, such as password hacking, encryption, data theft techniques, authentication, phishing, and much more are covered with scientific facts. Thanks to the instructor's experience in teaching, the course contents are delivered simply but effectively. The broad spectrum of the course lures individual and corporate users as well as IT workers. The course content has been developed after 5-years of training in public and private corporations and lecturing in universities. The students' and workers' feedback has helped shape this versatile course that fits the needs of a broad audience.
The Complete Cyber Security Course: End Point Protection!
Description: Learn a practical skill-set in securing laptops, desktops, and mobile devices from all types of threats, including, advanced hackers, trackers, exploit kits, thieves, and much more. On this course we cover end-point-protection, which is an extremely important and hot topic in cybersecurity right now! Become a cybersecurity specialist – Go from a beginner to advanced in this easy to follow expert course. Covering all the major platforms Windows, MacOS, Linux, iOS, and Android. Master the selection and implementation of solid disk encryption technology to protect devices from disk decryption attacks. Understand the current and next-generation anti-virus solutions, how they work, how to select the best products, and how to implement them successfully. Covering traditional end-point-protection technologies through to next generation and future technology; application control, execution prevention, machine learning, and Artificial Intelligence. Learn how we can detect and monitor for threats such as malware and hackers through the use of security through deception and detection technologies.
Cyber Security: Endpoint Defense
Description: Computer and network security is very important and relevant in today's business world. Many system administrators and information technology professionals do not have formal training in computer security and may lack the budget to hire security professionals. They need an affordable solution to help them secure their data and improve their security posture. This video course will enable you to close the gap and be well acquainted with basic security fundamentals to improve their security. You will learn how to secure infrastructure, such as wireless access points, firewalls, and servers. Moving ahead, learn to secure applications and data by vulnerability scanning and patching, encryption, data loss prevention, and backups. Finally, you will learn how to protect users from malware, phishing, and social engineering attacks, and disaster recovery. By the end of the course, you will be a cyber security specialist capable of preventing data breaches and data loss, as these measures could save a company thousands of dollars. These topics are relevant to today's Information Technology environment and protection is vital to business success.
Blue Team Boot Camp: Defending Against Hackers
Description: Are you interested in becoming a cybersecurity professional? Unfortunately, the market is saturated with courses and text that pertain to becoming a penetration tester, red teamer, and ethical hacker. That concept motivated me to create a comprehensive course that is geared towards the exact opposite. Defensive cybersecurity is just as in-demand as the offensive counterpart and provides the same type of rewarding career. Unlike the red team, defensive cybersecurity has many more sub-fields that allow you to explore different aspects of this career path. In this comprehensive condensed course, you will learn all of the information security principles alongside new technologies that professionals are using to stop hackers from breaching their network.
Data Loss Prevention (DLP) in the Enterprise!
Description: Welcome to the Data Loss Prevention (DLP) in the Enterprise Course! The course comprehensively covers the main concepts in Data Loss Prevention and explains the factors required for modern organizations to successfully implement a Data Loss Prevention Program.
Topics Covered:
Data Loss Incidents

Types of Sensitive Data

Data Formats and Transfer Channels

Sensitive Data Detection Methods

DLP Deployment Types

DLP Solution Types

Data Loss is a Business Risk

DLP is primarily a Process

Data Security Policy

DLP Selection Process

DLP Organization Structure (People Structure)

DLP High Level Processes
Ethical Hacking and Network Security from Scratch 2021
Description: I won't teach you how to run an exploit on a vulnerable application that will be patched in a few days and will not work anymore. Instead, I'll teach you the network security principles that will last for years to come using a practical approach but without neglecting the theory which is the base of a deep understanding.
Thanks for checking out our picks for the Best Endpoint Security Courses on Udemy to Consider for 2021! To learn more about the market, download our Endpoint Security Buyer's Guide. 
Solutions Review participates in affiliate programs. We may make a small commission from products  purchased through this resource.

Latest posts by Ben Canner
(see all)