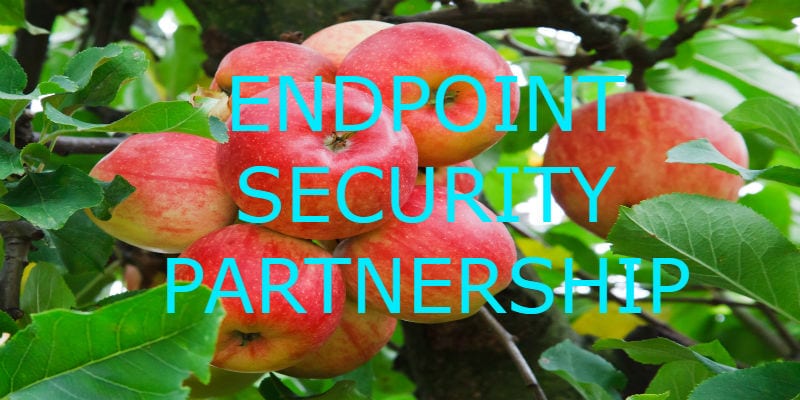 Technology giant Apple, endpoint security solutions provider Cisco, risk and resilience solutions prover Aon, and digital insurance company Allianz yesterday announced a four-way partnership for a new cyber risk management solution. The solution, dubbed Cyber Security and Insurance, is specifically designed to help enterprises secure and insure themselves against ransomware, advanced malware, and other cybersecurity threats facing enterprises today.
The partnership allows each company to bring their distinct business focuses and strengths to the security solution; Apple and Cisco provide their respective security software and knowledge, Aon offers cyber resilience evaluation services, and Allianz brings cyber insurance coverage.  
According to a press release from Apple, the partnership will allow enterprises to evaluate their cybersecurity posture, strengthen their endpoint security against malicious activity, and insure their enterprise against the fallout of an attack should an endpoint be compromised. The partnership currently appears to be more of an integrated confederation than a singular endpoint security solution.
Bill Scaldaferri, President and CEO of Allianz Global Corporate & Specialty North America, said in a statement: "Proactive analysis coupled with the latest technology creates an ideal defense against today's ever-changing ransomware and malware attacks. This strategic alliance with Aon, Apple and Cisco allows us to provide a unique solution to companies using this integrated platform to manage risk and ultimately strengthen their battle against high-profile threats."
Apple is not the only technology powerhouse stepping into the cybersecurity game. Google's parent company Alphabet announced its new cybersecurity solution Chronicle just a few weeks prior. It is not clear whether either solution will fall victim to the maxim of Avivah Litan, vice president at research company Gartner: "being the heavy hitter and even having small teams spun out of that doesn't translate to instant success." Unlike Chronicle, however, the new endpoint security solution is currently available to the public.

Latest posts by Ben Canner
(see all)