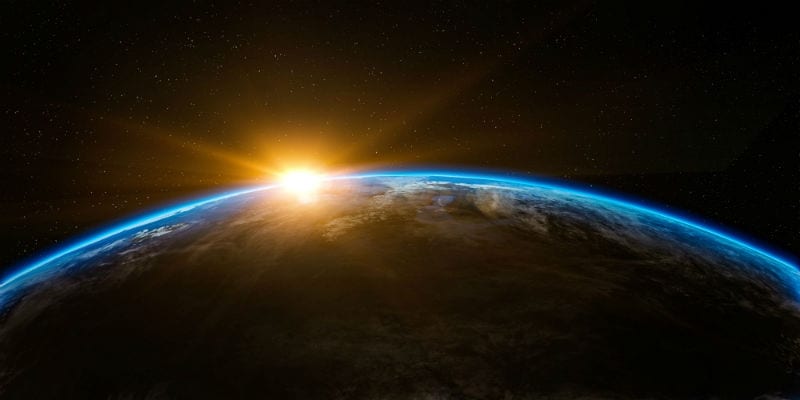 Eventually, the coronavirus outbreak crisis, which continues to engulf the United States and the globe, will end. Eventually, everyday life, with its social closeness and activities, will resume. The employees who, by and large, now work from home will return to their desks.
We can't predict how the coronavirus may force your business to evolve. Perhaps you might embrace more generous work-from-home policies. In fact, some organizations may choose to maintain their current work-from-home direction, seeing a productivity boost. Others may find their employees clamoring for their old designated workspaces. Finally, some industries may permanently change in the wake of the economic demands created by the virus. 
Regardless, you need to consider your business' endpoint security after the coronavirus comes to an end. You can't pretend the future won't look radically different from before the coronavirus. Instead, it is time to embrace change and make sure you make cybersecurity a key priority in the coming months. 
Here's what you need to weigh. 
Endpoint Security Advice for After the Coronavirus
A New Flood of Devices, Both Corporate and Personal
While bring-your-own-devices (BYOD) cultures continue to sweep businesses of all sizes, they aren't quite ubiquitous yet. After all, employees bringing in their own devices can increase productivity and comfort, but also carries security issues. If employees use the same devices at work and at home, they risk those devices with their behavior at home. 
For example, if in their off-hours an employee uses the same device to visit a malware loaded website and then log into their work portal, that could put your whole business at risk. Moreover, allowing employees to work remotely with their own devices risks interception, especially though public Wi-Fi connections. Many employers may consider trying to wrangle all of these devices under a unified endpoint security platform too much to handle. 
However, endpoint security after the coronavirus may have no choice but to confront the reality of BYOD cultures. Either your workers bring their work devices home with them, or use their personal devices for work purposes; neither offers much comfort to IT security teams. Moreover, workers may become used to the routine and expect to use their work devices at home and vice versa.  
Therefore, your business needs to embrace expanded endpoint security visibility through mobile security and endpoint management capabilities. Critically, your enterprise must have the tools to extend its digital perimeter protections to all devices connecting to your network. Some solutions enable your users to opt into your endpoint security capabilities or to download an application enacting it. Other solutions integrate with identity management to enforce the digital perimeter and prevent outside threats from making lateral moves in the network. 
Regardless, you need to take advantage of all the tools in your endpoint security arsenal after the coronavirus ends. 
Data Loss Prevention Takes On New Significance
Another major component of endpoint security is Data Loss Prevention (DLP). This capability might represent the most important capability after the coronavirus ends. Data Loss Prevention monitors the data traffic moving into and out of your network. If it detects sensitive data trying to leave the network, say via email, it blocks the communication. Additionally, DLP can prevent employees or unauthorized users from uploading it to public databases. 
The latter proves especially important when so many data breaches begin with misconfigured or public cloud databases. 
However, DLP also matters when your network scales unexpectedly, as seen during the coronavirus outbreak. Now data is moving from secured network to unsecured network and back through the course of the work-from-home workflows. DLP capabilities ensure that only authorized users can see and use sensitive data, and helps encrypt data in transit. 
Also, DLP works with virtual private networks (VPNs). VPNs help ensure that all employees benefit from encrypted data traffic even over public Wi-Fi.  
Antivirus Which Can Handle New Evolutions
Endpoint security, especially next-generation endpoint security, can't focus on antivirus capabilities. Instead, endpoint security needs to focus on DLP, port control, application control, and other capabilities for a more sophisticated IT environment. 
However, you still need antivirus capabilities in your endpoint security, especially after the coronavirus ends. Hackers do not rest on their laurels; they constantly innovate their tactics and their attacks. In the wake of the mass work-from-home demand, their malware will absolutely take advantage of this new environment. Therefore, you need antivirus detection and mitigation capabilities that can recognize these new threats. 
Additionally, your antivirus should absolutely protect against more evasive threats like fileless malware. 
How to Learn More
For more on the endpoint security solutions for after the coronavirus, check out our free Buyer's Guide. We cover the top providers and their key capabilities.

Latest posts by Ben Canner
(see all)