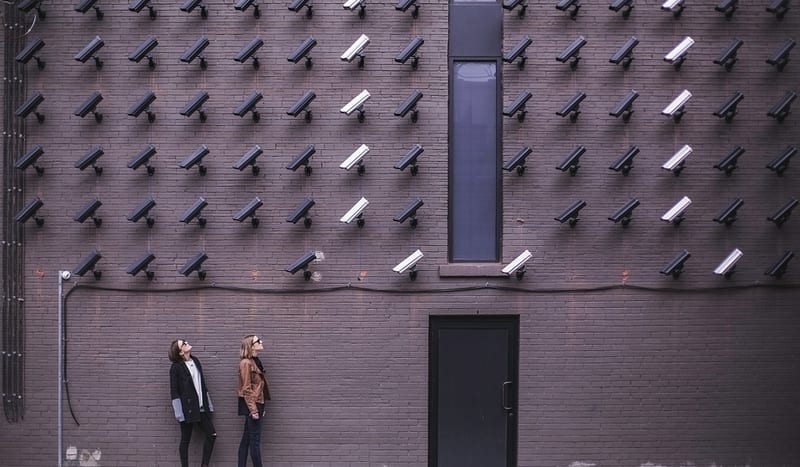 How should your enterprise focus its data breach preparation efforts? What data breach preparation best practices should your business follow?
Sadly, no breach prevention strategy or technology proves 100% effective against constantly evolving digital attacks. However, the stronger your data breach prevention efforts, the more likely your business network deflects future cyber attacks. Moreover, the stronger your endpoint security prevention choices, the fewer hackers target your enterprise.
Here are some data breach prevention strategies you can start implementing today!
Before the Data Breach, Know The Threats
Is your enterprise's vertical most at risk of suffering a ransomware attack? Or would external threat actors prefer to inflict a cryptojacking malware attack on your network? Is your database configuration vulnerable to a data destruction attack? How probable is a phishing attack?
The answers to these questions, and to similar questions about possible digital threats, should guide your data breach prevention efforts. If you don't know what to expect, you can't know what to prioritize in your endpoint security strategies.
Therefore, you should obtain the latest threat intelligence through open source and vendor feeds to determine which attack vectors require your foremost attention.
Have a Full Cybersecurity Staff
Data breach preparation begins with your IT security team—the base of endpoint security information and best practices execution in your enterprise. Thus, you should not only have an IT security team but have a full one.
However, according to (ISC)2, 59% of enterprises feel their inadequate cybersecurity staffing puts their network at risk. Nearly two-thirds feel they lack the right IT security staff for their needs.
You need to make a concerted effort to attract and retain InfoSec professionals for your business' security operations. This can manifest as above-market incentives and as a good work-life balance philosophy to prevent burnout in the long-term.
Have a Strong Incident Response Plan
Nothing embodies the spirit of data breach preparation so much as a clear incident response plan. An incident response plan can help employees communicate with your IT security team when they suspect a breach, and how to conduct themselves during a suspected or confirmed breach.
Additionally, an incident response plan helps your IT security team communicate with other vital departments such as legal and public relations.
To implement a successful incident response plan, you need to spend time with your employees practicing it and evaluating any problematic channels of communication discovered through those practices.
Data breach preparation requires actual preparation for the worst case scenario.
Build Employee Skills
The majority of endpoint security issues begin with employee negligence. You need endpoint security buy-in, adoption, and behavioral facilitation to supplement your solution's capabilities. In addition, you need it on an enterprise-wide scale.
Cybersecurity education, conducted on a continual basis and with engaging content, can help promote best practices in employee behaviors and can set up future behavioral reward programs.
Improve Your Endpoint Visibility
This includes IoT, cloud, and mobile device visibility. The digital perimeter continues to become more porous as new technologies become part of everyday digital interactions and transactions.
As a result, hackers have many more attack vectors at their disposal than ever before. Furthermore, hackers have far more choices to conceal their attacks dwell for long-term damage. Your endpoint security solution must provide visibility into all potential entryways into your network (especially concerning the IoT).
Assess, Assess, Assess
Never take your cybersecurity, endpoint security, cloud configurations, or data breach preparation efforts for granted. Always evaluate your cybersecurity postures and policies to ensure they follow modern best practices and fulfill their respective goals.
At the same time, this best practice could also be named "Update, Update, Update." Endpoint security, in particular, must undergo constant updates to keep up with evolving malware and non-malware attacks and to correct any potential security holes.
At the same time when updating, you should do with an eye on preventing compatibility and integration issues which can arise during the update process. Also, ensure that patch update communications and notifications go to the proper IT team members.
Backup Your Data!
Between firewalls, port controls, and EDR, the conversation surrounding endpoint security focuses on threat prevention and (more and more) threat detection. However, you should also backup your most important databases and digital assets as part of your data breach preparation efforts. Keeping the data offsite ensures hackers can't do to it what happened to VFEmail—all U.S. data destroyed and their future looking grim.
Ensure You Have The Right Endpoint Security Capabilities
These include a strong firewall, port control, next-generation anti-virus, and EDR. Part of any data breach preparation effort must include determining whether your enterprise has a next-generation solution which fortifies and protects your business.
Data breaches should terrify you—the damage they can wreak can destroy your business. But you aren't alone in defending yourself. With the right partners by your side, hackers will think twice before attacking you.

Latest posts by Ben Canner
(see all)