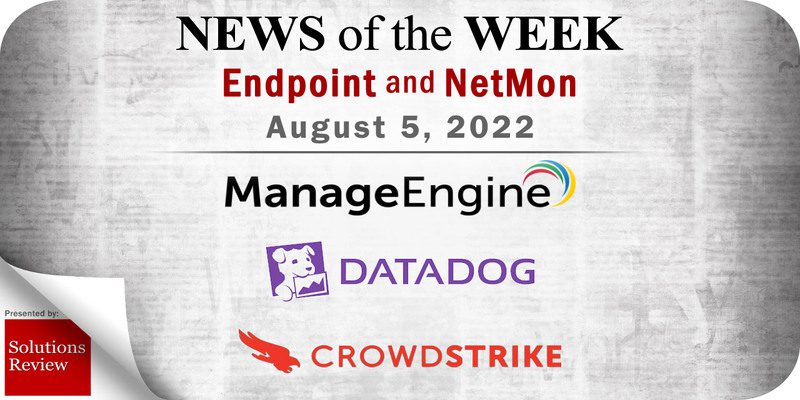 The editors at Solutions Review have curated this list of the most noteworthy endpoint security and network monitoring news items for the week of August 5. This curated list features endpoint security and network monitoring vendors such as ManageEngine, Datadog, CrowdStrike, and more.
Keeping tabs on all the most relevant endpoint security and network monitoring news can be a time-consuming task. As a result, our editorial team aims to provide a summary of the top headlines from the last month in this space. Solutions Review editors will curate vendor product news, mergers and acquisitions, venture capital funding, talent acquisition, and other noteworthy endpoint security and network monitoring news items.
Endpoint Security and Network Monitoring News for the Week of August 5
---
Canonic Security Launches AppTotal API to Streamline App-Vetting for Security Teams
Canonic Security, a cybersecurity startup providing a platform controlling third-party applications and integrations, announced the launch of the AppTotal API. Connected to AppTotal, the new API layer enables security teams to automate and integrate Canonic App Access & Vulnerability Intelligence within their workflows as well as existing app vetting and governance processes.
ManageEngine Releases SaaS Version of Analytics Plus to Complete its Deploy-Analytics-Anywhere Model
ManageEngine, the enterprise IT management division of Zoho Corporation, announced that its IT analytics product, Analytics Plus, is now available as a SaaS offering, enabling users to set up a fully functional, integrated analytics platform in under 60 seconds. This launch completes the company's vision to deploy analytics anywhere, making it easy for an organization to deploy analytics on private or public clouds such as AWS and Azure. Analytics Plus's new cloud offering completes the IT application stack by creating a foundation for integrations, allowing organizations to connect to a multitude of data sources and attain faster time to market, increase productivity, curb expenditure and garner more revenue.
VIAVI Observer Expands End-User Experience Scoring and Problem Isolation to Cloud-Based Apps
Viavi Solutions announced the latest update to its comprehensive network performance monitoring and diagnostics (NPMD) platform, Observer. Version 18.8 continues to build on the promise of simplified cloud monitoring with datacenter-like visibility, bringing two key capabilities to cloud-based applications and deployments– automated End-User Experience (EUE) scoring and problem domain isolation. The previously announced Observer 3D monitoring initiative introduced active testing for SaaS applications, and now the primary components of the Observer platform have been optimized for fast, efficient cloud deployments.
Cybrary Lands $25 Million in New Funding Round
Cybrary, a training platform for cybersecurity professionals, announced it has secured $25 million in a Series C funding round led by current investors, BuildGroup and Gula Tech Adventures. This latest investment brings Cybrary's total funding to date to $48 million, following its $15 million Series B round announced in November 2019, and will be used to support additional company growth by bolstering research and development (R&D) across its engineering, product, and marketing teams as well as continuing to grow the new CybraryThreat Intelligence Group (CTIG). Additionally, Cybrary has officially announced that Kevin Mandia, CEO at Mandiant, has now joined its board of directors following Mandiant's announcement in March that it entered into a definitive agreement to be acquired by Google for $5.4B. He joins current members Jim Curry, Ron Gula, Ryan Kruizenga, as well as Cybrary co-founder Ryan Corey and current CEO Kevin Hanes on the company board.
SolarWinds Launches Federal Premium Support and Services for the Public Sector
SolarWinds, a provider of IT and application management platforms, announced the launch of SolarWinds Federal Premium Support, Monalytic Federal Professional Services, and Monalytic Federal Deployment Services – Fixed Scope, offerings designed to meet the unique needs of its public sector customers. Federal government agencies, state and local governments, and education customers using SolarWinds products to optimize and secure their dynamic IT environments can now access around-the-clock support from seasoned experts with experience operating in secure capacities. These comprehensive offerings allow SolarWinds public sector customers to select from tiered support and professional services options as they seek to plan, implement, maintain, and optimize their SolarWinds deployments.
Datadog Acquires Seekret To Expand API Observability Capabilities
Datadog, a monitoring and security platform for cloud applications, announced it has acquired Seekret, an API observability company. The addition of Seekret's capabilities will extend Datadog's unified platform to deliver deeper API observability, governance, and automation across the entire API lifecycle. Datadog plans to incorporate these capabilities into its security and observability offerings and build many more features for developers, operations, and security engineers to better manage their APIs' health, availability, and security.
Ivanti and SentinelOne Partner to "Revolutionize" Patch Management
Ivanti, the provider of the Ivanti Neurons automation platform that "discovers, manages, secures, and services IT assets from cloud to edge," and SentinelOne, an autonomous cybersecurity platform company, announced they have joined forces to help organizations adopt a comprehensive, risk-based approach to patch management and bolster cybersecurity against cyber threats, including ransomware attacks. Ivanti and SentinelOne will integrate Ivanti Neurons for Patch Management and SentinelOne's Singularity XDR platform to deliver vulnerability assessment, prioritization, and remediation at machine speed.
CrowdStrike Launches Cloud Threat Hunting Service
CrowdStrike recently launched Falcon OverWatch Cloud Threat Hunting, a new standalone service dedicated to detecting advanced cloud security threats. The new threat hunting service introduced at AWS re:Inforce 2022 in Boston is the latest offering under Falcon OverWatch, CrowdStrike's managed threat hunting service. The vendor-agnostic service is designed to hunt threats in AWS, Microsoft Azure, and Google Cloud Platform, as well as other popular cloud services. CrowdStrike said the service will have indicators of attack (IOA) for specific cloud threats such as control plane attacks and container escapes. CrowdStrike described Cloud Threat Hunting as "the industry's first standalone threat hunting service for hidden and advanced threats originating, operating or persisting in cloud environments."
For consideration in future news round-ups, send your announcements to mcostello@solutionsreview.com.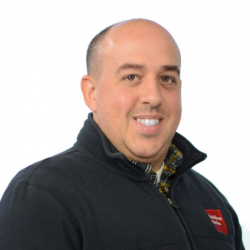 Latest posts by Mike Costello
(see all)