The editors at Solutions Review have curated this list of the most noteworthy endpoint security and network monitoring news items for the week of July 15. This curated list features endpoint security and network monitoring vendors such as O-RAN ALLIANCE, Core Security, Keysight, and more.
Keeping tabs on all the most relevant endpoint security and network monitoring news can be a time-consuming task. As a result, our editorial team aims to provide a summary of the top headlines from the last month in this space. Solutions Review editors will curate vendor product news, mergers and acquisitions, venture capital funding, talent acquisition, and other noteworthy endpoint security and network monitoring news items.
Endpoint Security and Network Monitoring News for the Week of July 15
---
More than $4.7M Stolen in Uniswap Fake Token Phishing Attack
A sophisticated phishing campaign targeting liquidity providers (LPs) of the Uniswap v3 protocol has seen attackers make off with at least $4.7 million worth of Ether (ETH). However, the community is reporting the losses could be even greater. MetaMask security researcher Harry Denley was one of the first to raise the alarm bells of the attack, telling his 13,000 Twitter followers on Monday that 73,399 addresses had been sent malicious ERC-20 tokens to steal their assets.
Kaseya's Annual IT Operations Report Reveals IT Professionals are Focused on Security and Integration
Kaseya, a provider of unified IT management and security software for managed service providers (MSPs) and mid-market enterprises (MMEs), released today its 2022 IT Operations Report, which over the past year, surveyed close to 2,000 IT professionals globally to learn about their top priorities and challenges.
Core Security by HelpSystems Introduces New Ransomware Simulator
Core Security by HelpSystems, a provider of cyber threat solutions, announced the addition of ransomware simulation to its penetration testing solution, Core Impact. Core Impact users can now efficiently simulate a ransomware attack using an automated Rapid Pen Test.
Absolute Software Adds Ivanti Neurons to Application Persistence Ecosystem
Absolute Software, a leader in self-healing endpoint and secure access solutions, announced a partnership with Ivanti to enable Absolute Resilience customers to strengthen the health and resiliency of Ivanti Neurons for Unified Endpoint Management (UEM) through Absolute's unique Application Persistence capabilities. With this addition to the company's Application Persistence ecosystem, joint customers can extend Absolute's firmware-embedded, self-healing device connection to Ivanti's leading UEM solution – ensuring it remains healthy, installed, and working effectively.
Keysight Cyber Training Simulator Provides Universities a Realistic Turnkey Cyber Range
Keysight Technologies has introduced Keysight Cyber Training Simulator (KCTS), a comprehensive, turnkey cyber range that simulates real-world traffic using the company's BreakingPoint solution. Keysight Cyber Training Simulator enables students to develop their skills in a realistic environment with market-leading tools currently used by professionals in enterprises and governments worldwide.
GoSecure Appoints Jeff Schmidt as Chief Technology Officer
GoSecure, a provider of managed security solutions and expert advisory services, announced the appointment of Jeff Schmidt as Chief Technology Officer, effective July 1. Schmidt previously held the role of VP of Cyber and Trustworthiness at GoSecure. In his new position, he will be responsible for overall technology strategy and helping drive the product roadmaps. Schmidt will also lead a team of solution architects and GoSecure Titan Labs, which comprises threat intelligence professionals and security researchers.
O-RAN ALLIANCE Announces New Specifications and Software Release
RAN (Radio Access Network) community leaders O-RAN ALLIANCE has published a new set of 52 specifications for open and intelligent RAN as the first batch of the O-RAN Release 003 specifications. Among them, there are 12 new titles, including use cases for Massive MIMO and the R1 interface, E2 interface testing, O2dms interface, Acceleration Abstraction Layer, outdoor macro cell HW, and security specification of 3 different parts of the O-RAN Architecture.
---
For consideration in future news round-ups, send your announcements to mcostello@solutionsreview.com.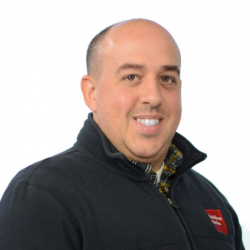 Latest posts by Mike Costello
(see all)