Endpoint Security and Network Monitoring News for the Week of June 9; Auvik, Snyk, Onymos, and More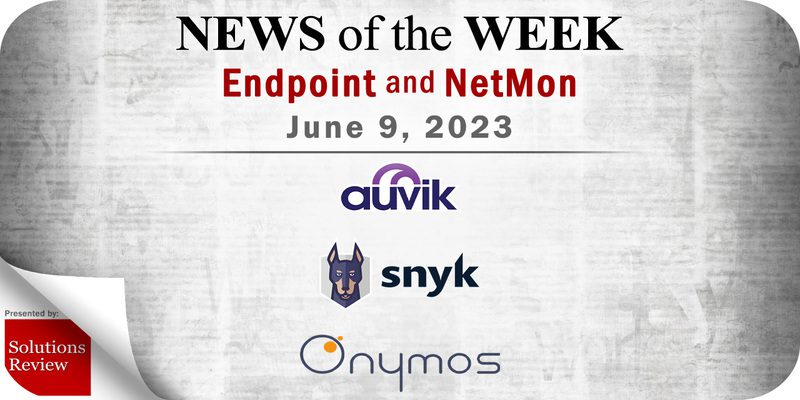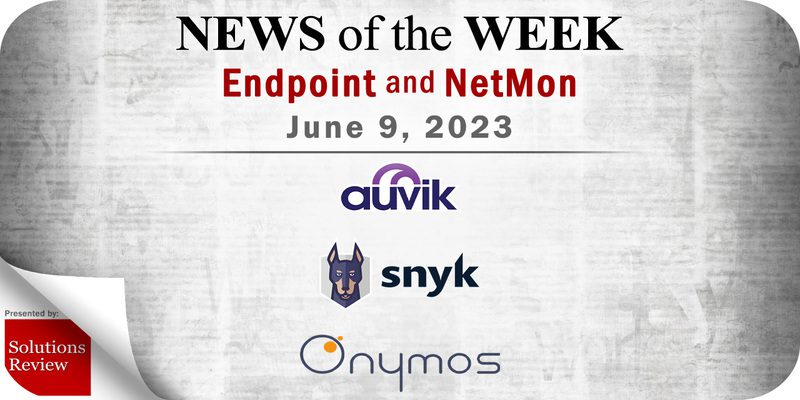 The editors at Solutions Review have curated this list of the most noteworthy endpoint security and network monitoring news for the week of June 9. This curated list features endpoint security and network monitoring vendors such as Auvik, Snyk, Onymos, and more.
Keeping tabs on all the most relevant endpoint security and network monitoring news can be a time-consuming task. As a result, our editorial team aims to provide a summary of the top headlines from the last month in this space. Solutions Review editors will curate vendor product news, mergers and acquisitions, venture capital funding, talent acquisition, and other noteworthy endpoint security and network monitoring news items.
Endpoint Security and Network Monitoring News for the Week of June 9
---
Auvik Partners with Delcom Group to Support Next-Generation Digital Education Networks
Auvik, a network management solutions provider, announced this week a new partnership with Delcom Group, a technology services and consulting company catering to K-12 schools. Together, Auvik and Delcom will help drive digital transformation and support automated network management for educational institutions. The new partnership between Auvik and Delcom helps customers in the education industry by providing the tools necessary to ensure complete visibility into their networks, understand what devices live on their network, proactively address performance issues, reduce mean time to resolution (MTTR) and keep networks operating smoothly and efficiently.
Google Cloud Launches Cryptomining Protection Program
Google Cloud has launched its Cryptomining Protection Program for Security Command Center (SCC) Premium customers with up to $1 million to cover unauthorized Google Cloud compute expenses associated with undetected cryptomining attacks. SCC Premium customers will have access to the new product for free. SCC Premium works with a pay-as-you-go pricing, and as one-year and multi-year fixed-price subscriptions. All SCC Premium customers are eligible for this financial protection program as long as they follow the program terms and conditions including Cryptomining Detection Best Practices. Once a customer has raised the issue, Google will work with them to determine the compute engine costs incurred due to the cryptomining attack.
Snyk Acquires AppSec Provider, Enso Security
Snyk, a DevSecOps solutions provider, announced this week it agreed to acquire Enso Security, an Application Security Posture Management (ASPM) platform. The acquisition is subject to customary closing conditions and is expected to close in Q2 2023. Snyk will now leverage Enso's ASPM capabilities, together with Insights to offer "the first and only" developer security platform providing a holistic view of application security posture. Regardless of the security tooling currently in place, developer-first ASPM will orchestrate coverage throughout the entire software development lifecycle, with prioritization that powerfully combines both business impact and risk.
Immersive Labs and Accenture Announce Partnership; Launch Cyber Million Program
Immersive Labs, a cybersecurity solutions provider, and Accenture are working together to launch the Cyber Million program that aims to solve the cybersecurity talent deficit by increasing access to one million entry-level cybersecurity operations jobs over the next decade. Cyber Million will help fill these open roles by reducing barriers for entry job seekers by increasing access to opportunities and uncovering hidden talent. The beta version of the program, which rolled out earlier this week, will be powered by the Immersive Labs platform with Accenture Security serving as the first foundational partner.
Onymos Expands Features-as-a-Service Platform to IoT Development
Onymos, developer of the "world's first" Features-as-a-Service platform, this week announced they are extending their platform to support the creation of Internet of Things (IoT) and Internet of Medical Things (IoMT) ecosystems and applications. Immediately available, enterprises can access the IoT capabilities through the Onymos Features-as-a-Service platform. With Onymos, enterprises can realize the value of this technology by arming their engineering teams with the foundation for their IoT and IoMT ecosystems. This foundation includes local storage, security, and user applications for device administration and customer insights.
---
Expert Insights Section
Watch this space each week as Solutions Review editors will use it to share new Expert Insights Series articles, Contributed Shorts videos, Expert Roundtable and event replays, and other curated content to help you gain a forward-thinking analysis and remain on-trend. All to meet the demand for what its editors do best: bring industry experts together to publish the web's leading insights for enterprise technology practitioners.
Remote Work is Here to Stay: Here's How to Make it More Secure
Steve Benton of Anomali says "remote work is here to stay," and takes a closer look at how to keep it secure. Post Covid, flexible working has become the new norm and, for many organizations, has netted huge productivity gains. Covid also drove an accelerated digital transformation that put a majority of organizations' infrastructure well and truly into the cloud and, hence, much of what employees interacted with (software, applications, services) on the internet. Supply chains and marketplaces followed suit. Put simply, it has become a fact that much of what employees connect with is remote to where they are – whether they are sitting in the organizations' office, their own homes, or a coffee house nearby– so it may be a good time to start treating your employees as remote. Now, that may sound a tad weird but, honestly, when you look at the bigger threat landscape and the risk to organizations in terms of compromise– putting all your office workers and their offices 'on the internet' is a smart move because you now have only one work mode to manage and secure.
CNAPPs: The Business Case For Automating Cloud Security
Shai Morag of Ermetic presents an overview of CNAPPs, as he makes the case for automating enterprise cloud security. Security professionals agree that protecting cloud-based systems is more challenging and costly than keeping on-premises environments safe. According to one report, more than three-quarters of organizations are utilizing two or more cloud providers, which means increased complexity, security risk, and opportunities for errors. This is where automation can help. Automated cloud security tools can detect risks and threats more accurately and quickly, remediate them in a fraction of the time, perform the analysis needed for regulatory compliance, and improve defenses against future attacks. They can easily prove their return on investment to any organization willing to do the homework to understand how they work and their advantages.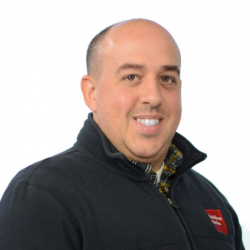 Latest posts by Mike Costello
(see all)