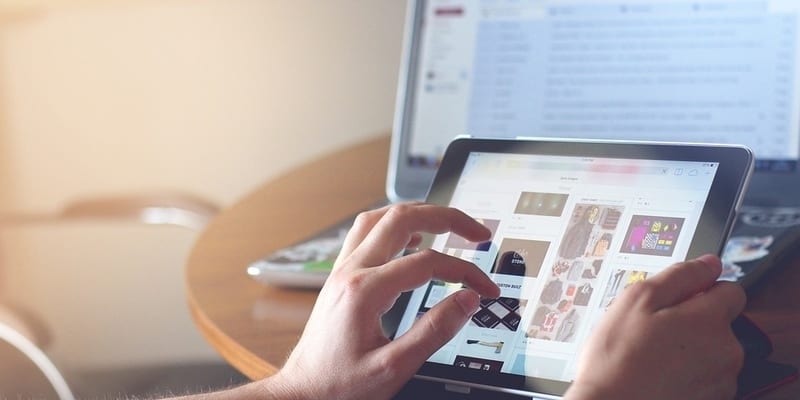 What form will the digital perimeter take in 2021? How can endpoint security help keep your business secure in these trying times? 
Unfortunately, there does not appear to be a clear end to the COVID-19 pandemic in sight. While officials work to distribute the vaccine, we need to continue following social distancing and other safety protocols. Obviously, this puts enterprises in a bind, challenging them to expand their digital perimeter in 2021. 
Thankfully, businesses continue to adapt to the demands from work-from-home, but they still face cybersecurity challenges. While the concept of the digital perimeter might seem outdated in 2021, it remains a useful concept nonetheless. After all, how else should we conceptualize what we desire to keep out of our IT environments and what we desire to keep in? 
What Form Will The Digital Perimeter Take in 2021? 
A Closer Eye on the Cloud
Remember a time when digital transformation and cloud migrations were but distant dreams, a causal note on the whiteboard to be addressed later? 
Presumably, more than a few enterprises found themselves switching to cloud databases and applications faster than ever expected. While it does provide many businesses with the necessary tools to weather the current demand for remote work, and may help facilitate more lenient work-from-home policies in the future, it certainly presents its challenges. 
Most legacy endpoint security solutions can't monitor the cloud for malware intrusion. Moreover, these same tools can't properly see data traffic flows going in and out of the cloud. As a result, a digital perimeter that seemed porous is more akin to an open wound. 
Thankfully, next-generation endpoint security works to secure the cloud and ensure it falls under the purview of the digital perimeter in 2021. First, it provides data loss prevention, which keeps sensitive data away from open cloud platforms and prevents unapproved uploads or downloads. Second, it can monitor cloud applications for malware or hijacking programs through application control, and limit the data available to applications as well. 
A New Wave of Mobile Devices and Public Wi-Fi
While the optimistic discussions of the time after the coronavirus speak of a "return to normalcy," that seems hardly likely, at least for business processes. The genie of remote work and work-from-home can't or won't go back in the bottle. So your enterprise needs to adapt. 
That means preparing for a new wave of mobile devices as more employees access work resources and tools from cell phones, iPads, and other mobile devices. Moreover, they most likely will take advantage of the myriad Wi-Fi options available to them, either at home or (when it becomes safe) at local establishments. 
Both well and good, except that these Wi-Fi connections and mobile devices often lack the security capabilities of their more established counterparts. Public Wi-Fi in particular remains vulnerable to infiltration by hackers looking to interfere and intercept data traffic. Legacy endpoint security often lacks the visibility to ensure mobile devices remain secure. 
Next-generation endpoint security provides the much necessary visibility to bring mobile devices into the digital perimeter of 2021. Further, many pair with virtual private networks (VPNs) which ensure that public Wi-Fi connections benefit from the same security as on-premises connections. 
When All Else Fails, EDR
Endpoint detection and response (EDR) technically doesn't fall under the purview of a digital perimeter. However, given the consistent evolution of the threat landscape, it forms a necessary secondary precaution against malware that manages to penetrate the initial defenses. In 2021, that will be more important than ever. 
EDR seeks out threats lurking in individual endpoints and sends alerts to the IT security team for investigation. Thus, you might consider it as a tool for turning every endpoint into a part of your digital perimeter in protecting your most precious data. After all, every endpoint is a stepping stone to hackers' ultimate targets. 
You can learn more in our newly updated Endpoint Security Buyer's Guide. 

Latest posts by Ben Canner
(see all)