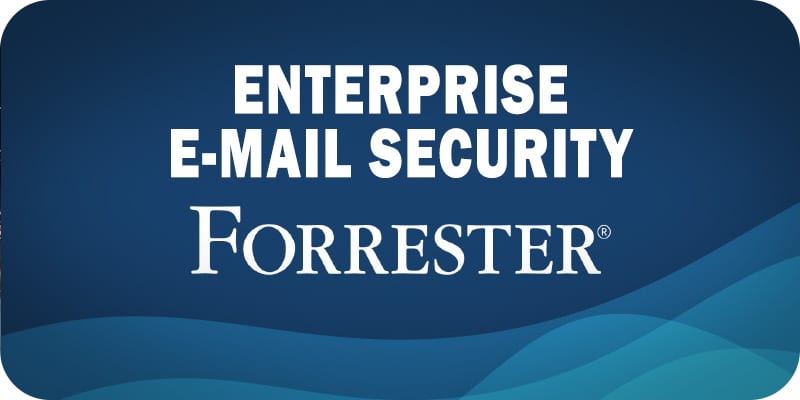 Disclaimer: The opinions described in this article belong to the researchers and editors of The Forrester Wave: Enterprise Email Security, Q2 2021. Solutions Review does not expressly condone any individual solution or solution provider.
Recently, Cambridge MA-based analyst house Forrester Research released the latest iteration of its flagship Forrester Wave report; this report is entitled "The Forrester Wave: Enterprise Email Security, Q2 2021."
Researchers Joseph Blankenship, Claire O'Malley, Stephanie Balaouras, Allie Mellen, Shannon Fish, and Peggy Dostie created a 25-criterion report analyzing the market. Through these criteria, they identify the 15 most significant vendors. These vendors include Agari, Area 1 Security, Barracuda Networks, Broadcom Symantec, Cisco, Forcepoint, Fortinet, Google, Microsoft, Mimecast, Proofpoint, SonicWall, Sophos, Trend Micro, and Zix. 
The Wave Report describes Forrester's findings concerning how each provider meets its researchers' evaluation criteria. Thus, with this information, Forrester's researchers place each vendor on their Wave; the graph, in turn, positions each vendor as a Leader, Strong Performer, Contender, or Challenger in relation to one another.
The editors of Solutions Review read the full report. Here's what we found which you need to know.
Key Capabilities in Enterprise Email Security
According to the researchers, secure email gateways (SEGs) are slowly fading to irrelevance as more enterprises come to rely on the native security capabilities of email providers. Third-Party Enterprise Email Security providers can offer supplements to these native capabilities with API integrations and integrations with other cybersecurity solutions. Additionally, providers can also extend protections to defend messaging applications. 
5 Leaders
Of the 15 vendors in the report, five are named Leaders: Proofpoint, Trend Micro, Barracuda Networks, Microsoft, and Mimecast. Meanwhile, Broadcom Symantec, Google, Fortinet, and Cisco are Strong Performers. Agari, Area 1 Security, Zix, and Sophos all ranked as Contenders. Finally, Forcepoint and SonicWall are Challengers. 
You can read the full Forrester Wave: Enterprise Email Security, Q2 2021 here. 

Latest posts by Ben Canner
(see all)