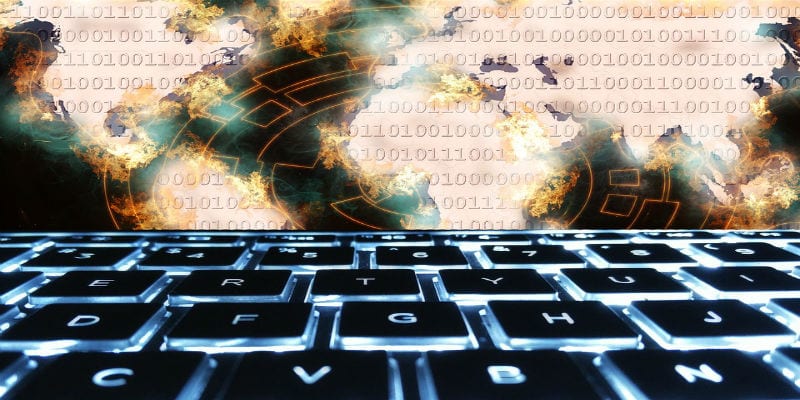 Disclaimer: The opinions described in this article belong to the researchers and editors of The Forrester Wave: Enterprise Firewalls, Q3 2020. Solutions Review does not expressly condone any individual solution or solution provider.
Recently, Cambridge MA-based analyst house Forrester Research released the latest iteration of its flagship Forrester Wave report; this report is entitled "The Forrester Wave: Enterprise Firewalls, Q3 2020."
Researchers David Holmes, Joseph Blankenship, Matthew Flug, and Peggy Dostie created a 34-criterion report analyzing the market. Through these criteria, they identify the 11 most significant vendors.  
These vendors include Barracuda Networks, Check Point Software Technologies, Cisco, Forcepoint, Fortinet, Huawei, Juniper Networks, Palo Alto Networks, SonicWall, Sophos, and WatchGuard. 
The Wave Report describes Forrester's findings concerning how each provider meets its researchers' evaluation criteria. Thus, with this information, Forrester's researchers place each vendor on their Wave; the graph, in turn, positions each vendor as a Leader, Strong Performer, Contender, or Challenger in relation to one another.
The editors of Solutions Review read the full report. Here's what we found.

Key Capabilities in Enterprise Firewalls, Q3 2020
In this report, Forrester researchers isolate and explore the key capabilities of enterprise firewalls in Q3 of 2020. On-premises firewall technologies continue to stagnate, according to the report. Instead, enterprises should seek out Zero Trust edge approaches and cloud controls. Both have taken on new importance with the COVID-19 pandemic forcing application transition to the cloud and work-from-home en masse.
Part of this assessment contends that the digital perimeter continues to exist and requires firewalls to enforce malware detection, content inspection, and incident response. Other key capabilities of enterprise firewalls include intrusion detection, malware denotation, DNS firewalling, secure web gateway, and cloud access security brokers (CASBs).
2 Leaders in The Forrester Wave: Enterprise Firewalls, Q3 2020
In the report, Forrester's research name Check Point Software Technologies, Fortinet, Forcepoint, Sophos, Juniper Networks, and Huawei as Strong Performers. Meanwhile, Barracuda Networks, WatchGuard, and SonicWall all receive the title of Contenders. No vendors appear in the Challengers section.  
Finally, Palo Alto Networks and Cisco receive the title of Leaders. Palo Alto Networks garnered praise for its aggressive cloud migration and its secure work-from-home connectivity through its cloud-delivered zero trust solution. Cisco's Umbrella platform provides Zero Trust edge approach and incorporates major security services like firewalls and CASBs. 
You can read the full Forrester Wave: Enterprise Firewalls, Q3 2020 report here. You can also learn more in our Endpoint Security Buyer's Guide.   

Latest posts by Ben Canner
(see all)