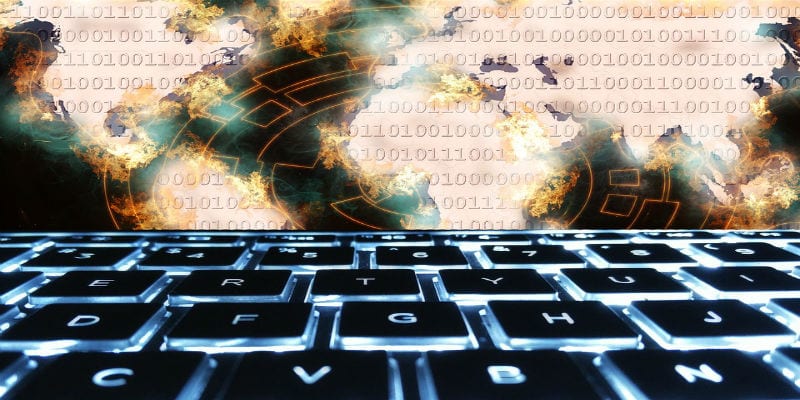 Welcome, one and all, to 2019!
Cybersecurity experts and hackers alike look to 2019 as a year filled with promise. This may well prove a transformative year for endpoint security; a year in which hackers try to subvert enterprises' digital perimeter in force. Meanwhile, InfoSec professionals work to strengthen their endpoint security in 2019 in a dangerous digital race against their persistent foes.
If you aim to succeed in the digital marketplace in 2019, you'll need a strong endpoint security solution. Traditional antivirus protection does not offer the protection necessary to defend against modern threats like fileless malware.
But what constitutes strong, enterprise-level endpoint security in 2019?
What is Endpoint Security in 2019?  
You can consider endpoint security in 2019 as a combination of a castle wall and a gatekeeper. Endpoint security constitutes the digital perimeter of your enterprise—whether your enterprise works entirely on-premises or on the cloud. It prevents malware and other digital threats from entering your network in the first place, only allowing recognized programs inside.
However, this only scratches the surface of endpoint security in 2019. In a bring-your-own-devices culture—wherein employees bring their own laptops, mobile device, wireless device, server, etc. onto the corporate network—visibility issues abound. Unfortunately, you cannot protect what you cannot see. Moreover, some many devices connecting their devices to the network broadens the perimeter beyond what traditional antivirus can handle.
Therefore, endpoint security in 2019 must provide and enforce security policies with which all devices must comply before they can access your enterprise's digital resources. Additionally, your endpoint security must assist your IT security team to discover any missing devices or unprotected network resources so they receive true protection.
What Key Capabilities Will You Need in 2019?
In addition to the capabilities and features mentioned above, your endpoint security needs to provide threat hunting and response through endpoint detection and response (EDR).
If any single capability will define endpoint security in 2019, it will be EDR. EDR can mitigate endpoint incidents, provide network analysis and monitoring, detect and investigate possible attacks, and offer remediation. It can also offer enterprises the network visibility necessary to finding all missing devices through a centralized portal.      
What Can You Do To Improve Your Security?  
If your enterprise wishes to improve its endpoint security in 2019, it should begin with building its cybersecurity infrastructure.
Firstly, don't let your endpoint security operate alone. Endpoint security works best as part of a comprehensive cybersecurity platform alongside SIEM and identity and access management solutions. The threat detection of SIEM will supplement the threat detection of your EDR. The threat intelligence of one solution will benefit another. Nothing in cybersecurity works well in a vacuum.   
Moreover, all endpoint security solutions work best only when you invest the time, resources, and attention necessary to ensure their optimal performance. You should not treat your endpoint security as a set-it-and-forget-it tool. Only through continual the patching of the operating systems, performing the daily backups, and the analysis of the EDR alerting systems can your endpoint security in 2019 succeed. And with this success comes confidence in your enterprises' safety in the new digital marketplace.  

Latest posts by Ben Canner
(see all)