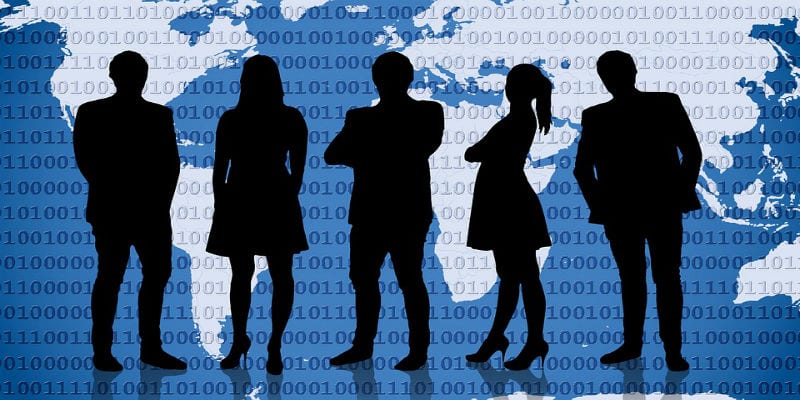 Today, the human challenge poses the greatest obstacle to successful endpoint security. However, your business can overcome the human challenge in endpoint security. Here, we address those challenges and what next-generation endpoint security and policies can offer. 
How to Reduce the Human Challenge in Endpoint Security
1. Reduce Data Leakage Possibilities
First and foremost, confronting the human challenge in endpoint security involves reducing data leaks. A next-generation solution can help prevent such leaks through traditional capabilities such as antivirus and intrusion prevention services. 
However, you need to worry about data leaks coming from inside your organization as well as from outside. After all, a data breach could stem from simply not knowing what applications have access to what data. Moreover, these applications could transfer information without your IT security team's awareness. 
Additionally, your employees could simply transfer sensitive data to an unsecured database or cloud storage service. Alternatively, they could email vital data to an unintended party or the email could become intercepted. 
Thankfully, next-generation endpoint security can help secure these human challenges. First, it can enforce Data Loss Prevention. These tools ensure sensitive data stays protected so that your enterprise does not lose, misuse, or access by unauthorized users. Additionally, it enforces remediation with encryption and proactive alerts to secure employee's activities.
Additionally, Data Loss Prevention often works with application control and port control, which helps monitor what data applications and connected devices can access and move. Also, it pairs well with traffic encryption, which can prevent interception.   
2. Educate Your Employees
A human challenge in endpoint security involves treating your employees as humans; this means they need proper education to fortify them as a secure digital perimeter. For example, your employees need to recognize a social engineering attack and a phishing email. By doing so, they can mitigate a fair number of cyberattacks before they can execute. 
Above all, you need to instill a sense of responsibility in your employees. They need to understand why working from the local coffeeshop can place the whole enterprise in danger. While you can deploy a next-gen endpoint security solution and leave it at that, you need more. Start with regular training for your employees. The results may surprise you. 
3. Avoid Public Wi-Fi (And Other Common Sense Fixes)
With remote workforces becoming more the norm (especially given the present climate at the time of writing), the human challenge in endpoint security becomes tenfold more complicated. For example, you need to maintain a distinct level of cybersecurity across multiple devices around the world. 
Of course, many enterprise-level endpoint security solutions can handle that problem. But your remote employees can help by avoiding public Wi-Fi at all costs. Public Wi-Fi contains no security protections, allowing hackers to easily intercept traffic conducted over it. 
Deploying a virtual private network (VPN) can fortify the security holes in public Wi-Fi, but so can working directly from home whenever possible. 
Otherwise, your enterprise needs to engage in basic cyber hygiene processes to maintain your digital perimeter. First, make sure all of the devices connecting to your network are up-to-date in their models and carry all updates and patches. Second, make sure you enforce consistent and strong bring-your-own-device (BYOD) policies. Third, make sure you have an incident response plan in place for if the worst happens.                     
You can learn more in our Endpoint Security Buyer's Guide. 

Latest posts by Ben Canner
(see all)