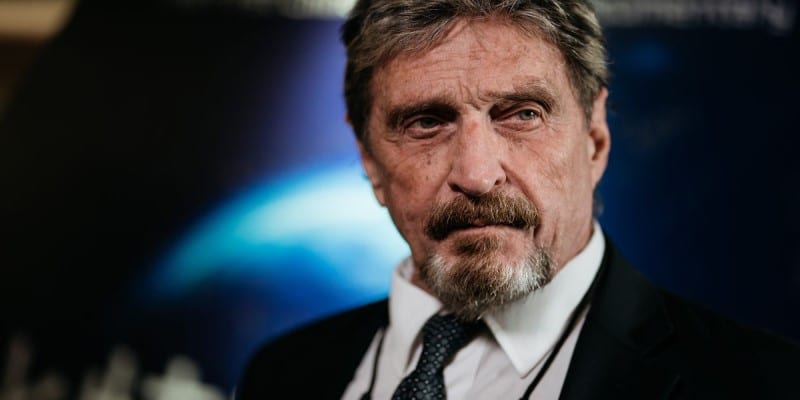 John McAfee, the founder and namesake of the eponymous endpoint security and antivirus software company, was found dead yesterday at the age of 75. 
John McAfee was found dead in a Barcelona prison cell while awaiting extradition to the United States to face charges of tax evasion. Catalan Justice Department officials have labeled the death a suicide. At time of writing, details continue to emerge surrounding the circumstances of his death.
John McAfee has had no affiliation with the company he founded since 1994 when he sold off his remaining shares and resigned. However, his impact on the cybersecurity world as an early adopter and influencer borders on the incalculable. 
Through his company, founded in 1987, he designed and marketed the first-ever commercially available antivirus software in history. This created the modern antivirus market, which in turn eventually laid the foundation for endpoint security for businesses; in 2021, both are multi-billion dollar industries. 
Additionally McAfee the company was an early adopter of online distribution of software. This would prove pivotal in transitioning society to the current era of digital dominance and serves as the forbearer to modern cloud distribution for cybersecurity products and other forms of digital content.
McAfee remains one of the most recognized brands in cybersecurity. After Intel purchased the company in 2011 for $7.68 billion, it attempted to dissolve the brand and fold it into its larger cybersecurity division. However, this failed to gain traction, and Intel spun out the company as a new entity called McAfee in 2016. The company has not released any statement on the death of its founder as of this time.   
John McAfee's legacy remains controversial, as his personal life somewhat eclipsed his technological accomplishments. However, he is one of the most influential and foundational figures of early cybersecurity. We owe him a debt of gratitude.   
Learn more about John McAfee's namesake company here.  

Latest posts by Ben Canner
(see all)