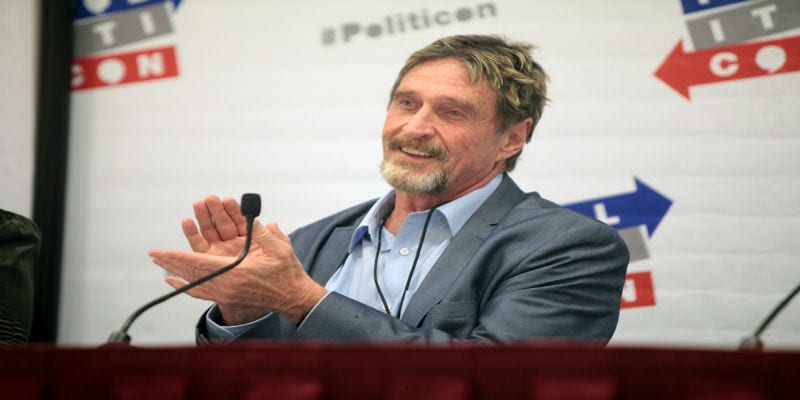 John McAfee, cybersecurity expert and founder of the endpoint vendor that bears his name, announced that his twitter account had been compromised by an unidentified hacker.
Mr. McAfee fervently denied that the hack calls his cybersecurity credentials into question, stating in a series of tweets: "Though I am a security expert, I have no control over Twitter's security. I have haters. I am a target. People make fake accounts, fake screenshots, fake claims. I am a target for hackers who lost money and blame me. Please take responsibility for yourselves. Adults only please."  
He acknowledged that he had activated Twitter's 2-factor authentication option but that the hacker had most likely intercepted the authentication message sent to his mobile device. "All that the hacker did was compromise my Twitter account. It could have been worse," said Mr. McAfee.
Mr. McAfee deactivated 2-factor authentication on all of his accounts after the incident as a precaution. He is currently working on bringing a "hack-proof" phone to market, with release slated for February 2018. Mr. McAfee has not been officially affiliated with McAfee Security since 1994.
The hacker used Mr. McAfee's account to promote obscure cryptocurrencies, mimicking Mr. McAfee's own penchant for similar "coin of the day" tweets that had significant influence on the market valuation and sales of those currencies. Mr. McAfee recently promised to reduce the number of coin of the day tweets he posted, with the next one not due until January.
In response to the high profile hack, Twitter declined comment and highlighted their security guide.

Latest posts by Ben Canner
(see all)