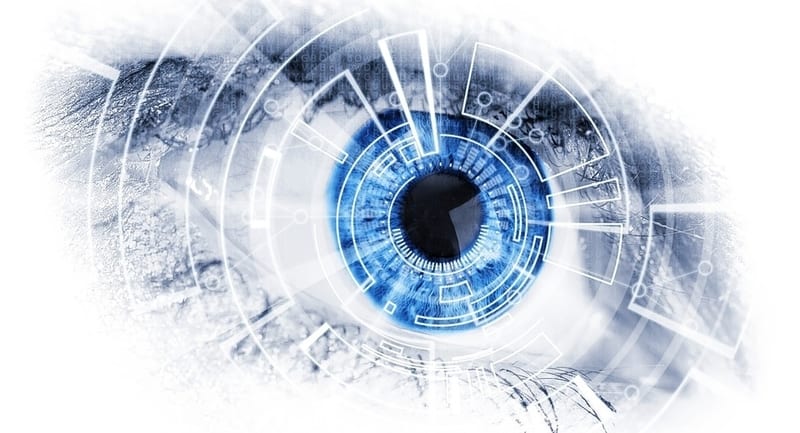 What are the 4 key capabilities of healthcare endpoint security? 
Healthcare stands as one of the most targeted verticals in the modern digital marketplace. Illegally obtained healthcare data proves extremely valuable on the Dark Web black market. In fact, according to the Ponemon Institute in 2015, health data can value for as much as $373 per record. Even reams of credit card data don't sell for as much on criminal networks. 
Therefore, healthcare needs special capabilities in its endpoint security. However, this vertical also poses some unique challenges in its cybersecurity deployment and maintenance. 
The Challenges of Healthcare Endpoint Security
First, healthcare data continues to grow exponentially. Partly this is due to the overall digitization of everyday processes; additionally, the aging of the U.S. population contributes to the rise in data. Caregivers, patients, and businesses need access to this health care data in order to perform their own roles, and may need to do so from different devices. Obviously, this access must remain secure and allow for sharing among trusted partners. 
As such, the use of the cloud in the health industry has grown, bringing with it its own obstacles. The cloud provides an ease of access which can prove a double edged sword. Further, the cloud can the network past the point of visibility and thus security. 
Additionally, healthcare features numerous kinds of devices, all of which need protection. These can include medical devices, personal computers, vendor-supplied computers and the internet of things (IoT). After all, any and all of these devices could provide a gateway into your business' network. 
Finally, healthcare businesses need to contend with compliance mandates both federal and state, including HIPAA. These mandates pose high expectations for data safety on health industry organizations, with severe penalties in place for failure to comply. 
Make no mistake, hackers can inflict severe damage to healthcare businesses. In addition to classic attacks like stealing or exposing data, hackers could alter the data. They could change patients' data to a different diagnosis or change the dosage of their prescription without any caregiver realizing. 
Thus, healthcare enterprises need specially tailored healthcare endpoint security. However, just understanding that alone isn't enough. Your organization needs to understand what capabilities to emphasize.
Here's what you need to know: 
The 4 Key Capabilities of Healthcare Endpoint Security
1. Patch and Endpoint Management
A major reason healthcare industries remain such a key target for external threat actors? The vulnerabilities embedded in their operating systems. Often, medical devices and servers continue to run old software or old versions of software. This means that their operating systems and devices don't have the embedded security data and protections necessary to keep out the latest versions of malware. 
Modern healthcare endpoint security often features patch management and other capabilities of endpoint management to help. This can alert your IT security team when a device uses outdated information or doesn't have a security patch. Then, it can help them schedule a time to automatically update or download the patch when it won't interfere with business processes. This helps ensure a consistent security layer.   
2. Visibility (Across the Entire Network)
Here's a refrain that applies to all verticals and especially to healthcare endpoint security: you can't protect what you can't see. If your network expands beyond the scope of your cybersecurity's visibility, hackers can easily infiltrate and attack before you can sound the alarm. Further, devices that connect to your network unmonitored could serve as stepping stones to more lucrative targets. Alternatively, they could become cradles for dwelling threats or botnet programs. 
Endpoint security for the health industry helps maintain visibility over all of their networks and devices, even on the cloud. Further, it can help enforce access perimeters to ensure only authorized users can use or move health data.  
3. Ransomware Protection
A few years ago, healthcare businesses around the world endured some of the worst waves of ransomware in history. NotPetya and WannaCry devastated the industry and brought a newfound attention to cybersecurity in the modern era. 
Unfortunately, healthcare businesses still struggle in adopting capabilities designed to protect against ransomware. Also, despite a brief lull in use, hackers have re-embraced ransomware more than ever before. Ransomware can completely devastate business processes, cause significant and costly downtime, and ruin a brand's reputation. Further, one successful ransomware attack often signals other hackers to make their own attempts, causing a flood. 
Thankfully, modern healthcare endpoint security works to prevent ransomware in all its evolutions. First, it incorporates multiple threat intelligence feeds to ensure it stays up-to-date about the latest iterations of ransomware. Second, it uses capabilities like sandboxing to catch ransomware in the act before it can cause damage. Sandboxing automatically places suspicious programs in a dummy network to see how it behaves. Also, it can call upon port control to ensure ransomware contained on rogue USB drives cannot trigger without evaluation and remediation. 
4. Medical Device Protection
Obviously, endpoint security provides traditional capabilities like antivirus software. However, for healthcare endpoint security your business may need special protections for its medical devices. This includes Wi-Fi security, since hackers could use unprotected Wi-Fi connections to infiltrate medical devices. 
Additionally, healthcare endpoint security must also contend with infected medical devices spreading their own diseases (no pun intended) against other systems. It must also prevent undesired applications malicious content in medical device networks to decrease the risk to patients. 
How to Learn More
Download our Endpoint Security Buyer's Guide for more on healthcare use cases and key capabilities, as well as the major vendors in the field.

Latest posts by Ben Canner
(see all)