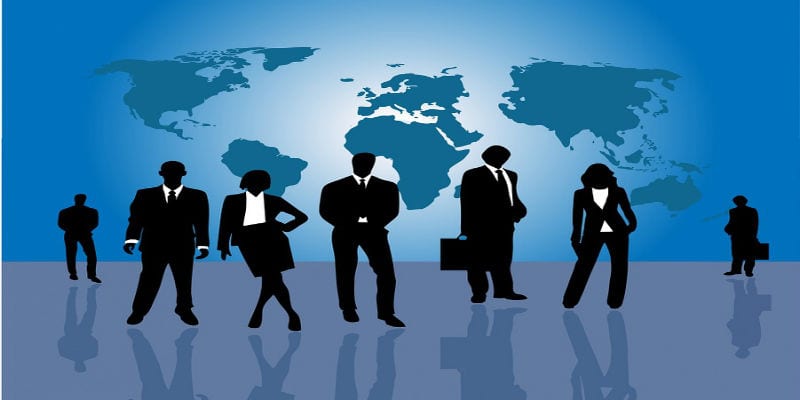 The chief executive officer (CEO) is the highest-ranked executive in an enterprise. The CEO has many traditional responsibilities ranging from setting company strategy and direction to configuring the company's culture, values, and behavior. The chief executive officer is also responsible for building an executive leadership team and allocating funds to match the company's goals and priorities. Some CEOs have even more on their plate, especially those at the head of cybersecurity startups: there, CEOs could be responsible for anything—from brewing coffee to marketing their product.
Solutions Review has compiled this list of the 10 coolest endpoint security CEOs based on a number of factors, including the company's market share, growth trajectory, and the impact each individual has had on its presence in what is becoming one of the most competitive global cybersecurity markets. Some of the top endpoint security CEOs have been with their respective companies since day one, while others are serial entrepreneurs. However, no matter their background, each endpoint security CEO brings a diversity of skills and a unique perspective to the table that allows their company to thrive.
Jaspreet Singh, Druva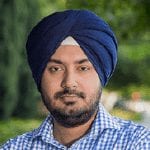 Jaspreet Singh is the Founder and CEO of Druva. He sets the product vision for the endpoint security and data protection and management solution provider, bringing his experiences as a general manager to bear on the role. He worked to bootstrap Druva, raising a total of $200 million in venture funding. Prior to founding Druva, Mr. Singh played foundational roles at Veritas and Ensim Corp. He holds multiple patents, and a B.S. in Computer Science from the Indian Institute of Technology, Guwahati.
Patrick Morley, Carbon Black
Patrick Morley is the CEO of Carbon Black, and has led the endpoint security solution provider since 2007. Under his leadership, Carbon Black grew from a startup to a major market player seeking an IPO. He also oversaw Carbon Black's 2014 merger with Bit9. Before taking the helm of Carbon Black, Mr. Morley served as President and CEO of Imprivata Corporation and held senior leadership positions at six venture-backed software companies. Additionally, he served as Chief Operating Officer at Corel.
George Kurtz, CrowdStrike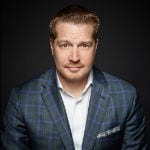 George Kurtz is the CEO and Co-Founder of CrowdStrike. Mt. Kurtz has 23 years of experience in the cybersecurity space, and has used his entrepreneurial background to drive innovations in accordance with market trends and customer demands. Recently, he led CrowdStrike through a successful Series E funding round, garnering $200 million. He previously served as Worldwide Chief Technology Officer and SVP of Enterprise at McAfee, and was CEO and Co-Founder of Foundstone, a worldwide security products and services provider acquired by McAfee in 2004.
Eva Chen, Trend Micro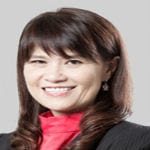 Eva Chen is CEO of Trend Micro. She has served as a leader at Trend Micro since its inception in 1988, first as its Executive Vice President and then as its Chief Technology Officer. Before and after becoming CEO in 2004, Ms. Chen received accolades as one of the top female voices in cybersecurity, a key networker, and a secure computing expert. She has a Master's in Business Administration and a Master's in Management Information Systems from the University of Texas and a degree in philosophy from Chen Chi University in Taipei.
Greg Clark, Symantec
Greg Clark is CEO of Symantec. Mr. Clark previously served as CEO of Blue Coat, joining Symantec after the endpoint security solution provider acquired it in 2016. While CEO of Blue Coat, Mr. Clark delivered scale and profitable growth transforming the company into a market share leader. He has also served as CEO of Mincom and as a founder of Dascom, which was later acquired by IBM. Mr. Clark has deep security expertise and holds a B.S. from Griffith University.
Kevin Mandia, FireEye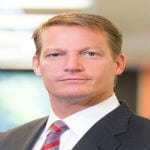 Kevin Madia is the CEO and Board Director of FireEye. Mr. Mandia began his journey at FireEye as Senior Vice President and Chief Operating Officer in 2013 after the endpoint security solution provider purchased Mandiant, a company he founded in 2004. He later became President of FireEye before taking on the mantle of CEO. He previously served as Director of Computer Forensics at Foundstone and as Director of Information Security for Sytex. Mr. Mandia served in the United States Air Force as a computer security officer in the Pentagon.    
Christopher Young, McAfee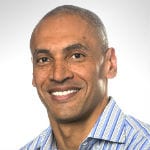 Christopher Young is CEO of McAfee. He led the initiative to spin McAfee out from Intel Security, drawing up the roadmap for the endpoint security solution provider's mission and future. In addition, Mr. Young serves as a member of the President's National Security Telecommunications Advisory Committee, which advises the U.S.government on national cybersecurity threats as well as on the board of directors for American Express and Snap Inc. Mr. Young previously led cybersecurity efforts at Cisco, RSA, and AOL.
Florin Talpes, Bitdefender
Florin Talpes is the Founder and CEO of Bitdefender. Mr. Talpes has worked in high-tech security for over two decades. He founded Softwin, one of the first Romanian private software companies, with his wife Mariuca after the fall of the Soviet Union. Softwin would later go on to evolve into the Bitdefender of today. Mr. Talpes has encouraged international expansion of technology start-ups and thus helped to foster an IT hub in Central and Eastern Europe. Mr. Talpes received the 2016 "Best CEO in Romania" award from Capital Publication.   
Rohit Ghai, RSA
Rohit Ghai is President of RSA, a Dell Technologies business. As such, he is responsible for all aspects of RSA's business and growth by setting strategic direction and driving operational execution. Mr. Ghai previously served as Chief Operating Officer and later President of Dell EMC's Enterprise Content Division, and has experience in startup and enterprise environments. He holds a master's degree in Computer Science from the University of South Carolina and a bachelor's degree in Computer Science from the Indian Institute of Technology (IIT), Roorkee.
Steve Daly, Ivanti
Steve Daly is CEO and Chairman of the Board of Ivanti. As such, he is responsible for the endpoint security solution provider's business strategy, innovation, product direction, and potential acquisition opportunities. Previously, Mr. Daly served as SVP of Corporate Strategy for Avocent Corporation, President and CEO of Soronti Inc, and as a marketing and finance expert at Intel. He holds a BS in Mechanical Engineering and an MBA from Brigham Young University.   

Latest posts by Ben Canner
(see all)