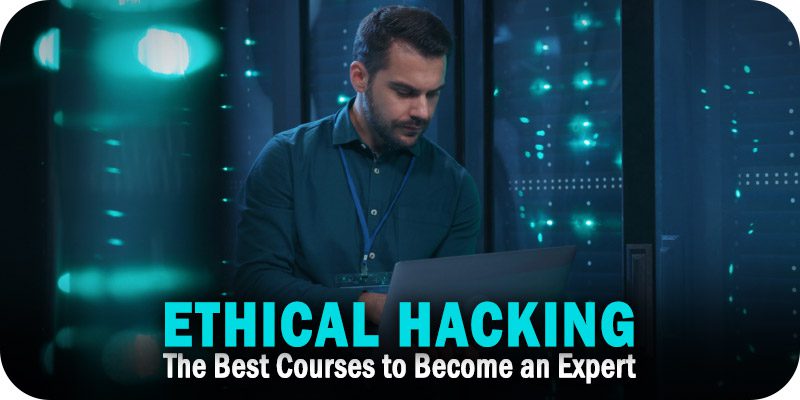 The editors at Solutions Review take a look at the best online courses to help get you started on becoming an ethical hacking expert.
Perhaps you're looking to expand your knowledge, build up your resume, or even take a new direction in your cybersecurity career. Whatever the reason, here are eight courses to help get you started on the path to becoming an ethical hacking expert. Online courses offered through websites like Udemy, Udacity, and LinkedIn Learning allow cybersecurity professionals to practice their ethical hacking knowledge and sharpen their skills through digital lectures and interactive guides.
Solutions Review participates in affiliate programs. We may make a small commission from products purchased through this resource.
Ethical Hacking Expert: 8 Best Courses to Get Started
---
Our Take:
Through hands-on projects and experienced professional instructors, this course can show you the ins and outs of ethical hacking.  
Description: You'll master the skills necessary to become a successful Ethical Hacker. Learn how to find and exploit vulnerabilities and weaknesses in various systems, design and execute a penetration testing plan, and report on test findings using valid evidence. Lessons include Penetration Testing & Red Teaming Operations. 
Our Take: 
Lisa Bock is a Security Ambassador and an expert in Ethical Hacking. Her numerous courses on LinkedIn Learning indicate deep expertise. 
Description: You've done everything you can to logically secure your systems, along with layering in user education and providing physical security. However, the only way to know if your defenses will hold is to test them. This course looks at one of the most important skills of any IT security professional: penetration testing. Penetration testing is the process to check if a computer, system, network, or web application has any vulnerabilities. Cybersecurity expert Lisa Bock reviews the steps involved in performing a worthwhile penetration test, including auditing systems, listing and prioritizing vulnerabilities, and mapping out attack points a hacker might target. She also defines the various types of "pen" tests—such as black, grey, and white box, announced vs. unannounced, and automated vs. manual testing—and the techniques and blueprints a pen tester should use to test everything from Wi-Fi to VoIP. Finally, she discusses how to choose and work with an outsourced pen-testing organization, which can bring a valuable outsider's perspective to your IT security efforts.
Our Take:

Lisa Bock is a Security Ambassador and an expert in Ethical Hacking. She can and does cover multiple aspects of ethical hacking for beginners and experts. 
Description: Social engineering is a technique hackers use to manipulate end-users and obtain information about an organization or computer systems. In order to protect their networks, IT security professionals need to understand social engineering, who is targeted, and how social engineering attacks are orchestrated.
In this course, cybersecurity expert Lisa Bock discusses the methods a hacker might use, including embedding malicious links and attachments in emails and using mobile devices and social media to deploy an attack. She discusses the concept of "misuse of trust"—how hackers use charm, power, and influence to penetrate an organization—and why you need to be extra cautious with the disgruntled employee. Finally, Lisa discusses countermeasures security professionals can take to address these attacks.
Our Take: 
Malcolm Shore's knowledge also extends to ethical hacking practices and practices. 
Description: Wireless networks are convenient and popular, but poor configuration and encryption leave them open to attack. Hackers can use Wi-Fi vulnerabilities to infiltrate your entire network. Security professionals need to know how to detect, prevent, and counter these kinds of attacks using the latest tools and techniques—the subject of this course with cybersecurity expert Malcolm Shore. Malcolm covers everything from configuring basic security to understanding how hackers extract passwords, harvest connections at rogue access point, and attack networks via Bluetooth. He also explains how to select the right antennae for testing and introduces some sophisticated Windows and Linux tools to scan for vulnerabilities, including Acrylic, Ekahau, and Wireshark. By the end of the course, you should be able to shore up your wireless connections and gain confidence that your local network is safe to use.
Our Take:
Ermin Kreponic is an IT expert and Linux enthusiast with a focus on troubleshooting network-related problems. 
Description: Gain the ability to do ethical hacking and penetration testing by taking this course! Get answers from an experienced IT expert to every single question you have related to the learning you do in this course including installing Kali Linux, using VirtualBox, basics of Linux, Tor, Proxychains, VPN, Macchanger, Nmap, cracking wifi, aircrack, DoS attacks, SLL strip, known vulnerabilities, SQL injections, cracking Linux passwords, and more topics that are added every month!
Our Take:
Muharrem Aydin has 20+ years of software engineering experience with titles of software developer, product manager, and integration architect. 
Description: My course, just as my other courses on Udemy, is focused on the practical side of penetration testing and ethical hacking but I also will share with you the theory side of each attack. Before jumping into Penetration Testing or other practices with Ethical Hacking tools you will first learn how to set up a lab and install needed software on your machine.   In this course, you will have a chance to keep yourself up-to-date and equip yourself with a range of Ethical Hacking skills.
Our Take:
Seyed Farshid Miri is an experienced IT, Networking, and security specialist with a demonstrated history of +15 years of work. 
Description: Learn how to hack easy to hard real-world simulated virtual machines on HackTheBox Live Hacking! using unique exploits, tactics, and techniques. Learn the art of intrusion with these CTFs (Capture the Flags) which will help you in the future on every real work project. Also work on pentest methods in web, network, vulnerability assessment workflows, and "Defense in Depth" best practices which will help you hack like black-hat hackers, defend or secure them like security experts and harden your corporate environment against malicious actors.
Our Take:

Sometimes, to defeat your enemies, you must learn to think like your enemy. Hence the emphasis in modern cybersecurity on ethical hacking, the practice of learning hacking techniques and codes to better protect your organization from them. This course provides an insightful and in-depth approach to the topic.

 
Description: The Certified Ethical Hacking Training & Certification course at JanBask Training provides lessons on advanced network packet analysis, making web servers more secure, dealing with malware threats, or learning advanced system penetration techniques for building a highly secure network within industries. The course subjects begin at the basics of ethical hacking and then transitions to SQL Injections, Firewalls, Honeypots, and more. \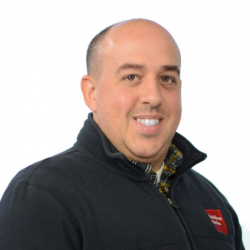 Latest posts by Mike Costello
(see all)