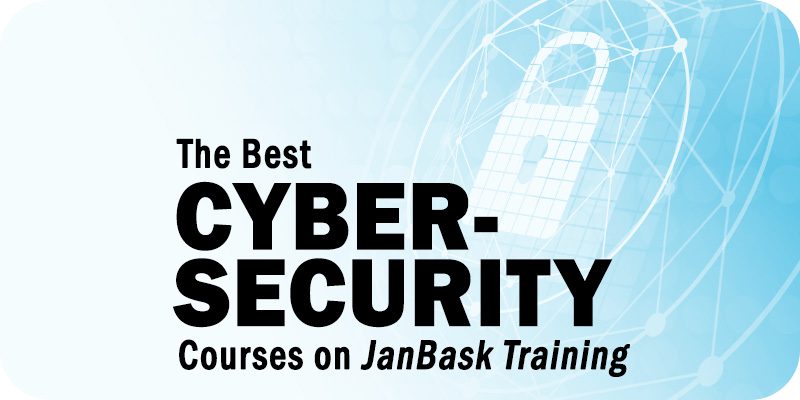 Solutions Review compiled the best cybersecurity courses on JanBask Training for security engineers, IT security team members, and administrators of all skill levels.
Cybersecurity remains a critical component of any enterprise's digital platform, necessary not only for its overall security but for the secure and consistent workflows throughout the IT environment. Therefore, knowing how cybersecurity works and how it fits with your organization's use case is key. Online courses and training are great resources for those who want to learn more about cybersecurity.
With this in mind, the editors at Solutions Review have compiled this list of top-rated JanBask Training cybersecurity courses to consider taking. Each course in its catalog is taught by industry experts in software, creativity, and business skills. Courses are listed in no particular order.
The Best Cybersecurity Courses on JanBask Training
Our Take:

For those looking for a well-rounded course on the fundamentals, this fits the bill. It provides an understanding of the common tasks facing a cybersecurity professional, including network security, protecting data, application control, and more. 
Description: The Cyber Security Training & Certification course at JanBask Training begins with explaining common security problems, the threat landscape in general, and implementation. Then it moves onto identity management, risk management, and network fundamentals. It is designed to lead students into a career in the security domain. 
Our Take:

The New Age Online CISSP Training & Certification at JanBask Training is designed for more advanced security professionals looking to hone their skills and further their careers in the domain. In fact, this course allows professionals to receive their Certified Information Systems Security Professional certification in a novel way. 
Description: This course is designed to provide deeper insights into the security domain. Subjects of the classes include confidentiality, integrity, and availability, risk management, threat management, and asset privacy concerns. Other subjects include security operations, software development security, and security engineering. 
Our Take:

Sometimes, to defeat your enemies, you must learn to think like your enemy. Hence the emphasis in modern cybersecurity on ethical hacking, the practice of learning hacking techniques and codes to better protect your organization from them. This course provides an insightful and in-depth approach to the topic.

 
Description: The Certified Ethical Hacking Training & Certification course at JanBask Training provides lessons on advanced network packet analysis, making web servers more secure, dealing with malware threats, or learning advanced system penetration techniques for building a highly secure network within industries. The course subjects begin at the basics of ethical hacking and then transitions to SQL Injections, Firewalls, Honeypots, and more. \
Those are our picks for the best cybersecurity course on JanBask Training. For more on the latest in cybersecurity and its major vendors, be sure to check out the Solutions Review Endpoint Security Buyer's Guide. 
Solutions Review participates in affiliate programs. We may make a small commission from products  purchased through this resource.

Latest posts by Ben Canner
(see all)