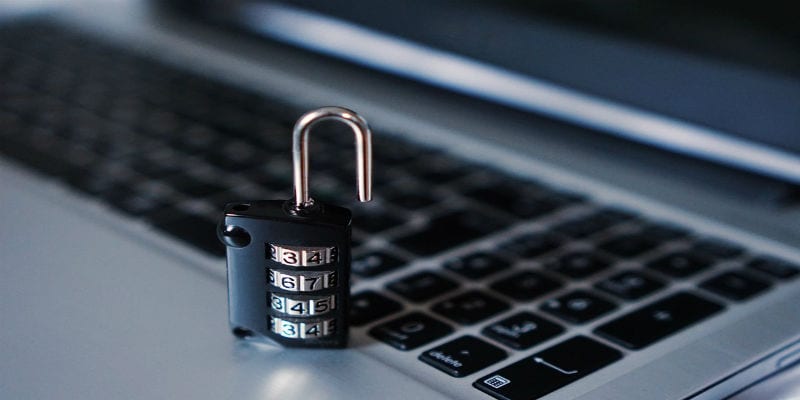 What forms the endpoint security basics for enterprises? How does this fundamental knowledge constitute an enterprise necessity for your digital perimeter safety? Why should your business invest in a modern endpoint protection platform?
Succinctly, your enterprise can't afford to neglect endpoint security basics. While identity and security analytics now serve as fundamental components of modern cybersecurity, endpoint security still provides essential capabilities. Indeed, your enterprise faces a bombardment of cyber attacks such as ransomware and fileless malware every day.
Moreover, endpoint protection platforms offer capabilities which go beyond simply blocking malware. They also keep control of and protect your data traffic flows and business processes—both vital to your enterprise's optimal performance.
Therefore, we present the endpoint security basics so your enterprise can learn what to look for in its cybersecurity solutions.    
Endpoint Security Basics: What is an Endpoint?
When studying endpoint security basics, we must begin at the literal foundations. You can't deploy and maintain proper endpoint security without some understanding of the endpoints themselves.
Endpoints refer to a broad category of devices—any device which can connect to the Internet. These include, but aren't limited:
Laptops.

Desktops.

Mobile Devices, Including Smartphones.

Tablets.

IoT Devices.
Thus, endpoint security works to protect your enterprise's IT environment by safeguarding the entryways users interact with on a daily basis. After all, each endpoint serves as a gateway to your digital assets.  
While this appears simple on the surface, enterprises often struggle with dealing with all of the different devices connecting to their IT infrastructure. For example, without an endpoint protection platform, enterprises lose visibility on the IoT devices in their network. This leaves them vulnerable to hackers' intrusion and to lateral movement attacks.
Moreover, with the prevalence of bring-your-own-device cultures among enterprises brings more and more devices into the fray. This can make it difficult to enforce cybersecurity policies as the network scales to accommodate it.
Endpoint Security Basics: The Digital Threats
Now you have a better idea of what your enterprise needs to protect. However, you also need to know what your enterprise defends against for full cybersecurity efficiency.
Every day, hackers continue to innovate their cyber attacks; they refine their tactics, their programming, and their targets. Additionally, your enterprise often faces malware and other digital threats distinct from other businesses. For example, your business' size and its industry dictate what cyberattacks hackers use against you.
However, there are some common forms of cyber attacks:     
Ransomware, one of the most common forms of traditional malware, continues to proliferate. Ransomware infiltrates enterprise networks and holds either selected crucial databases or entire environments hostage, as Baltimore recently experienced. While your business can pay the ransom to free the hostage assets, you should not do that; hackers can easily re-enter your network and hold you hostage again.        
Cryptocurrency Mining Malware also goes by the name cryptojacking. Hackers use this malware to quietly infiltrate your enterprise devices and "mine" cryptocurrency. Obviously, this can eat up processing power on your devices, but it also eats electrical power sometimes to point of physical damage. Above all, it offers a quieter path to illicit profits for hackers than ransomware.    
Fileless Malware is the most recent addition to the cyber attack lineup, but perhaps the most dangerous currently in circulation. Instead of downloading a file like traditional malware, this uploads a program to a native process on the endpoint such as Java or PowerShell. Thus it piggybacks on the process and disguises it.     
Unfortunately, this only scratches the surface of possible attacks.
What are The Essential Endpoint Security Components?
In other words, what are the key capabilities which make up comprehensive, next-generation endpoint security? Your enterprise needs more than simple antivirus capabilities if it aims to survive in the current digital marketplace. In fact, your business needs a far more expansive digital perimeter which can accommodate both scaling networks and cloud environments.
Summarily, endpoint security basics involve policy impositions thoroughly inspect and analyze every device and application before granting access to the network.    
Next-generation endpoint security capabilities can include:
Antivirus.

Application Whitelisting.

Network Access Control.

Endpoint Detection and Response.

Data Loss Prevention.

Insider Threat Protection.

Data Classification.

Port Control.

URL Filtering.

Browser Isolation.

Cloud Perimeter Security.

Endpoint Encryption.

Sandboxing.

Secure Email Gateways.
Of course, you can deploy all of these endpoint protection tools and components as individual solutions. However, your enterprise shall benefit more than a comprehensive cybersecurity platform.
Why Does Legacy Antivirus Prove Inadequate in Comparison?
Why even worry about endpoint security basics? Couldn't you just invest in an antivirus solution instead?
Unfortunately, legacy antivirus solutions can't possibly keep your enterprise safe against modern threats. Even the most advanced pure antivirus solutions can only protect your business against traditional malware. Compounding the problem, malware is currently undergoing a decline as hackers embrace new tactics as described above.
Endpoint security provides the kind of in-depth analysis which antivirus just can't provide via machine learning, vulnerability, behavioral analysis, and sandboxing. In particular, sandboxing proves especially necessary for your enterprise's endpoint security basics. It allows your enterprise to test out potential threats before allowing them into the network proper.
Moreover, antivirus solutions can't handle the cloud. This proves an impediment to enterprises looking to undergo a digital transformation or to enjoy the profitability and communications of the cloud.
Actually, some researchers argue next-generation antivirus solutions don't exist. In fact, focusing on antivirus solutions can confuse your endpoint security selection process. Granted you should rush into replacing your antivirus solution; you still need to weigh your individual cybersecurity use case and needs first.    
How to Learn More About Endpoint Security Basics
Your enterprise needs full-fledged endpoint security to survive. While identity proves an essential part of any digital perimeter, endpoint security remains an equally vital component. If you want to learn more about endpoint security basics, you should check out our other endpoint security best practices articles! Additionally, you can download our 2019 Endpoint Security Buyer's Guide. It contains in-depth analyses of the major vendors and their key capabilities. We even provide a Bottom Line for each.

Latest posts by Ben Canner
(see all)