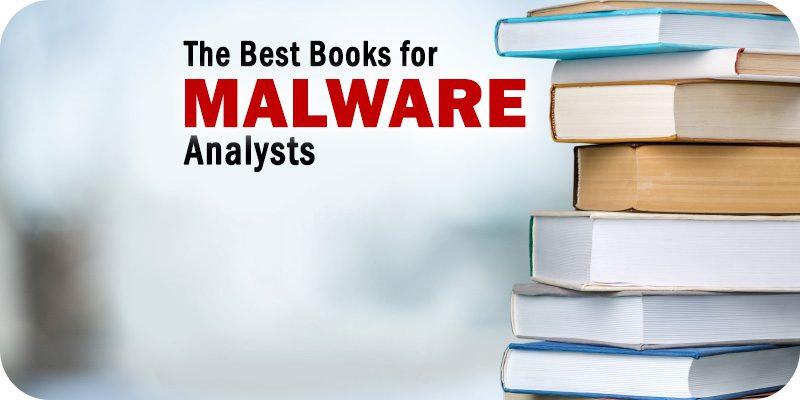 Solutions Review finds the highest-rated books for malware analysts available on Amazon right now. You need to add these to your collection today. 
Solutions Review frequently shares our finds for essential cybersecurity titles and books every InfoSec professional and IT security team should have on the shelf. Here's one of our lists. 
For this list, we wanted to zoom in on a specific profession in cybersecurity – Malware Analyst – and share the highest-rated titles that might appeal to members of said profession. These books qualify for this list by providing essential perspectives and information beneficial to Malware Analysts and by having a four and having a four-star rating on Amazon at minimum.
These books are intended for professionals, whether just beginning their careers or already established as experts. All are written by authors with proficiency and/or recognition in the field of cybersecurity.
The Highest-Rated Books for Malware Analysts Available on Amazon
Our Take:
Dylan Barker is a technology professional with 10 years' experience in the information security space, which shines through the text.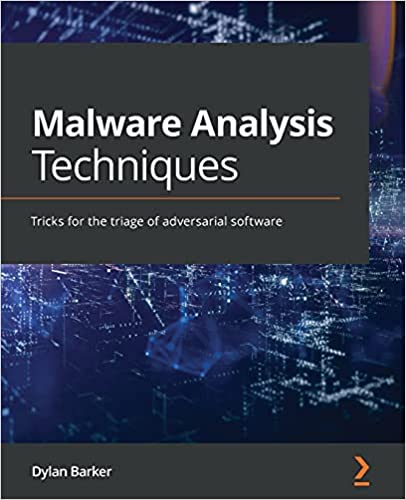 Description: Malware Analysis Techniques begins with an overview of the nature of malware, the current threat landscape, and its impact on businesses. Once you've covered the basics of malware, you'll move on to discover more about the technical nature of malicious software, including static characteristics and dynamic attack methods within the MITRE ATT&CK framework. You'll also find out how to perform practical malware analysis by applying all that you've learned to attribute the malware to a specific threat and weaponize the adversary's indicators of compromise (IOCs) and methodology against them to prevent them from attacking. 
Our Take:
Michael Sikorski is a malware analyst, researcher, and security consultant at Mandiant. Andrew Honig is an Information Assurance Expert for the Department of Defense. 
Description: For those who want to stay ahead of the latest malware, Practical Malware Analysis will teach you the tools and techniques used by professional analysts. With this book as your guide, you'll be able to safely analyze, debug, and disassemble any malicious software that comes your way. Hands-on labs throughout the book challenge you to practice and synthesize your skills as you dissect real malware samples, and pages of detailed dissections offer an over-the-shoulder look at how the pros do it. You'll learn how to crack open malware to see how it really works, determine what damage it has done, thoroughly clean your network, and ensure that the malware never comes back.
Our Take:
Monnappa K A works for Cisco Systems as an information security investigator focusing on threat intelligence and the investigation of advanced cyber-attacks. He is a member of the Black Hat review board.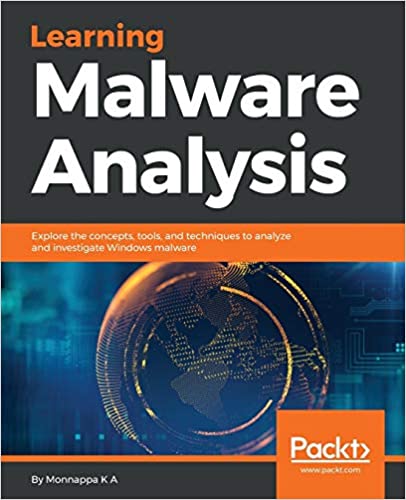 Description: This book teaches you the concepts, techniques, and tools to understand the behavior and characteristics of malware through malware analysis. It also teaches you techniques to investigate and hunt malware using memory forensics. This book introduces you to the basics of malware analysis, and then gradually progresses into the more advanced concepts of code analysis and memory forensics. It uses real-world malware samples, infected memory images, and visual diagrams to help you gain a better understanding of the subject and to equip you with the skills required to analyze, investigate, and respond to malware-related incidents.
Our Take:
Alexey Kleymenov has more than 10 years of practical experience at three international antivirus companies. Amr Thabet is a former malware researcher at Symantec and the founder of MalTrak.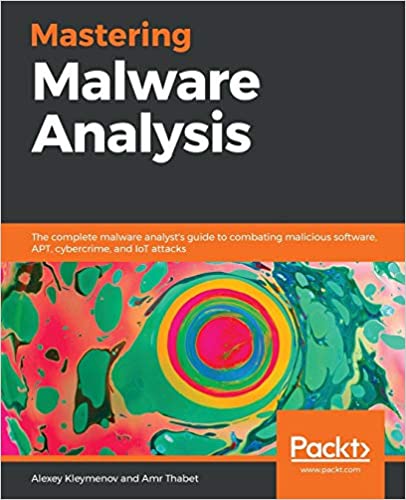 Description: Mastering Malware Analysis explains the universal patterns behind different malicious software types and how to analyze them using a variety of approaches. You will learn how to examine malware code and determine the damage it can possibly cause to your systems to ensure that it won't propagate any further. Moving forward, you will cover all aspects of malware analysis for the Windows platform in detail. Next, you will get to grips with obfuscation and anti-disassembly, anti-debugging, as well as anti-virtual machine techniques. This book will help you deal with modern cross-platform malware. 
Our Take:
Alex Matrosov is a leading offensive security researcher at NVIDIA. Eugene Rodionov, PhD, is a Security Researcher at Intel working in BIOS security for Client Platforms. Sergey Bratus is a Research Associate Professor in the Computer Science Department at Dartmouth College.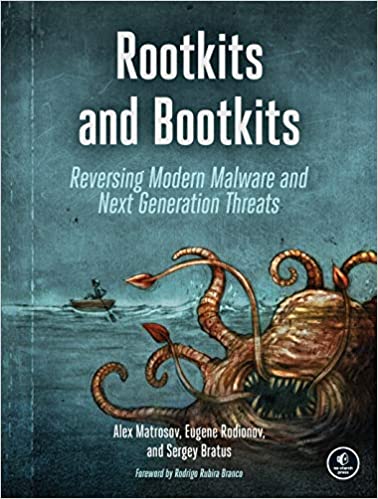 Description: Rootkits and Bootkits will teach you how to understand and counter sophisticated, advanced threats buried deep in a machine's boot process or UEFI firmware. With the aid of numerous case studies and professional research from three of the world's leading security experts, you'll trace malware development over time from rootkits like TDL3 to present-day UEFI implants and examine how they infect a system, persist through reboot, and evade security software.
Our Take:
Joshua Saxe is Chief Data Scientist at major security vendor, Sophos, where he leads a security data science research team. Hillary Sanders leads the infrastructure data science team at Sophos.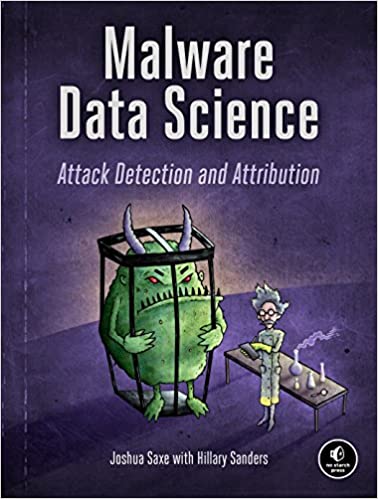 Description: Security has become a "big data" problem. The growth rate of malware has accelerated to tens of millions of new files per year while our networks generate an ever-larger flood of security-relevant data each day. In order to defend against these advanced attacks, you'll need to know how to think like a data scientist. In Malware Data Science, security data scientist Joshua Saxe introduces machine learning, statistics, social network analysis, and data visualization, and shows you how to apply these methods to malware detection and analysis.
Those were our picks of the highest-rated books for Malware Analysts available on Amazon now. For more on endpoint security, check out the Endpoint Security Buyer's Guide and Endpoint Detection and Response (EDR). 
Solutions Review participates in affiliate programs. We may make a small commission from products  purchased through this resource.

Latest posts by Ben Canner
(see all)