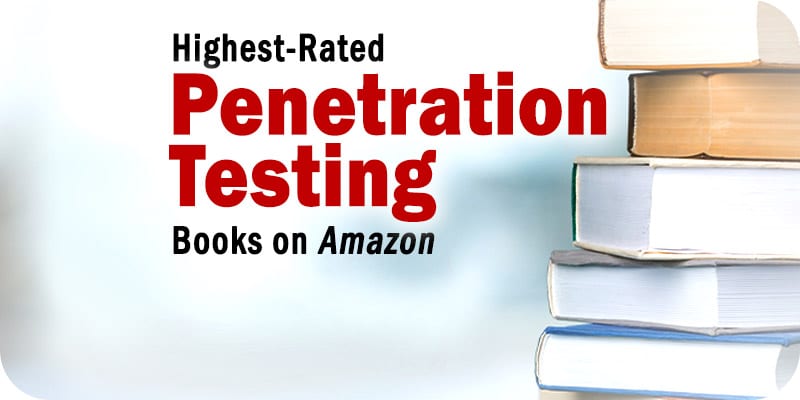 Solutions Review finds the Highest-Rated Penetration Testing books available on Amazon right now. You need to add these to your collection today. 
Solutions Review frequently shares our finds for essential cybersecurity titles and books every InfoSec professional and IT security team should have on the shelf. Here's one of our lists.
For this list, we wanted to zoom in on a specific branch of cybersecurity – Penetration Testing – – and share the highest-rated titles on the subject. These books qualify for this list by being about penetration testing specifically and having a four-star rating on Amazon at minimum. 
These books are intended for beginners and experts alike and are written by authors with proficiency and/or recognition in the field of cybersecurity.
The Highest-Rated Penetration Testing Books Available on Amazon
Our Take:
Sean Oriyano is a longtime security professional and Chief Warrant Officer and Unit Commander specializing in cybersecurity training.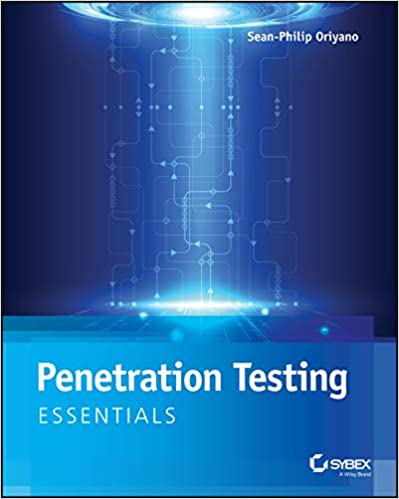 Description: Penetration Testing Essentials provides a starting place for professionals and beginners looking to learn more about penetration testing for cybersecurity. Certification eligibility requires work experience―but before you get that experience, you need a basic understanding of the technical and behavioral ways attackers compromise security, and the tools and techniques you'll use to discover the weak spots before others do. You'll learn information gathering techniques, scanning and enumeration, how to target wireless networks, and much more as you build your pen tester skill set. 
Our Take:
Wil Allsopp is an IT security expert with 20 years experience, specializing in red team engagements, penetration testing, vulnerability assessment, and security audits.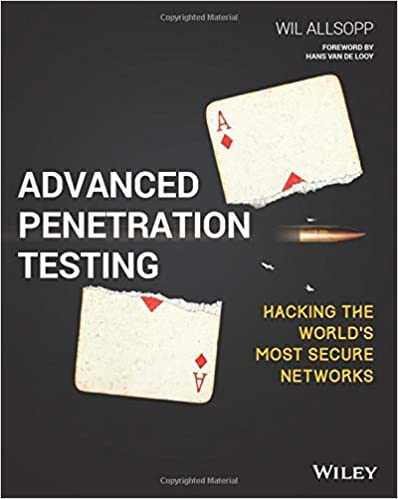 Description: Advanced Penetration Testing: Hacking the World's Most Secure Networks takes hacking far beyond Kali Linux and Metasploit to provide a more complex attack simulation. Featuring techniques not taught in any certification prep or covered by common defensive scanners, this book integrates social engineering, programming, and vulnerability exploits into a multidisciplinary approach for targeting and compromising high-security environments…this guide contains the crucial techniques that provide a more accurate picture of your system's defense.
Our Take:
Phillip L. Wylie has over two decades of experience working in IT and information security. Kim Crawley is dedicated to researching and writing about a plethora of cybersecurity issues.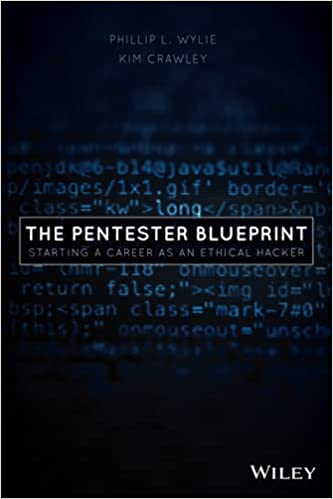 Description: You'll learn about the role of a penetration tester, what a pentest involves, and the prerequisite knowledge you'll need to start the educational journey of becoming a pentester. Discover how to develop a plan by assessing your current skill set and finding a starting place to begin growing your knowledge and skills. Finally, find out how to become employed as a pentester by using social media, networking strategies, and community involvement.
Our Take:
Georgia Weidman is a penetration tester, researcher, and the founder of Bulb Security, a security consulting firm.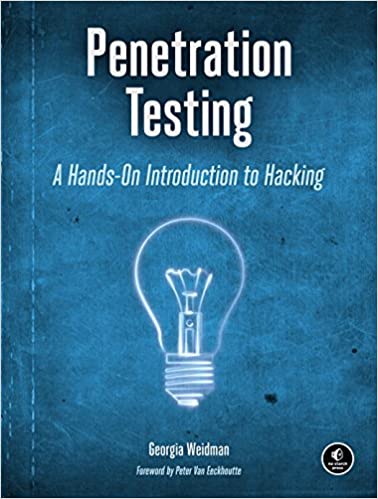 Description: In Penetration Testing, security expert, researcher, and trainer Georgia Weidman introduces you to the core skills and techniques that every pentester needs. Using a virtual machine-based lab that includes Kali Linux and vulnerable operating systems, you'll run through a series of practical lessons with tools like Wireshark, Nmap, and Burp Suite. As you follow along with the labs and launch attacks, you'll experience the key stages of an actual assessment – including information gathering, finding exploitable vulnerabilities, gaining access to systems, post-exploitation, and more.
Our Take:
Dr. Patrick Engebretson obtained his Doctor of Science degree with a specialization in Information Security from Dakota State University.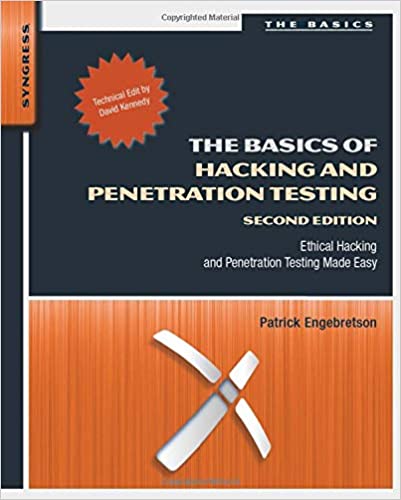 Description: The Basics of Hacking and Penetration Testing, 2nd Ed. serves as an introduction to the steps required to complete a penetration test or perform an ethical hack from beginning to end. No prior hacking experience is needed. You will learn how to properly utilize and interpret the results of modern-day hacking tools, which are required to complete a penetration test. Tool coverage includes Backtrack and Kali Linux, Google reconnaissance, MetaGooFil, DNS interrogation, Nmap, Nessus, Metasploit, the Social Engineer Toolkit (SET), w3af, Netcat, post-exploitation tactics, the Hacker Defender rootkit, and more. 
Those were our picks for the highest-rated penetration testing books available on Amazon now. For more on enterprise cybersecurity, check out our Endpoint Security Buyer's Guide. 
Solutions Review participates in affiliate programs. We may make a small commission from products  purchased through this resource.

Latest posts by Ben Canner
(see all)