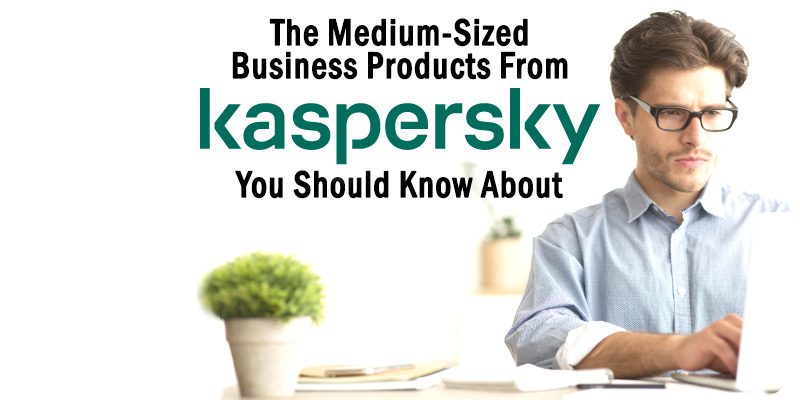 The editors at Solutions Review explore the medium-sized business products available from Kaspersky. 
Nothing matters more in cybersecurity than making sure you select and utilize the right solution to fit your business's individual use case. More industrial enterprises will need endpoint security that may not quite resemble the platform of a financial business or a retailer. An enterprise operating on the cloud or a hybrid environment needs protections that often don't resemble the capabilities necessary for the Internet of Things (IoT). 
Kaspersky offers a bundle of medium-sized endpoint security solutions which can help businesses deploy and maintain a consistent endpoint security layer across the entire IT environment. We at Solutions Review took a look at its offerings. Here's what we learned. 
The Medium-Sized Business Products From Kaspersky You Should Know About
The Kaspersky Endpoint Security Cloud is designed to protect Windows and file servers. Additionally, it works to protect Mac OS devices, iOS and Android mobiles, and Microsoft Office 365. Among its features, it allows users to sign up for an account instead of getting tied up in hardware and software provisioning. The Cloud Plus solution provides EDR incident visibility, investigation tools, and software provisioning. Also, it offers Shadow IT discovery and blocks user access to unnecessary or unauthorized cloud resources.
Kaspersky Security for Microsoft Office 365 offers medium-sized businesses an advanced, all-in-one threat protection for Microsoft Office 365's communication and collaboration services. It can stop the spread of malicious software, phishing, ransomware, spam, and business email compromise (BEC); moreover, it can be operated without deep IT knowledge. It protects Microsoft Exchange Online, OneDrive, SharePoint Online, and Teams. 
This advanced option provides businesses and IT security teams with automated EDR. It detects advanced threats while server hardening capabilities enhance protection with additional application, web, and device controls to prevent the theft of corporate and financial information. Additionally, it detects and patches vulnerabilities to reduce attack entry points, saves time by automating OS and software deployment tasks, and encrypts data to prevent damage from data leakage on a lost device.
Kaspersky Hybrid Cloud Security provides efficient virtual and cloud workload protection, visibility, and control for hybrid IT infrastructures, with no adverse impact on systems or users. This solution features multi-layered security technologies – including system hardening, exploit prevention, file integrity monitoring, network attack blocking, and static & behavioral anti-malware. In turn, this delivers comprehensive protection throughout the entire infrastructure, from virtualized servers and desktops to public cloud (AWS, Azure, Google Cloud) instances. Moreover, it protects Windows and Linux servers and virtual desktops provides Next Gen protection against the latest cyber threats, and manages from a single point across your whole hybrid infrastructure
This SaaS-based solution provides advanced detection, automated and managed threat hunting supported by Kaspersky experts, and guided response capabilities to deliver enhanced threat visibility and analysis, while slashing Mean Time To Respond, taking your incident response capabilities to the optimum level without the need for additional resources. Kaspersky Optimum Security is quick to deploy, easy to scale, and simple to master, with automation that perfectly balances human intelligence and technological innovation.
Those are the medium-sized business products from Kaspersky you should know. For more, check out the Endpoint Security Buyer's Guide.

Latest posts by Ben Canner
(see all)