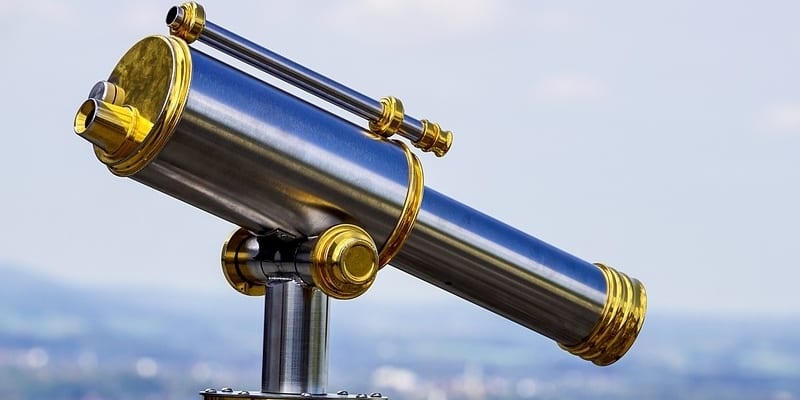 In 2017, the Solutions Review editorial staff declared the endpoint security market mature.
This proved an accurate assessment. So did our predictions of the crests and falls in popularity, reputation, and innovation which follows maturity in the marketplace. However, in 2018 endpoint security solutions and vendors faced a new wave of threats and challenges from a changing threat landscape and new enterprise demands. With the proliferation of enterprise digital transformation and the rise in new forms of malware—including fileless malware—endpoint protection platforms must rapidly evolve or be left behind.
In 2018, Endpoint security must now account for mobile devices, cloud architecture, cloud containers, and remote logins in their digital perimeter monitoring. Endpoint protection platforms must incorporate threat detection via endpoint detection and response (EDR) capabilities to stay relevant in the modern age. In addition, 2018 proved a year of major mergers, acquisitions, and other market moves.   
In other words, 2018 presented more challenges to endpoint security than ever encountered before, and 2019 will create even greater obstacles for vendors. The field thus appears poised for even more innovations, fiscal risks, and sudden market shifts in 2019. With that in mind, here are our picks for the Top 6 Endpoint Security Vendors to Watch in 2019, presented in alphabetical order:
Bitdefender
While all of our picks for the "Top 6 Endpoint Security Vendors to Watch in 2019" made major market moves, Bitdefender's most recent 2018 activities indicate serious preparation for the future. The vendor just recently purchased RedSocks, a security analytics vendor, indicating they're preparing to face the future blurring lines between the different cybersecurity fields. Bitdefender also updated their GravityZone Ultra solution to incorporate stronger EDR capabilities. In addition, Bitdefender was named a Leader in the Forrester Wave for Endpoint Security Suites Report for Q2 2018 and to the Gartner Magic Quadrant for EPP. 2019 is looking good for them!
Carbon Black
Among the Top 6 Endpoint Security Vendors to Watch in 2019, Carbon Black has promoted itself as one of the most prominent in both next-generation endpoint security and threat research. They have continually added new capabilities, such as threat hunting, to its security cloud. They have also formed new partnerships in its Cb Connect network with several other solution providers. Carbon Black also went forward with its IPO this year which met with considerable success. Carbon Black was also named to the Forrester Wave Report as a Strong Performer and as a Visionary in the Gartner Magic Quadrant for EPP. 2019 may yet solidify its excellent gains.
Cybereason
All of the Top 6 Endpoint Security Vendors to Watch in 2019 received the accolades and recognition becoming onto them. However, Cybereason received awards deserving special note as endpoint protection platforms transition into 2019. Lior Div, CEO and Cofounder of Cybereason, was named an EY 2018 New England Entrepreneur of the Year finalist. In addition, Cyberreason won the "Most Innovative Solution Award" at the 2018 IT Security Leadership Exchange. Further, SC Magazine's SC Lab Team gave it a 4.75 star rating out of 5 and an "SC Labs Recommended" seal of approval. Cybereason is gaining increasing ground, and it will be fascinating to see what moves they make in 2019.      
Druva
2018 proved a fantastic year for Druva. Specializing in cloud security, backup and disaster recovery, and the digital cloud perimeter, Druva made its very first acquisition this year when it purchased CloudRanger—an Amazon Web Services backup and disaster recovery company. This might indicate the necessity of incorporating backup into endpoint security. There are also strong rumors in Q4 2018 of Druva considering an IPO, which may very well come to pass in 2019. Druva's CEO and Founder Jaspreet Singh was named in the Top 10 Coolest CEOs in Endpoint Security by Solutions Review. Under his leadership, Druva's distinct cloud perimeter security and research should continue well into 2019.
Endgame
In addition to making the Top 6 Endpoint Security Vendors to Watch in 2019 list, Endgame was named a visionary in the Gartner Endpoint Protection Platform Magic Quadrant for 2018. In addition, Endgame CEO Nate Fick was named one of the "100 Most Creative People in Business" by Fast Company. The vendor was also named to the Forbes 2018 Cloud 100, a prominent list of the top 100 private cloud companies. At the beginning of this year, Endgame also announced the first macOS endpoint protection against unknown threats—a major step in the endpoint security solution market. Will Endgame continue to acquire awards in 2019? Only time will tell!     
LogMeIn
The LogMeIn portfolio is one of the most diverse in the Top 6 Endpoint Security Vendors to Watch in 2019 list; it is the parent company of password management solution provider LastPass as well as serving as an enterprise cloud-based software vendor. In addition, LogMeIn provides comprehensive endpoint management and security solution indicative of the blurring lines between identity security and the traditional endpoint perimeter. The LogMeIn Central solution security portfolio includes anti-virus, patch management, proactive alerts, software inventory, and computer health monitoring, thereby providing a comprehensive package for enterprises struggling with perimeter security gaps or visibility issues.

Latest posts by Ben Canner
(see all)