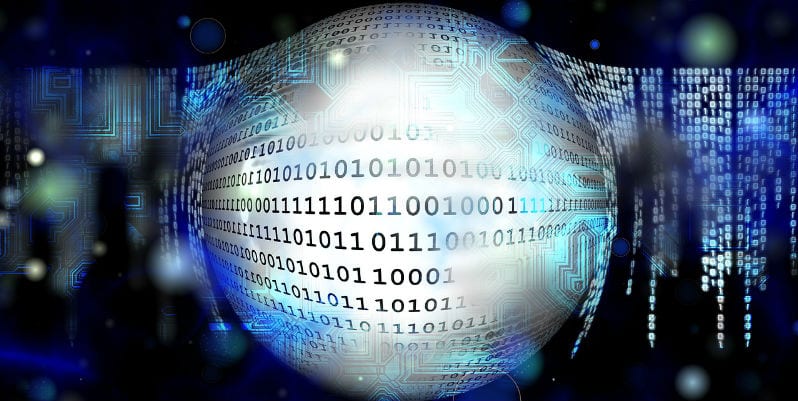 What makes next-generation endpoint security so essential? Why should your enterprise care about endpoint security in a detection-focused cybersecurity environment? Which capabilities make modern endpoint security distinct from its legacy counterparts? 
Once upon a time, your business could rely on preventative antivirus to protect its digital assets. After all, at that time enterprises only had so many endpoints on-premises to monitor. Comparatively, a ransomware attack could only cause a relatively mild annoyance.
However, those days have long since passed. Now a ransomware attack could inflict significant downtime and subsequent loss of profits. Any threat which penetrates your digital perimeter could dwell on the network for months or years, causing damage over time. Moreover, hackers don't just use the same threats over and over again. Instead, they adopt new malware like fileless malware or evolve their threats to bypass prevention.  
Further, as your enterprise scales and adopts new technologies such as cloud or the IoT, the perimeter becomes more porous. Simply trying to maintain visibility over all of your digital assets proves increasingly challenging.  
Fortunately, next-gen endpoint security works to alleviate these issues. Let's dive into what makes next-generation endpoint security so essential to your enterprise. 
What Makes Next-Generation Endpoint Security So Essential
? 
Antivirus In the Modern Age
The relationship between endpoint security, whether next-gen or not, and antivirus proves fraught. On the one hand, your enterprise still needs antivirus; hackers continue to use malware of all forms to conduct their cyber attacks. True, the popularity of ransomware tends to fluctuate, but the recent attacks on municipal governments show hackers still utilize them. A strong digital perimeter remains critical as a result. 
However, relying on antivirus alone or even overemphasizing the importance of antivirus can result in equally dangerous scenarios. Unfortunately, enterprises tend to overpraise their antivirus because of their familiarity with the interface. Yet most legacy antivirus solutions don't possess the capabilities or threat intelligence necessary to keep up with hackers. Also, antivirus solutions optimally defend a few centralized endpoints, not the increasingly disparate endpoints of modern networks or cloud environments.
In other words, antivirus needs to act as a capability and component of your next-generation endpoint security. By making it only a part of your overall platform, it can work in tandem with incoming threat intelligence. That may prove the deciding factor in your cybersecurity overall. 
EDR is A "Must Have," Not a "Like To Have"
According to technology research giant Gartner, endpoint protection platforms need endpoint detection and response (EDR). In fact, it may stand as one of the key capabilities of all next-generation endpoint security solutions going forward. 
Here's why: your enterprise's modern digital perimeter can deflect or deter most threats. In fact, hackers tend not to bother targeting businesses with sophisticated perimeters. Instead, they target enterprises with weak cybersecurity and looser access. However, even the strongest perimeter can't protect your enterprise against 100% of all malware attacks.  
Eventually, a hacker will break through your perimeter. From there, they can plant a dwelling threat which can exploit your own processing power against you. In other cases, they could use the security hole as a stepping stone to other endpoints or targets. 
Hence the need for EDR. EDR monitors, collects, records, and stores endpoint activity. Then, your security team can use this data to detect attacks and dwelling threats. Additionally, it provides a centralized incident response interface for easy alert investigation and threat detection. 
Moreover, EDR increases visibility over your entire endpoint environment. With the proliferation of mobile devices and Internet of Things (IoT) devices, this features demonstrates its importance continually. 
The Cloud Changes Everything
In fact, the subtitle may actually undersell how much it disrupts traditional business processes. The cloud offers your enterprise new opportunities in communication, collaboration, and efficiency. The benefits to your bottom line alone should convince you of the power of cloud adoption. 
Yet with every benefit comes a potential drawback or at least the potential for consequences. Indeed, the cloud brings with it new cybersecurity challenges, including poor database configurations and more porous perimeters. Additionally, you need to remember cloud providers are only obligated to protect their own services and infrastructures. They do not have such obligations about whatever digital assets you may store on the cloud. 
Next-generation endpoint security helps to fortify your cloud assets by fortifying the endpoints connecting to them. Every endpoint serves as a gateway into your network. Moreover, each endpoint serves as the connection point of incoming and outgoing data on the cloud and on-premises. With next-generation endpoint security's data loss prevention capabilities, you can make sure the gateways stay sealed tight.  
Also, you can deploy application control to monitor the apps used in your cloud environment and the movement of data therein. Through this capability, your security team can prevent the unauthorized download of applications, prevent those downloaded from running, and monitor their data consumption or movements. 
Don't Forget the Sandbox
Of all the capabilities offered by next-generation endpoint security, we find sandboxing one of the most versatile. This enables your IT security team to examine grayware—programs with unknown or possibly malicious intentions—or otherwise new programs safely. 
Sandboxing creates a replicated but closed version of your IT network with dummied data. Your team can then upload a suspicious program into the dummy network to see how it acts and its true intentions. If it's malicious, your cybersecurity solution can remove it without it causing any damage at all. Further, it adds to your overall threat intelligence to observe how certain programs run and what can or can't be trusted. 
How to Get Started on Next-Generation Endpoint Security
Of course, this only scratches the surface of what next-gen endpoint security can offer your business. Other capabilities include endpoint monitoring, patch management, device control, and next-generation firewalls. If you would like to learn more, we offer our 2019 Endpoint Security Buyer's Guide. It explores the top providers in the field and their key capabilities. 
Don't make hackers' jobs easier than they are already. Update your digital perimeter today with endpoint security built for modern times! 

Latest posts by Ben Canner
(see all)