As part of Solutions Review's Premium Content Series—a collection of contributed columns written by industry experts in maturing software categories—and the 4th Annual WorkTech Insight Jam, Uri Haramati, CEO and co-founder of Torii, shares some predictions on the future of a SaaS-powered world.

As one year comes to a close, a new one begins. While it's likely nothing fundamental changes, a new year allows us to reflect and consider the future. My predictions for 2023 are just that. A perspective about the future of SaaS-based on trends and patterns I've seen emerge. In fact, many of my predictions are paths that bold companies have already started to traverse—but now we're at a tipping point where others will join in mass.  
1: Procurement Will Use Data for Software Decisions Like Never Before
Procurement has a tough job. Find value, save costs, and deal with an onslaught of vendors. These tasks are complicated when dealing with SaaS. To understand why we must recognize how we adopt cloud apps. The modern knowledge worker uses software for everything, and that software is primarily cloud-based. Moreover, in a hybrid or remote company, SaaS is the workplace.   
Much, if not most, of a company's cloud apps are procured by non-procurement employees. It's common for applications to get tested, purchased, adopted, and integrated without IT, Procurement, Security, or anyone else ever hearing about it. 
This can be positive, an indicator of innovation within a company, but it is also a problem if you are in procurement. It puts procurement pros consistently in response mode, on the receiving end of surprise contract renewals, scrambling to devise a plan, and trying to figure out how to trim the right costs. Unfortunately, this has often meant making decisions without all the necessary data about tool usage and trends, redundant apps, and costs. The result is deadweight apps and under-utilized licenses staying long past their welcome. 
However, things are changing.  
We're seeing more and more businesses benefiting from discovering their entire distributed SaaS portfolio along with real-time usage and leveraging this data so that procurement can see the whole SaaS picture needed to do their jobs. By having complete and up-to-date information about contract terms, app usage, and app owners at their fingertips, they can—and do—make intelligent, data-driven decisions in a fraction of the time. Decisions that save them tremendous amounts of money and put procurement in a position to add much greater value to the company.  
2) Enterprises Will Focus on ROI-Driving Tools
In 2020, when the pandemic struck, businesses adopted a lot of new technology—almost entirely cloud-based—to adapt to remote and hybrid work. More recently, in 2022, the economy started showing warning signs of uncertainty and recession. As a result, many companies have begun or accelerated cutting their bloated SaaS budgets.  
My prediction for 2023 is that organizations will continue to cut waste and save money. But rather than focusing on the bottom-line cost, they'll care more about the ROI of each tool. This is the next phase in SaaS maturity. Bulk up, cut, and stabilize. In 2023, companies will seek equilibrium for a sustainable way forward. They will keep valuable tools without hemorrhaging costs.
It will be relatively easy for businesses to make this happen because tools that enable this have matured. For example, many use SaaS Management Platforms to audit the usage of different applications and the value they deliver to users and automate management tasks. They right-size licenses, remove duplicate and unused apps, and eliminate time-intensive manual tasks like onboarding and offboarding.  
By improving the efficiency of tough or time-consuming tasks and reducing wasted costs, ROI improves on all fronts. Equally important, we've also seen that this task is not a solo effort. And that leads to my third prediction for 2023.   
3) SaaS Management Will Become a Team Sport
Cloud-based software is easy to adopt and implement and has led to employees procuring their own tech. Now, anyone and everyone is an app owner. Unfortunately, this decentralized app adoption has created information silos and bloat of Shadow IT, threatening businesses' security, budget, and efficiency. 
It's become clear that SaaS management is no longer an "IT thing." Instead, it's a shared responsibility with a shared incentive to get it right, which means handling it together. A new approach to SaaS is taking root—one that recognizes its distributed reality is based on collaboration and transparency and empowers all team members. 
My prediction for 2023 is that the majority of companies will recognize the reality of the new SaaS world, as well as the negative impacts of mismanaged SaaS—and they'll see the urgency of prioritizing distributed SaaS management. IT will accept the challenge of empowering all stakeholders involved in SaaS management—app owners, IT admins, procurement, finance, and business leaders—and enabling visibility and collaboration at levels that did not previously exist.  
Businesses will focus on making it easy to enable:  
Distributed Discovery: Find every single app as users sign up for them.
Unified Insight: A central view into the usage, cost, and governance posture of every app and user, with distinct sub-views per stakeholder group.
Collaboration & Automation: Delegated actions and automations that allows people to work with and assign tasks to the app, budget, and procurement owners across the organization.
ROI Optimization: Maximizing the impact of every single app and putting that optimization on autopilot with workflows.

 
This trend is already in motion—2023 will be the tipping point for the widespread adoption of this mentality and practice. 
---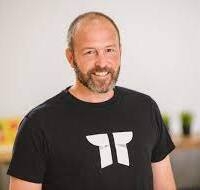 Latest posts by Uri Haramati
(see all)