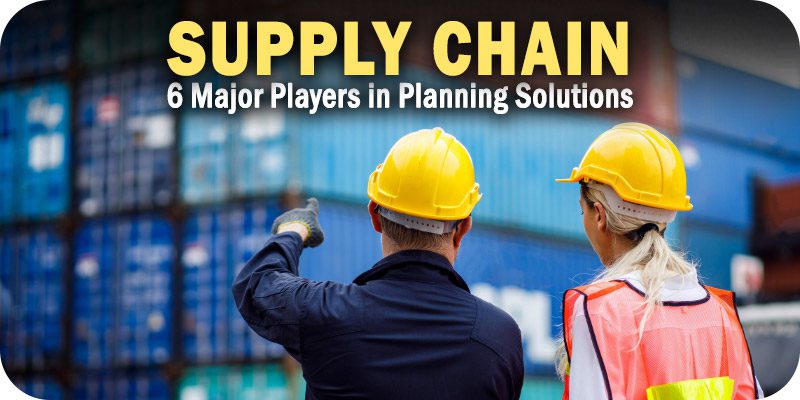 These providers were recently named major players in Supply Chain Planning Solutions (SCP) markets for 2022 by analyst house Gartner, Inc. Our editors have compiled summaries for each of them.
Supply chain planning (SCP) solutions provide companies across industries with technology-based support to manage, link, collaborate, align, and develop agile, responsive planning practices for their supply chains. In most cases, modern SCP solutions act as unified data model environments built around a single supply chain model used for planning purposes.
Gartner recently named the following supply chain planning solution providers as Leaders in the 2022 version of its Magic Quadrant for Supply Chain Planning Solutions. The report highlights and scores the top products in the SCP marketplace and identifies these four providers as being cornerstones in the space. To help you learn about these companies, our editors have put together a summary of each of their services. The list is organized alphabetically.
6 Major Players in Supply Chain Planning Solutions
---
Description: Anaplan provides cloud-native, enterprise-level SaaS solutions for companies across industries. With Anaplan's cloud-based supply, demand, and S&OP processes, companies can streamline departmental collaboration, establish planning horizons, aggregate data in a single location, and generate predictive forecasts with digital replications of their existing supply chain. Its supply chain planning capabilities include supply chain intelligence, engineering resource management, inventory optimization, demand planning, supplier collaboration, and supply chain risk management.
---
Description: Blue Yonder is a global provider of digital supply chain and omnichannel commerce fulfillment services to retail, consumer, automotive, third-party logistics (3PL), and high-tech organizations. Its Luminate Planning solution provides E2E multi-enterprise planning capabilities to help enterprises across verticals predict disruptions and pivot their production, inventory, and labor strategies in the face of potential uncertainty. Those capabilities include integrated business planning, consensus demand planning, production planning, disruption planning, supply planning, and more.
---
Description: John Galt Solutions provides end-to-end supply chain planning capabilities to help companies optimize their supply chains, accelerate digital transformation, and connect data and operations. With its AI-driven SaaS Atlas Planning Platform, businesses can develop an intelligent, agile digital supply chain that generates business value, shapes new opportunities, and reduces risks. Capabilities cover demand planning, S&OP, inventory optimization, automated workflows, continuous real-time planning, production scheduling, transportation optimization, and more.
---
Description: Kinaxis offers a supply chain planning solution called RapidResponse that provides concurrent planning services to global organizations in process and discrete manufacturing environments worldwide. The company's suite of synchronized planning applications includes S&OP, demand, inventory management, supply planning, control tower, transportation management, artificial intelligence (AI), integrated business planning (IBP), and more. These applications all use a single data model, user interface, and code base, enabling users to connect their entire supply chain.
---
Description: OMP works with global companies in consumer goods, life sciences, chemicals, metals, and across process manufacturing verticals. Its Unison Planning solution covers a range of supply chain planning efforts, including network modeling, reporting, detailed scheduling, multi-enterprise planning, demand management, network design, data management, planning decision alignment, S&OP, and more. The company also offers multiple support services for clients who need help with implementations, user engagement, software training, and advisory.
---
Description: o9 Solutions provides an AI and knowledge-powered planning platform to companies across manufacturing, retail, distribution, and retail industries looking to transform their supply chain, finance, commercial, and sustainability decision-making. Its planning capabilities include financial management, supply chain analytics, revenue planning, market intelligence, integrated business planning (IBP), S&OP, long-range planning, data integrations, retail demand planning, process management, AI/ML, digital supplier collaboration, supply chain control tower, and more.
---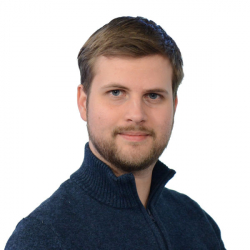 Latest posts by William Jepma
(see all)