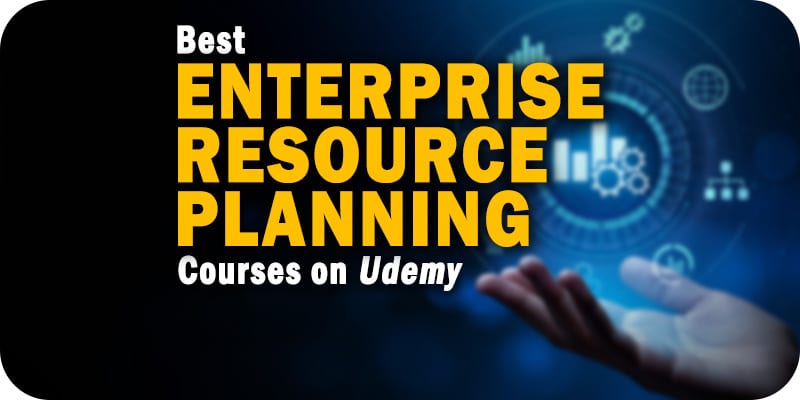 The editors at Solutions Review have listed some of the best enterprise resource planning courses available on Udemy that every ERP professional should consider taking.
Are you an ERP specialist or IT manager looking to gain new knowledge in enterprise resource planning? Do you want to earn an ERP certification but don't know how to prepare yourself for the exams? The online courses and training programs offered on the Udemy learning platform can help business professionals across industries practice their ERP knowledge, sharpen their skills, and expand their experience with the help of the online lectures and interactive guides included in most of Udemy's courses.
With that in mind, our editors have listed some of the best enterprise resource planning courses you can take on Udemy right now. These ERP courses cover platform-specific needs, general ERP skills, and more. We've also included links to the courses on Udemy's website, where you can enroll in any course you want. The courses are listed in alphabetical order.
The Best Enterprise Resource Planning Courses on Udemy
---
OUR TAKE: Developed for professionals with some experience with ERP applications, this short-and-sweet course will help you prepare for the build-up and the aftermath of the ERP implementation process.
Description: Implementing an ERP solution is rarely a straightforward process, and even upon completion, there can be some lingering roadblocks to work out. With this one-hour course, ERP users will learn about the evolution ERP applications go through over time, how to prepare for an upcoming ERP implementation, what challenges to expect in the implementation process, and how to use best practices to ensure a smooth post-implementation audit.
GO TO COURSE
---
OUR TAKE: This course is geared toward aspiring ERP professionals and consultants and will introduce you to the tools, systems, and strategies involved in managing a manufacturing organization.
Description: Students who enroll in this course can expect to learn about the fundamental principles of manufacturing ERP processes, including discrete job shops, repetitive manufacturing, project manufacturing, just-in-time (JIT), assemble-to-order manufacturing, bill of material, process manufacturing, and types of manufacturing. The course is over six hours long and uses detailed illustrations, graphics, and animations to illustrate these concepts.
GO TO COURSE
---
OUR TAKE: If you want to become well-versed in project management methodologies in ERP implementations and learn the fundamental differences between on-premise and cloud-based ERP software solutions.
Description: This training course will introduce students to cloud-based, on-premise, and SaaS ERP solutions, outline the differences between each type of solution, and help them identify the solution best suited for their company's needs. Students can also expect to learn about business transaction flows, ERP project implementation lifecycles, project management strategies, implementation best practices, and more.
GO TO COURSE
---
OUR TAKE: This comprehensive, seven-hour course uses structured video tutorials to help you become a confident user of Odoo's ERP solution and its suite of capabilities.
Description: Professionals that enroll in this introductory course will learn how to work with Odoo's open-source ERP solution and can expect to become familiar with its warehouse management, website, accounting, sales, and administration functionalities. Across seven hours, the course will support learners on their path toward becoming an expert of the Odoo platform and use it to save time and money for their company.
GO TO COURSE
---
OUR TAKE: If you're planning on implementing SAP's ERP solution into your company's processes, this top-rated course will help you successfully manage timelines, responsibilities, and potential challenges.
Description: With four hours of online lectures and over a dozen downloadable resources, this course is geared toward professionals who want to be SAP project managers or consultants. Topics covered include all of the essential functions of SAP's ERP and S/4HANA solutions, how to deploy them, the value in implementing SAP's solutions, and the tasks, deliverables, and best practices needed to become a successful SAP ERP consultant. Since the course will teach you to use SAP ERP and S/4HANA, the course does expect each student to have some experience with those solutions.
---
OUR TAKE: With over 11,000 ratings and a 4.5-star average, this four-hour course is a great opportunity for new SAP users looking to get comfortable with the platform's various functionalities.
Description: This course is an ideal starting place for prospective SAP end-users. Across the course's almost three-hour program, students will come to know the essential parts of SAP's ERP system, gain an understanding of the system's various functions, and learn about the platform's capabilities via pre-recorded videos and demos. The course is aimed at entry-level users who have no experience with SAP's offerings and want to learn the system from scratch.
GO TO COURSE
---
OUR TAKE: Designed for people with some level of SAP ERP experience, this 7-hour course will take learners through the design philosophy of SAP S/4HANA  and help them become confident SAP consultants.
Description: With seven hours of on-demand video lecture, three downloadable articles, and lifetime access to all the learning materials, this course is developed for functional or technical SAP ERP consultants and will walk students through important topics like implementation, deployment, ongoing support, the logistics capabilities for SAP consultants, and more.
GO TO COURSE
---
Solutions Review participates in affiliate programs. We may make a small commission from products purchased through this resource.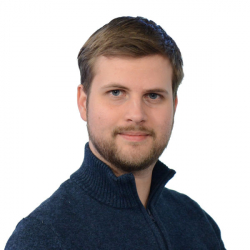 Latest posts by William Jepma
(see all)