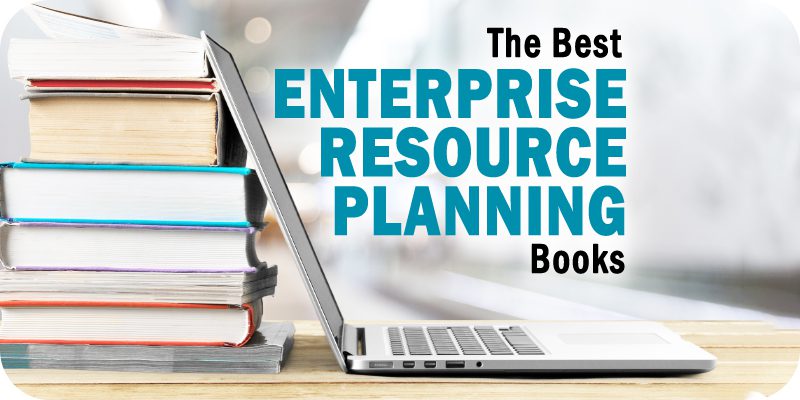 The editors at Solutions Review have compiled the best ERP books worth reading based on relevance, ratings, publish date, and ability to add value to a business.
There is no shortage of ERP resources and learning tools available online (including the buyer's guides and best practice articles here on Solutions Review). But if your team is looking for something more substantial, a good, old-fashioned book might be one of the best options available to you. To help you find the right one for your needs, our editors have identified some of the best ERP books you and your team can read together.
Each of the ERP books listed below has at least three or more stars on Amazon and comes from various leaders, educators, and professionals in the ERP and manufacturing resource planning fields. Readers can find everything from the basics of ERP to higher-level methodologies in these books. This list is organized alphabetically by title.
The Best ERP Books You Should Be Reading
---
OUR TAKE: Ellen Monk, an Assistant Professor of Management Information Systems, and Bret Wagner, who has been integrating ERP software into curriculum for over 20 years, have written a book for anyone looking to maximize their ERP expertise.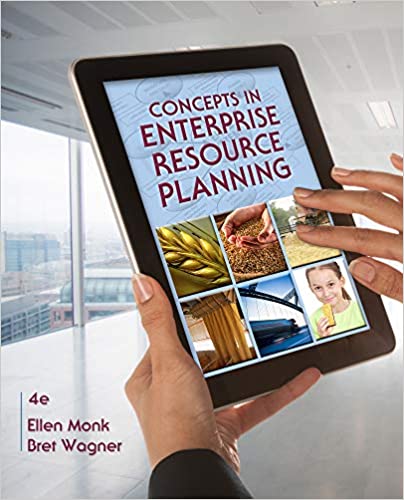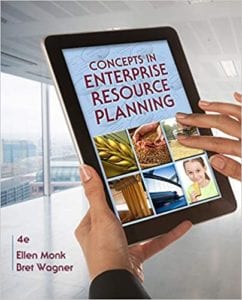 Concepts in Enterprise Resource Planning will teach new and professional readers how to master and maximize their enterprise resource planning software effectiveness. The book teaches its readers how integrated information systems can help organizations improve their business processes, provide managers with accurate data, and empower them to make the most informed strategic decisions for their company. This 4th edition updates the material to cover relevant trends and the latest updates in the ERP market.
GO TO BOOK
---
OUR TAKE: In this book, Steven Scott Phillips presents readers with comprehensive strategies and techniques to help organizations take charge of their ERP projects.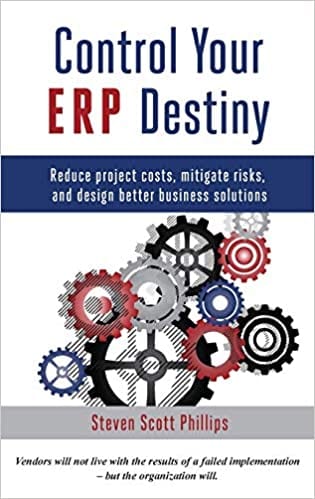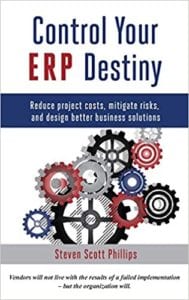 Writer Steven Scott Phillips is an ERP professional with nearly 30 years of implementation experience as a consultant and practitioner. Readers of his book can expect to learn what it means to become less dependent on outside consultants, reduce the costs associated with ERP implementation and support, mitigate project risks, and ultimately design solutions to meet your company's needs. The book also comes with hundreds of ERP tips on internal project ownership, software selection, managing service providers, developing implementation strategies, establishing realistic budgets, streamlining internal processes, and much more.
GO TO BOOK
---
OUR TAKE: Manufacturing companies looking to improve their ERP implementation will benefit from the insights and best practices Dr. Justin Lee Goldston outlines in his book.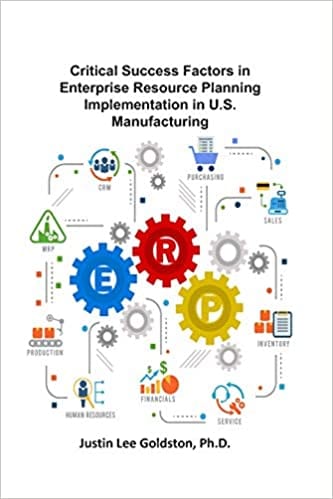 In this book, Dr. Justin Lee Goldston outlines critical success factors and best practices that can help small-to-mid-size manufacturing organizations increase their success before, during, and after implementing an ERP system into their company processes. This book is geared toward organizations and ERP consultants in the manufacturing industry who are curious about the ERP implementation process or want to expand their industry intelligence with insights from an industry professional. It also contains relevant insights and tips for companies outside the manufacturing markets.
GO TO BOOK
---
OUR TAKE: Michael W. Pelphrey has over 30 years of experience in the ERP marketplace, and in this book, he applies everything he's learned to help leaders select and integrate the right ERP system into their company's processes.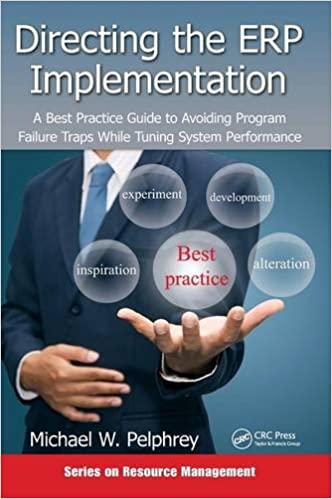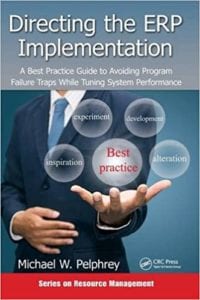 Combining best practices with a proven roadmap for ERP implementations, writer Michael W. Pelphrey's book provides readers with the framework, methods, and principles they need to ensure they get the highest ROI from their ERP system. The book also covers essential topics like information quality standards, conference room piloting, project monitoring, software deployment, employee education, risk management tips, and proven methods for ensuring product quality, positive ROI, and more.
GO TO BOOK
---
OUR TAKE: Readers of Gerard Blokdyk's book can expect to learn many of the ERP-centric fundamentals required to be ready for whatever challenges the future may hold for their enterprise.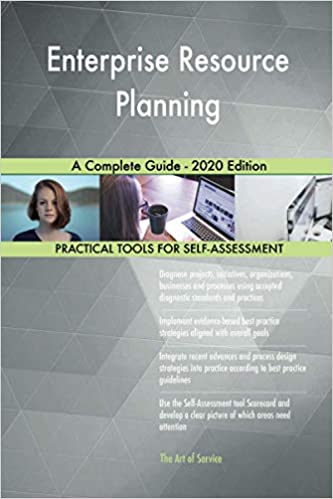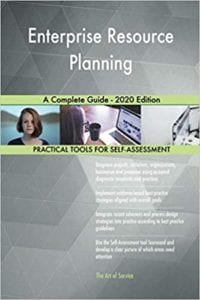 With this textbook, best-selling author Gerard Blokdyk provides thorough coverage of ERP essentials and practices to ensure his readers can achieve their goals. The book contains information and criteria grounded in the experiences of ERP practitioners, old and new. Purchasing the book means receiving access and details to a downloadable enterprise resource planning dashboard that provides you with a projects-ready tool alongside in-depth checklists, project management templates, and tools to help streamline the overall ERP implementation process.
GO TO BOOK
---
OUR TAKE: With 50+ years of experience between them, Brian Iinuma and Eric Klauss have written a book for business leaders looking to get comfortable in the world of enterprise resource planning software.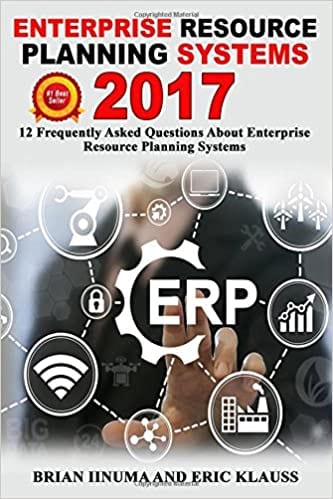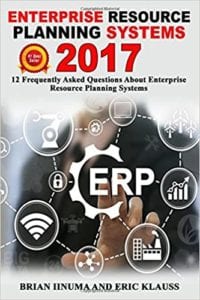 The book is geared toward business owners, CEOs, CFOs, IT executives, and anyone in sales, operations, or finance who want to learn about software selection and planning, the ERP implementation process, possible post-implementation issues, manufacturing applications for IoT and AI, and more. It might be several years old, but the examples and insights from Brian Iinuma and Eric Klauss' years of experience in ERP, CRM, sales, marketing consulting, and other markets are as close to timeless as they come. Pick up this title if you need some tips for ensuring a successful implementation that helps your organization run smoothly, profitably, and reliably.
GO TO BOOK
---
OUR TAKE: Sagegg and Alfnes' book is filled with insights into the core models and functions of an ERP system and will show readers how to use ERP to support a supply chain in small and large manufacturing organizations alike.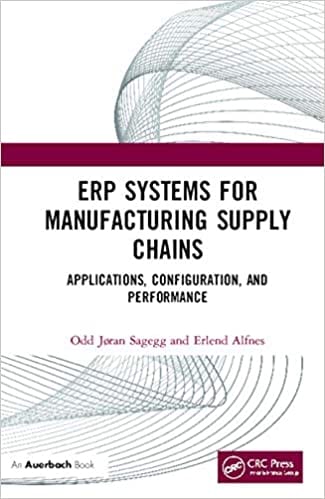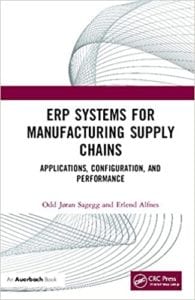 The book covers ERP system setup types, types of data found in different ERP software models, how companies can use ERP technologies in a manufacturing environment, and the strategies you can use to support a supply chain across facilities and companies. Odd Jøran Sagegg and Erlend Alfnes have decades of experience with ERP implementation, consultation, education, and research projects. Their book is primarily written for anyone looking to improve their familiarity with ERP software and improve how it integrates with their manufacturing company's internal processes and systems.
GO TO BOOK
---
OUR TAKE: With over 30 years of ERP implementation and consultancy experience, Andy Practico has written a book to help decision-makers evaluate and select a CRM system that suits their business needs.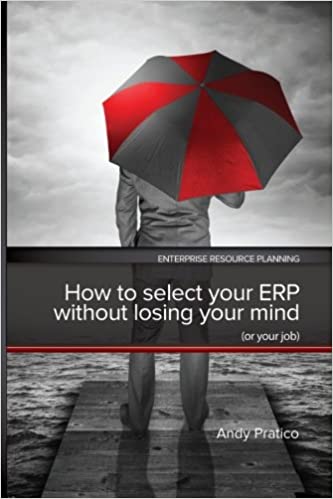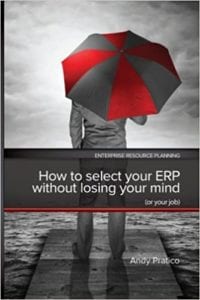 Maintaining customer satisfaction is easier said than done, especially for companies with no informed ERP strategies. To help, Andy Pratico has used his decades of experience conducting workshops and helping manufacturers increase ERP success to write a book. This title was developed to equip readers of various roles with information, insight on data points, and industry best practices that readers can use to select, implement, and maintain an ERP system strategy that will help their company succeed.
GO TO BOOK
---
OUR TAKE: David Altemir's book is designed to teach manufacturing managers to establish stable, effective ERP production schedules.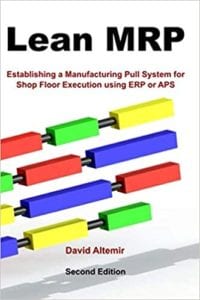 In Lean MRP, David Altemir examines the various production schedules in shop floor work, manufacturing completion predictions, and factory capacity examinations. The book is primarily geared toward business leaders and managers in high-mix manufacturing industries like contract manufacturing, aerospace, and industrial equipment. Altemir has developed his book to assist readers in transforming their operations and better managing scheduling, performance, inventory, lead time, and other common challenges.
GO TO BOOK
---
OUR TAKE: Dr. Marianne Bradford's book is written to be vendor-agnostic and help students and professionals learn the basics of enterprise resource planning software.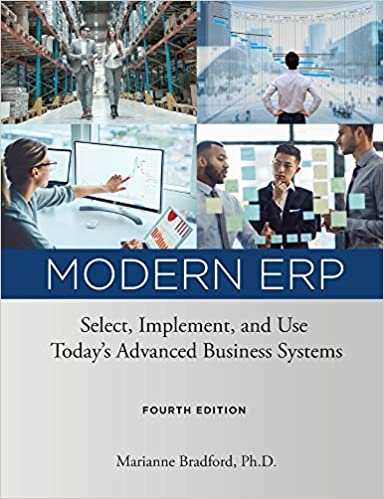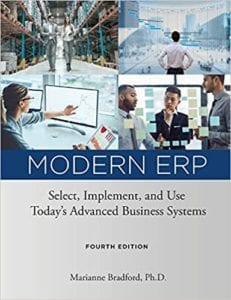 This book overviews ERP systems, best practices, and related technologies relevant to readers interested in enterprise resource planning fundamentals. Topics covered include ERP planning, implementation, security, analytics, and more. Dr. Marianne Bradford's writing is vendor-agnostic and has been updated in this edition to reflect new advances in the ERP market and comes with high-quality graphics and screenshots from ERP, CRM, and business analytics software tools and platforms.
GO TO BOOK
---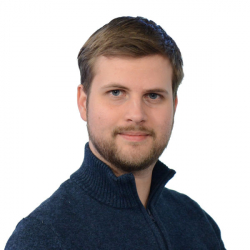 Latest posts by William Jepma
(see all)