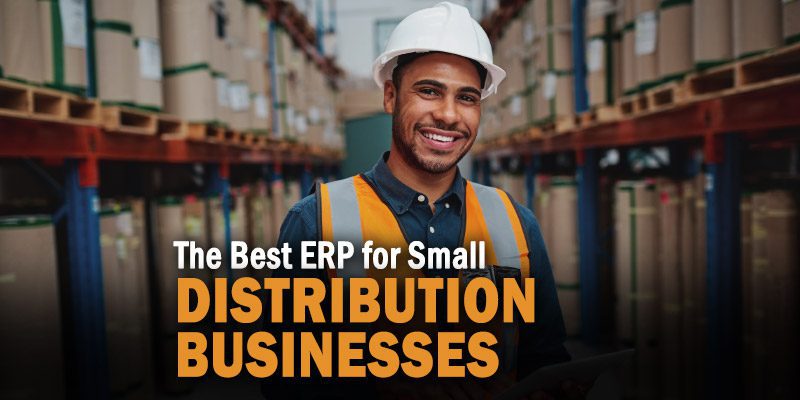 Our editors have compiled a list highlighting some of the best ERP solutions for small distribution businesses to consider implementing into their company processes.
Enterprise Resource Planning systems combine financials, HR, inventory, supply chain management, sales, and customer relationship management (CRM) capabilities to help companies manage and streamline processes. These functionalities are essential to distribution companies, as they require smooth and reliable operations that can adapt to potential disruptions. For example, if a distributor runs out of stock, an ERP system can alert the distributor in real-time so they can address the issue before it becomes a more significant problem.
However, choosing the right vendor and solution can be complicated, especially for smaller distribution companies, where budget, functionalities, and scalability are crucial. These companies need a solution that can meet their immediate needs, keep operations running smoothly, and grow alongside them as they expand over time. There are plenty of leading ERP solutions to choose from, but not all are qualified to meet the needs of small-to-medium-sized businesses.
With that in mind, the team at Solutions Review compiled the following list to spotlight some of the best ERP solutions for small distribution businesses. Our editors selected these software solutions based on each provider's Authority Score, a meta-analysis of user sentiment through the web's most trusted business software review sites, and our proprietary five-point inclusion criteria. The list is organized alphabetically.
The Best ERP for Small Distribution Businesses
---
Description: Acumatica provides cloud and browser-based business management software solutions for small and mid-sized businesses. The Acumatica ERP solution offers clients a suite of integrated applications powered by a single cloud-based platform. With its wholesale distribution capabilities, Acumatica can help distributors automate quote-to-cash cycles, simplify item management, enhance sales and marketing with configurable CRM workflows, and manage their warehouses, requisitions, financials, orders, and more.
---
Description: ADS Solutions is a provider of intuitive cloud-based ERP solutions tailored to the needs of small and mid-sized businesses. Its primary product, Accolent ERP, is a solution for small and mid-sized distributors that combines sales, customer service, CRM, e-commerce, inventory control, purchasing, accounting, warehouse management, business intelligence, financial tracking, and other capabilities on a single platform. Accolent ERP is built on web architecture and runs in the AWS Public Cloud, so users can access the solution from any device that uses a standard web browser.
---

Description: Aquilon Software provides ERP software for small and medium-sized businesses (SMBs), focusing on helping manufacturers and distributors in North America improve cash flow, manage costs, optimize working capital, and maintain profitable growth. The company's distribution solution is equipped with supplier relationship management, sales analysis, inventory management, electronic data interchange (EDI), sales order management, replenishment planning, built-in reporting, and purchase order management.
---


Description: Blue Link provides small to medium-sized wholesale and distribution businesses with an all-in-one inventory and accounting ERP software suite. It offers out-of-the-box functionalities for order entry, landed cost tracking, EDI integration, warehouse management, invoicing, purchase orders, batch tracking, inventory management, CRM, general ledger, warehouse management, and more. Companies can also customize the Blue Link platform to meet the needs of their industry and business.
---


Description: Brightpearl is a unique Retail Operations Platform built primarily for retail and wholesale businesses. Its products span various competencies, including sales order management, inventory management, retail accounting, and purchasing & supplier management. With its wholesale management functionalities, companies can scale their business as it grows, provide merchants with the proper infrastructure, and manage multiple suppliers, price lists, web stores, and more. Brightpearl offers various services, including implementation, training, support, and a customer success team.
---
Description: CPTech is an ERP solution provider for small and mid-sized distributors and wholesalers. With its DistributionPlus software, CPTech provides businesses with serial traceability, inventory management, purchasing, sales, document management, quoting, electronic data interchange (EDI), warehouse management, and other capabilities for managing operations. The platform is available in the cloud or on-premises and can also help companies with their accounting, purchase orders, e-commerce, shipping, and logistics processes.
---
Description: Epicor Prophet 21 is an end-to-end, cloud-based ERP solution tailored to the needs of growing distributors. Prophet 21 can be run from nearly any browser or device and comes equipped with configurable, extensible features that enable users to customize fields, personalize views, integrate with other business applications, and more. The software includes customer experience management, sales management, e-commerce, business intelligence, accounting, supply chain management, value-added services, and warehouse management capabilities.
---
Description: Infor is a global provider of cloud software solutions for companies across the manufacturing, distribution, consumer products, public sectors, energy, healthcare, hospitality, and service industries. The company's software can help users take advantage of data-driven insights, adapt to emerging trends and challenges, and accelerate its path to innovation. With its CloudSuite Distribution product, Infor provides distributors with the end-to-end functionalities they need to modernize end-to-end automation strategies, enhance customer experience, manage inventory, determine supply and demand, and more.
---
Description: My Office Apps offers a cloud-based, scalable, and configurable ERP system for growing companies. Kechie, the company's ERP platform, is built to grow alongside a company and improve processes with AI-powered reporting tools, automation, and more. Its features can automate and synchronize inventory management and help streamline finance, manufacturing, supply chain management, procurement, sales order management, CRM, warehouse management, logistics, and other processes.
---
Description: NetSuite is a global provider of cloud-based ERP, accounting, commerce, CRM, and PSA services for organizations in over 20 industries that need help growing, scaling, and adapting to changes in their industry of choice. The company's wholesale distribution ERP solution can help small businesses streamline critical businesses, reduce IT costs, manage inventory levels, supply chains, customer relationships, financials, warehouses, sales experiences, fulfillment processes, e-commerce strategies, and more.
---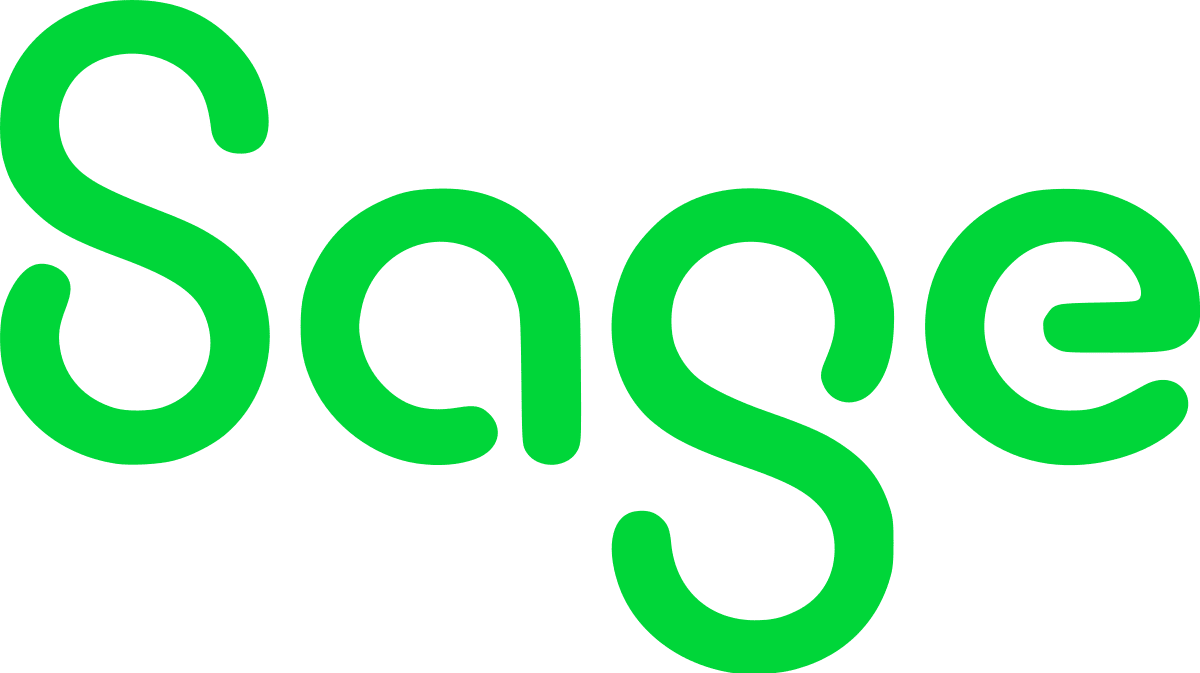 Description: Sage is a technology provider offering cloud business management solutions for worldwide small and medium-sized businesses in professional services, wholesale distribution, construction, manufacturing, nonprofit, and food and beverage. With Sage Business Cloud X3 or Sage 300cloud, distributors can improve visibility across their supply chains, understand the ins and outs of their warehouse operations, manage supplier performance, make informed business decisions, empower their sales teams, and more.
---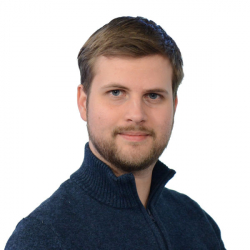 Latest posts by William Jepma
(see all)