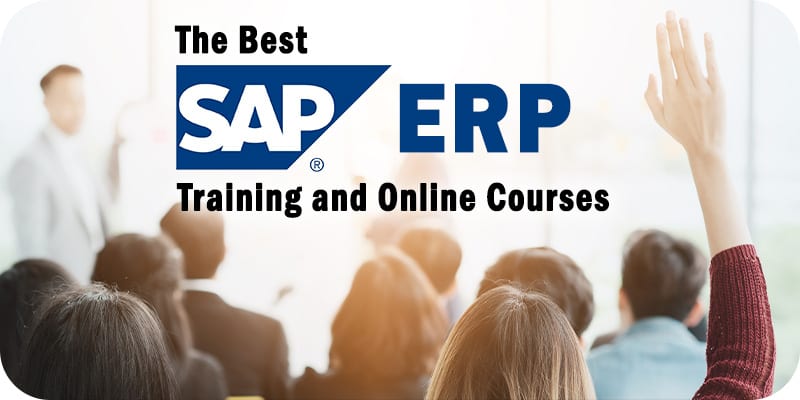 The editors at Solutions Review have compiled the 6 best SAP ERP training and online courses worth considering. Solutions Review participates in affiliate programs and may make a small commission from products purchased through this resource.
SAP's ERP software provides a suite of enterprise resource planning functionalities applicable to companies in industries like manufacturing, service, retail, wholesale distribution, and more. With its Business One Suite ERP, SAP offers additional features and applications covering customer relationship management, financials, human capital management, and product lifecycle management. SAP supports businesses in over 25 industries across nearly 50 locations worldwide and is accessible in 37 languages and counting.
With SAP's popularity in mind, our editors have collected six of the best SAP ERP training and online courses worth considering in 2022. The following courses are designed for anyone looking to expand or finetune their SAP ERP expertise. Click on the GO TO TRAINING link to learn more about each course and register.
Note: The SAP ERP training and online courses are listed alphabetically by the online learning platform name.
The Best SAP ERP Training and Online Courses
---
OUR TAKE: Taught by Justin Valley, who has years of experience as an SAP trainer and instructional designer, this 90-minute course covers many of the most important concepts SAP users should be familiar with.
Provider: LinkedIn Learning
Description:  In this introductory LinkedIn Learning SAP ERP training course, users will learn about important SAP ERP tools and functions like master data, transaction data, and various SAP modules, including SAP Materials Management (MM) and SAP Sales and Distribution (SD). The instructor will also walk you through how end-users can navigate the SAP UI, use the search methods to find data, run and export reports, and more.
GO TO COURSE
---
OUR TAKE: Building off the Essential Training course above, instructor Justin Valley offers an intermediate-level course designed for users already familiar with SAP ERP basics.
Provider: LinkedIn Learning
Description: Beyond the Basics is designed to help larger businesses streamline processes and support each segment in their business. Justin Valley also covers advanced SAP tips and includes topics like automation, reporting, customizing the SAP ERP layout, navigating function keys, using wildcards, taking advantage of document flow, and more.
GO TO COURSE
---
OUR TAKE: SAP's internal certification program and exam are ideal options for SAP-focused project managers looking to refine their advanced business skills and apply new SAP methodologies and tools.
Description: This is a professional-level certification for users with several years of practical, on-the-job experience with the SAP ERP programs. The concluding exam will validate that the SAP project manager can manage the end-to-end transition of the project from Sales to Realization, develop roadmaps for project execution, understand quality management, and more.
GO TO COURSE
---
OUR TAKE: Instructor George Boyle has been teaching users to deploy, configure, and use SAP ERP for over 20 years, which means this entry-level course is a great place for beginners to get comfortable with SAP's functionality.
Provider: SkillShare
Description: SkillShare's SAP S/4HANA Essential Training for SAP Beginners is a video series of lectures designed to be interactive and easily consumable via hands-on and demo-rich formats. At just under 3 hours in total length, the 24 connective videos will break down SAP S/4 and provide self-contained discussions and demonstrations of SAP modules and features like finance, sales, reporting, deployment, analytics, and more.
GO TO COURSE
---
OUR TAKE: With over 9,000 reviews and an average rating of 4.4 stars, SAP educator Ulrika Garner works with learners to help them understand the basics of SAP ERP and navigate its features with ease.
Provider: Udemy
Description: Designed for prospective SAP users, SAP Simplified for Absolute Beginners will help users know the system's essential parts, understand how they work, and become comfortable working the SAP system. The lectures combine theory with practice and use explanations and live system demonstrations to give newcomers to the SAP ecosystem the know-how they need to get started. The course is 2.5 hours in total and comes with an SAP certification upon completion.
GO TO COURSE
---
OUR TAKE: This comprehensive, 12-hour Udemy course is intended for more advanced SAP users with experience with general project management processes and leadership and who want to develop those skills further.
Provider: Udemy
Description: This 12-hour course provides detailed explanations in every deliverable and activity needed to execute successful SAP projects. In addition to the video lessons taught by global SAP experts, How to Become a Successful SAP Project Manager offers downloadable handouts for all the lectures, practice exercises, worksheets, knowledge quizzes, and other resources to help the user become a successful project manager.
GO TO COURSE
---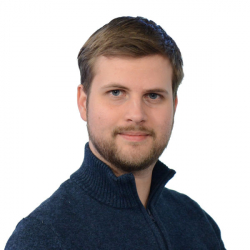 Latest posts by William Jepma
(see all)